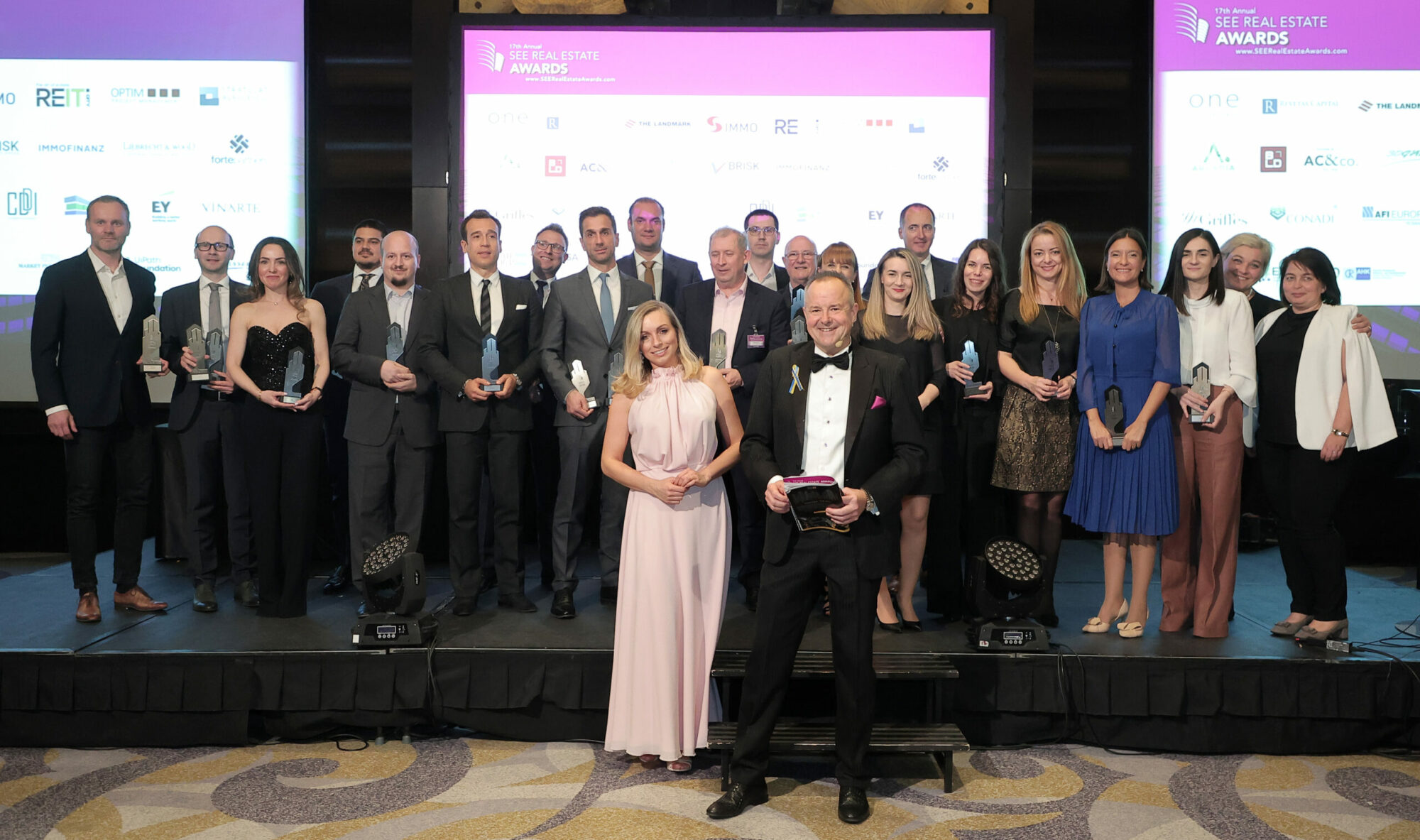 AFI Europe, Forte Partners, One United Properties and Alesonor all took home big prizes on the night, collecting multiple awards across all the main investment, development and project categories. 
EuropaProperty has completed its 17th annual SEE Real Estate Awards at the Radisson BLU Hotel in Bucharest. The only commercial real estate awards gala never to miss a year since its conception was heralded as a great success and was well-received by all the winners and their guests; affirming the event's status as a true landmark for the region's real estate sectors.
AFI Europe was deemed the best overall developer and investor by the jury largely on the back of its successful transactions and diversified investment and development strategy. AFI won four awards on the night including Investor, Best Asset Management Firm, Retail Developer and Investment Deal in the PRS sector.
Forte Partners was awarded Office Developer on the back of its successful development projects delivered in 2021. The developer also acquired two top awards for its recently completed class A office assets in Bucharest with U•Center (Phase 1) winning Best Asset Management Project and Millo voted Office Project of the Year. The recently developed offices were deemed by the jurors to be the best examples of leading Class A office developments as well as accentuating the strength of the developer's advanced technological innovations and modern sustainable development solutions.
One United Properties, a leading real estate development company focusing on the development of city-forming projects, took the Residential Developer of the Year award. The developer also won Mixed-use Development for their successfully received One Tower project in Bucharest.
A popular winner on the night was local agency Griffes, which was recognised by the jury for its successful agency and advisory operations on the market. The real estate services firm collected two awards including Agency and Professional Woman of the Year for the company's co-Managing Partner Andreea Paun.
High recognition also went to the developer Alesonor, which also collected two awards. One for the company's Amber Forest residential development in the Future Project category and another for their Managing Partner Alex Skouras, who was voted Professional of the Year.
Recent events have seen the region's residential market grow in importance. In this way, this year's awards ceremony celebrated residential development and investment throughout the region. The Residential Project award went to Arcadia Apartments Domenii (phases 1 and 2) by DVD Residential Imobiliare. Bulgaria also came out a strong favourite with the developer BLD receiving an award for its Slow Life District project.
The Radisson BLU hotel (Phase 1) by Revetas Capital won the Refurbished Hotel Project award and Dacia One by Atenor Group won the Refurbishment Office Project award. Other developments recognised on the night included Fashion House's Pallady Outlet in Bucharest, winning Retail Project of the Year. This retail development was deemed by the jurors as the best example of modern retail development for today's omnichannel retail environment.
Popular associated-industry winners included Stratulat Albulescu winning Law Firm, Bog'Art as Construction Firm, and Chapman Taylor as Architectural Firm of the Year. Erste Group Bank was voted Bank of the Year. The specialist bank was recognised for its core business of lending and the important role it plays in supplying credit to the real estate industry.
Other company awards were given to Build Green Consultancy which won Professional Service Provider and Optim Project Management walked away with the Project Management Firm award. Accentuating the strength and interest in the region's retail sector Starbucks won Retailer of the Year.
On the back of another very successful year in the industrial and logistics industry CTP won Warehouse Developer of the Year and also collected the Warehouse Development award for CTPark Bucharest West. CBRE was awarded Property Management Firm.
On behalf of our sponsors, judges and attendees, we offer our congratulations to all the winners. Foundations are already in place for next year's event, which promises to be even better.
The 18th annual SEE Real Estate Awards will be held on April 6th, 2023.
Winners
Category:

Retailer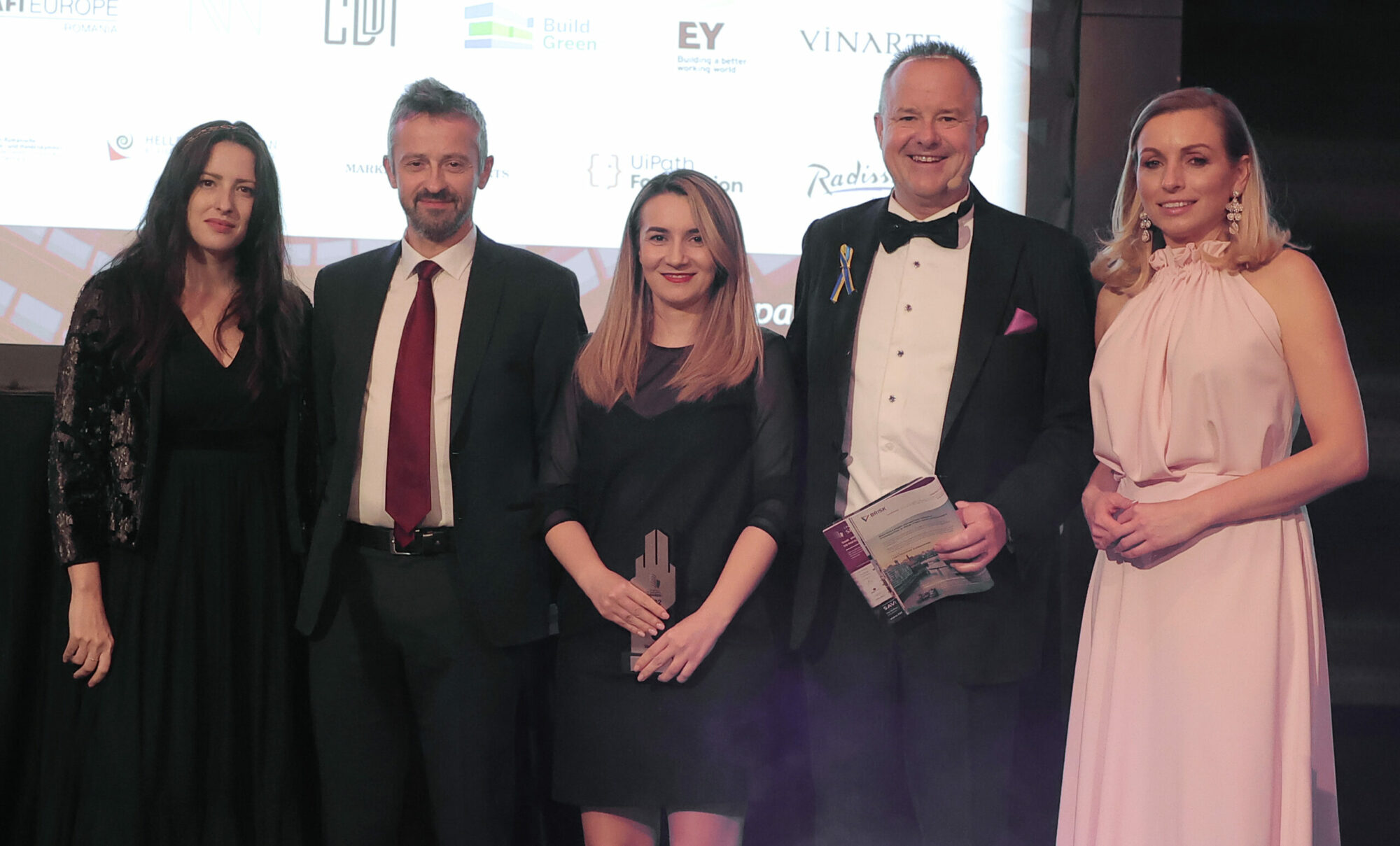 Starbucks
sponsored by

AmRest Holdings is the largest independent restaurant operator in Central and Eastern Europe with a growing international presence. Since 1993 it has been building a portfolio of well recognized, power brands such as KFC, Pizza Hut, Burger King and Starbucks based on solid franchise and joint venture partnerships.
Category:

Professional Service Provider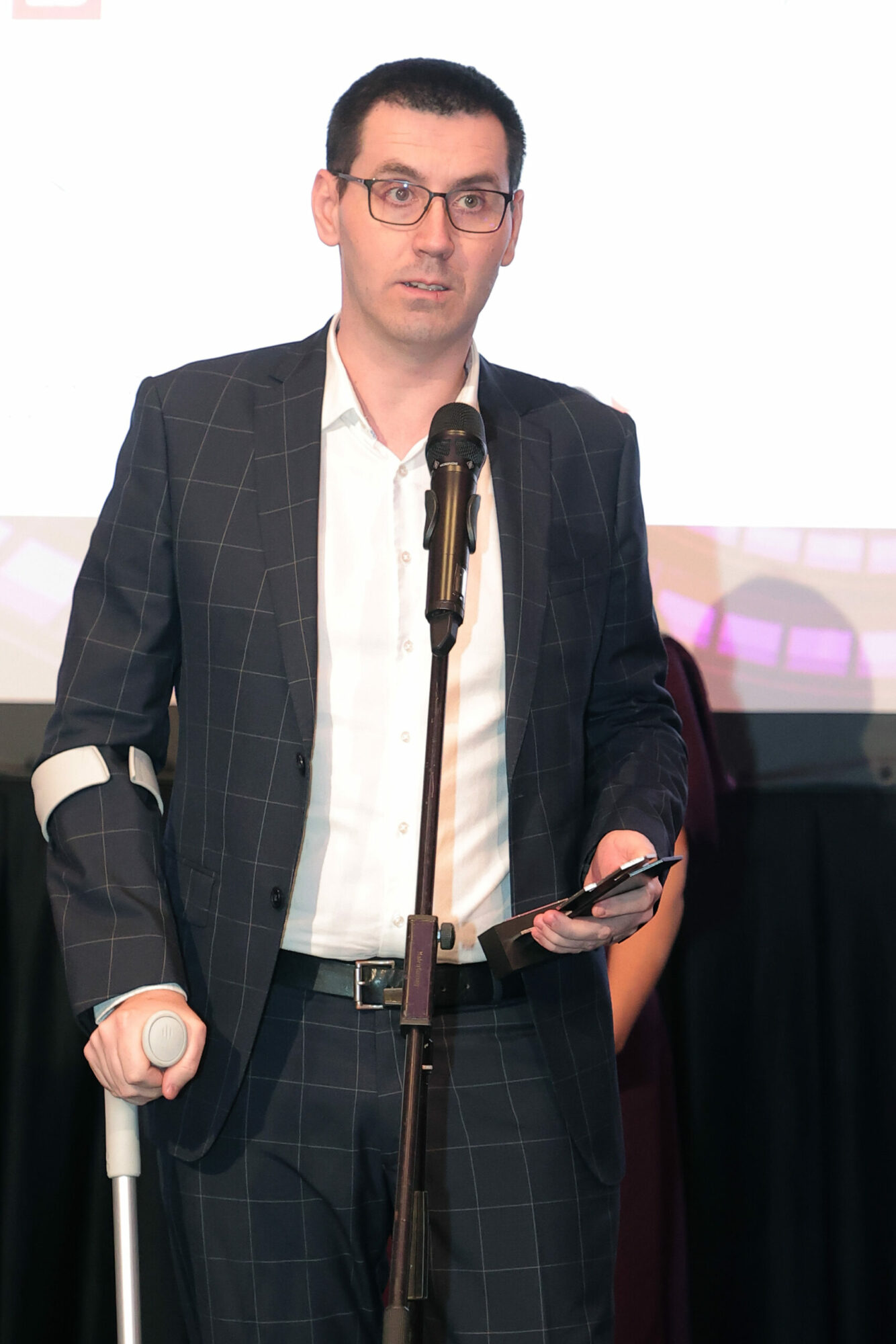 BuildGreen Consulting
BuildGreen is a leading consultant in the design, development and certification of sustainable buildings in Central and Eastern Europe. Founded in 2010, it was the first company in Romania to offer advisory services for green building and certification. The company stands out with the largest number of properties certified according to the LEED, BREEAM, WELL and EDGE schemes – over 250 real estate developments in CEE, from office buildings, shopping centres, logistics parks or industrial factories, to residential and public properties.
Category:

Architectural Firm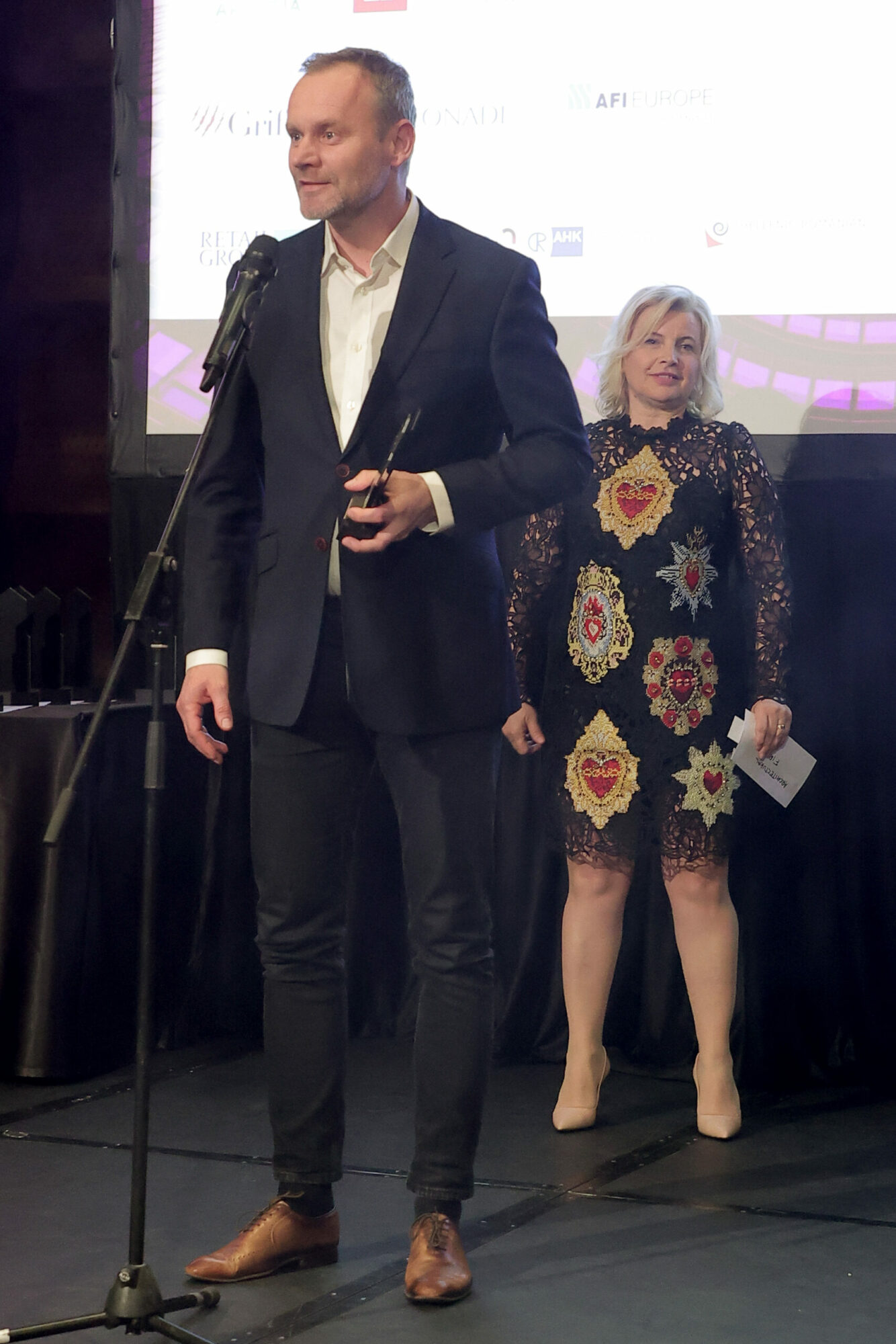 Chapman Taylor
sponsored by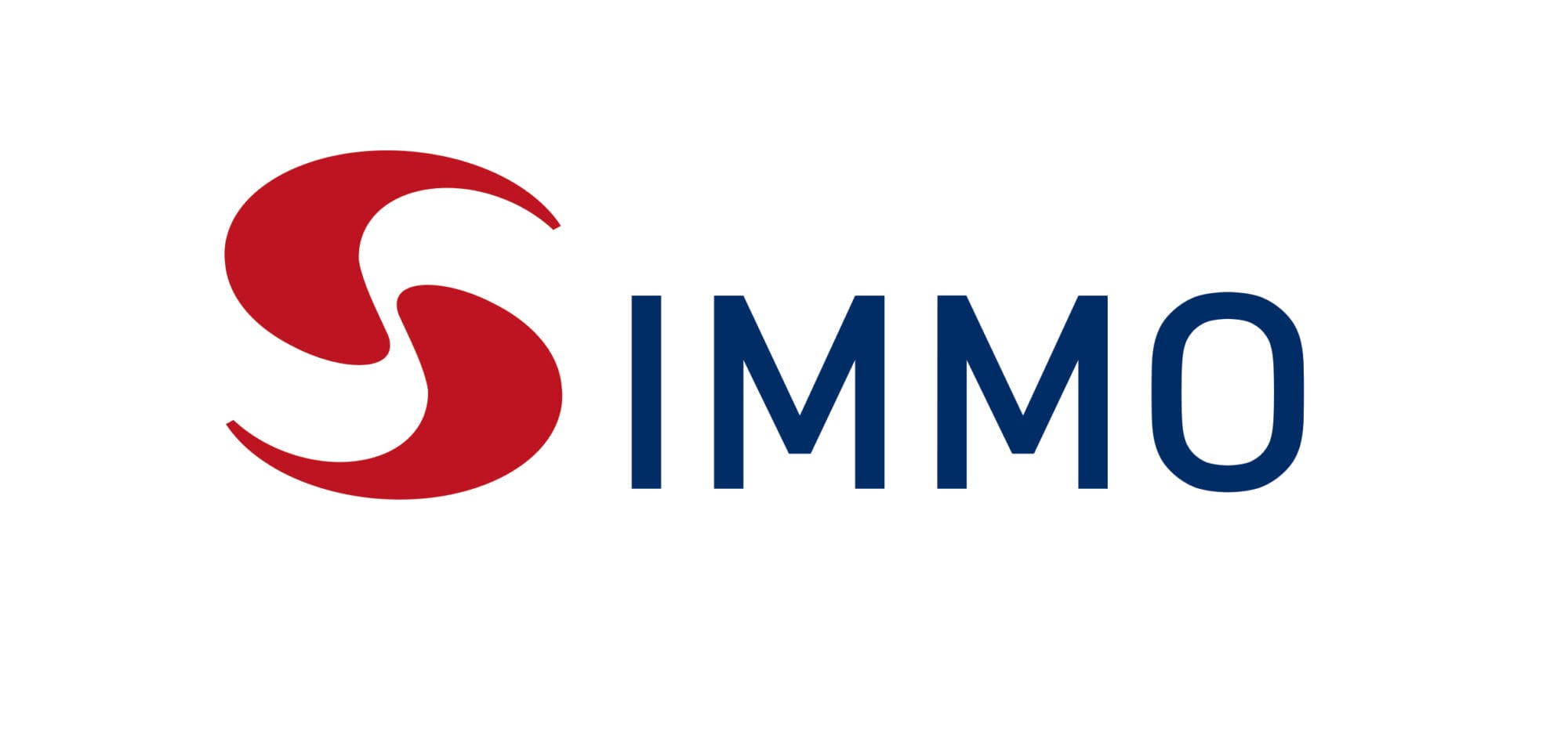 Chapman Taylor is a multi-award winning practice of global architects and master planners. Clients: Portland Trust, SIMMO, Forte Partners, CPIPG, Park Lane Development, MPC Properties Projects completed: U Center, Bucharest, J8 Office Park, Bucharest and Parklane Office Building, Sofia.
Category:

Construction Firm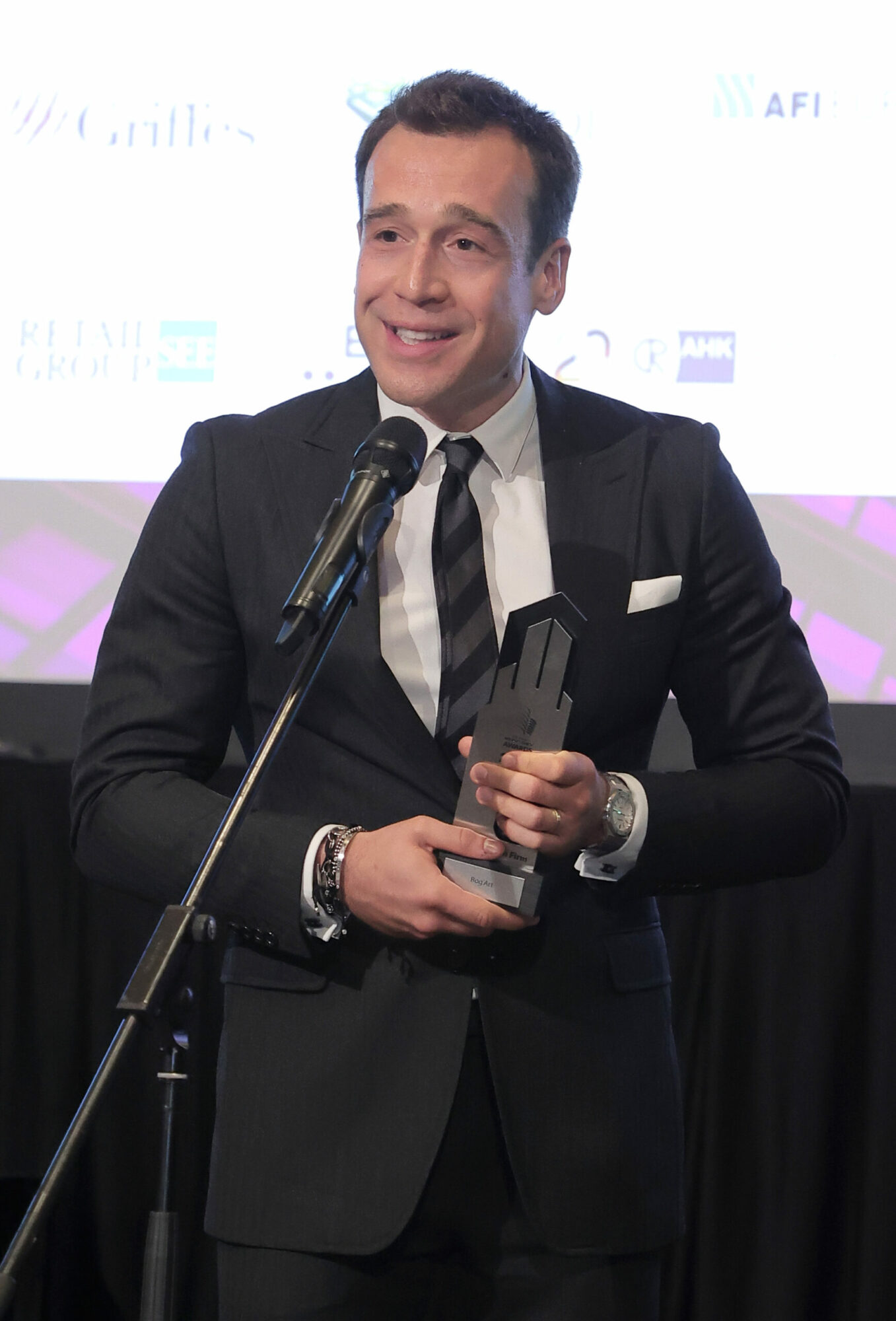 Bog'Art
sponsored by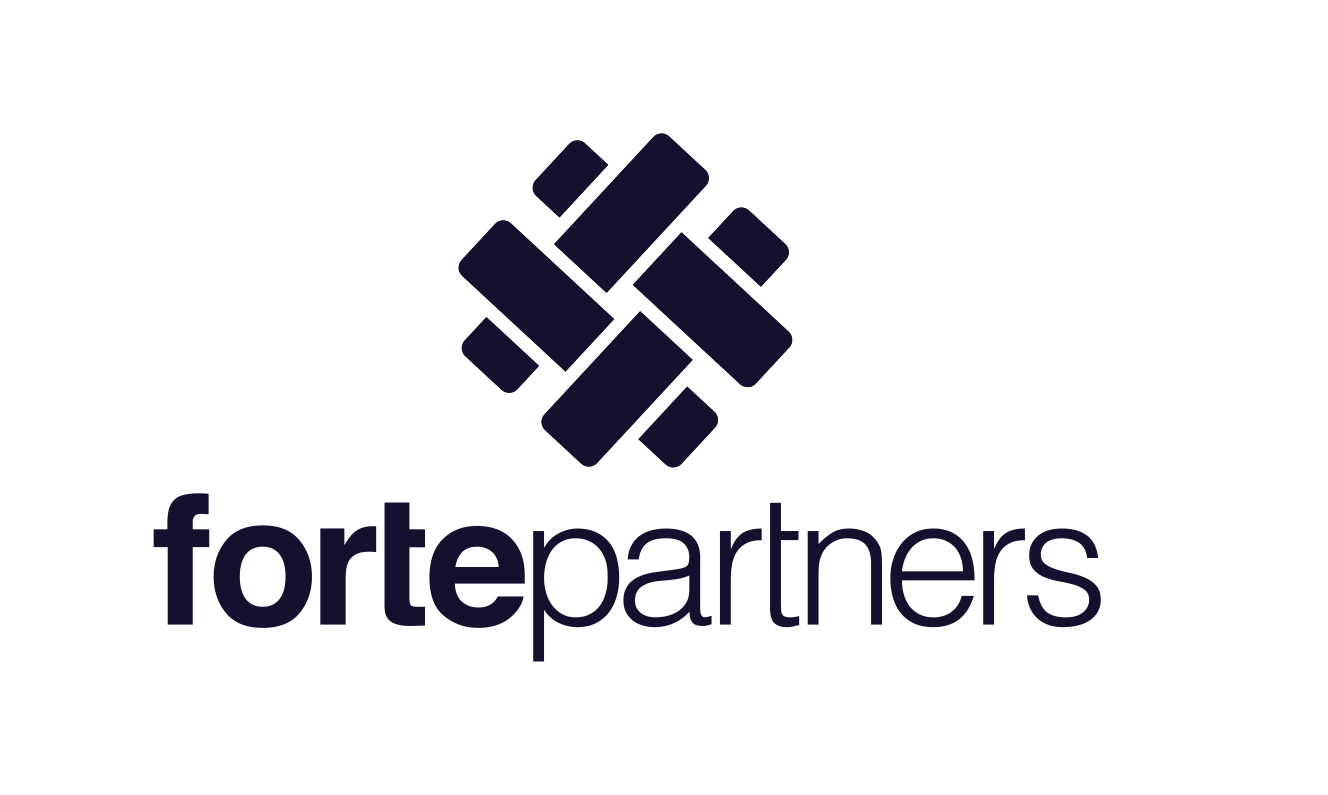 Bog'Art is an integrated building company based in Bucharest and is one of the largest general contractors in Romania. The company is a family business established in 1991 and is a longstanding market leader in civil construction. The company is most reputable for landmark projects requiring complex and innovative technical solutions.
Category:

Project Management Firm   
Optim Project Management
sponsored by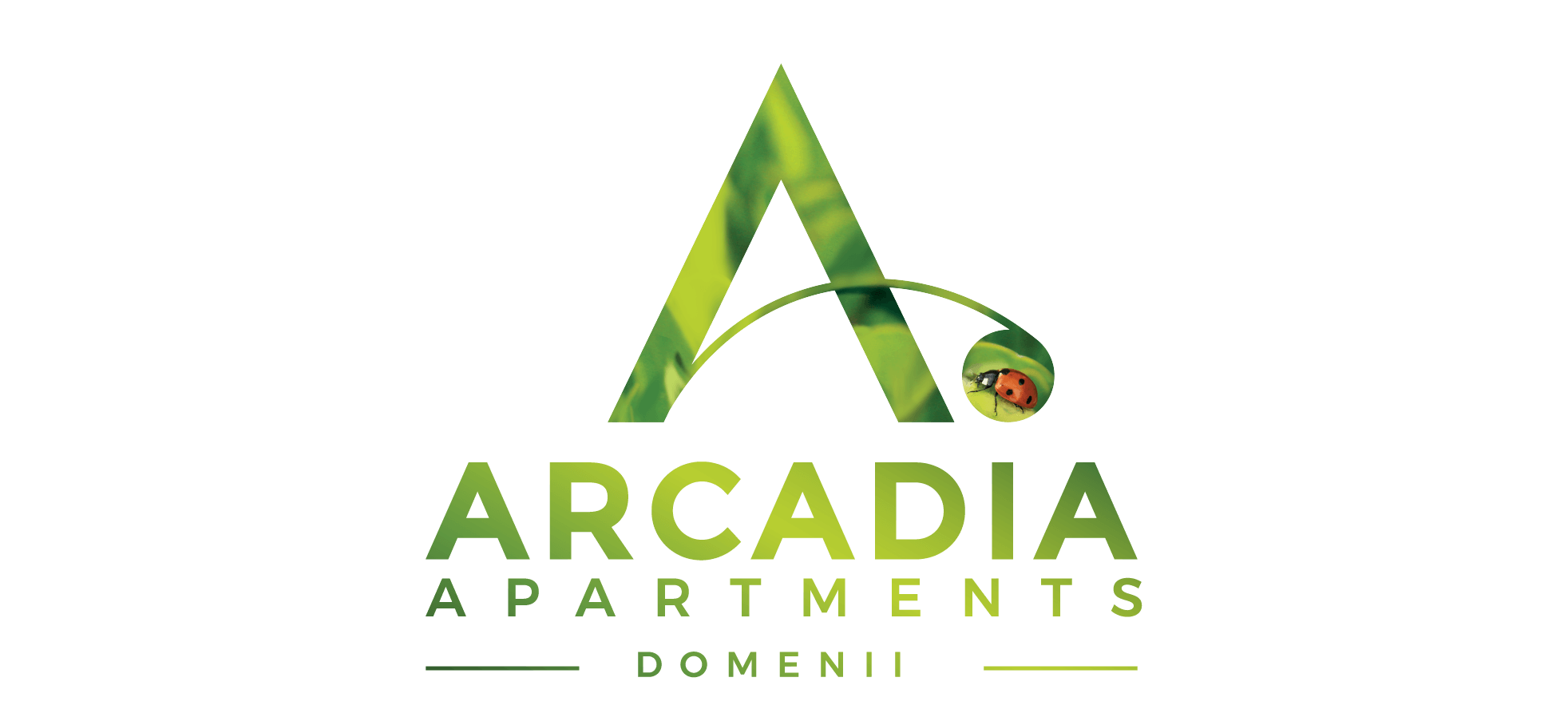 In 2021, despite the challenges imposed by the COVID-19 pandemic, Optim Project Management was alongside property owners, developers and investors, assisting them to finalize 13 projects in Bucharest, Timisoara, Cluj-Napoca, Iasi and Oradea.
Category:

Property Management Firm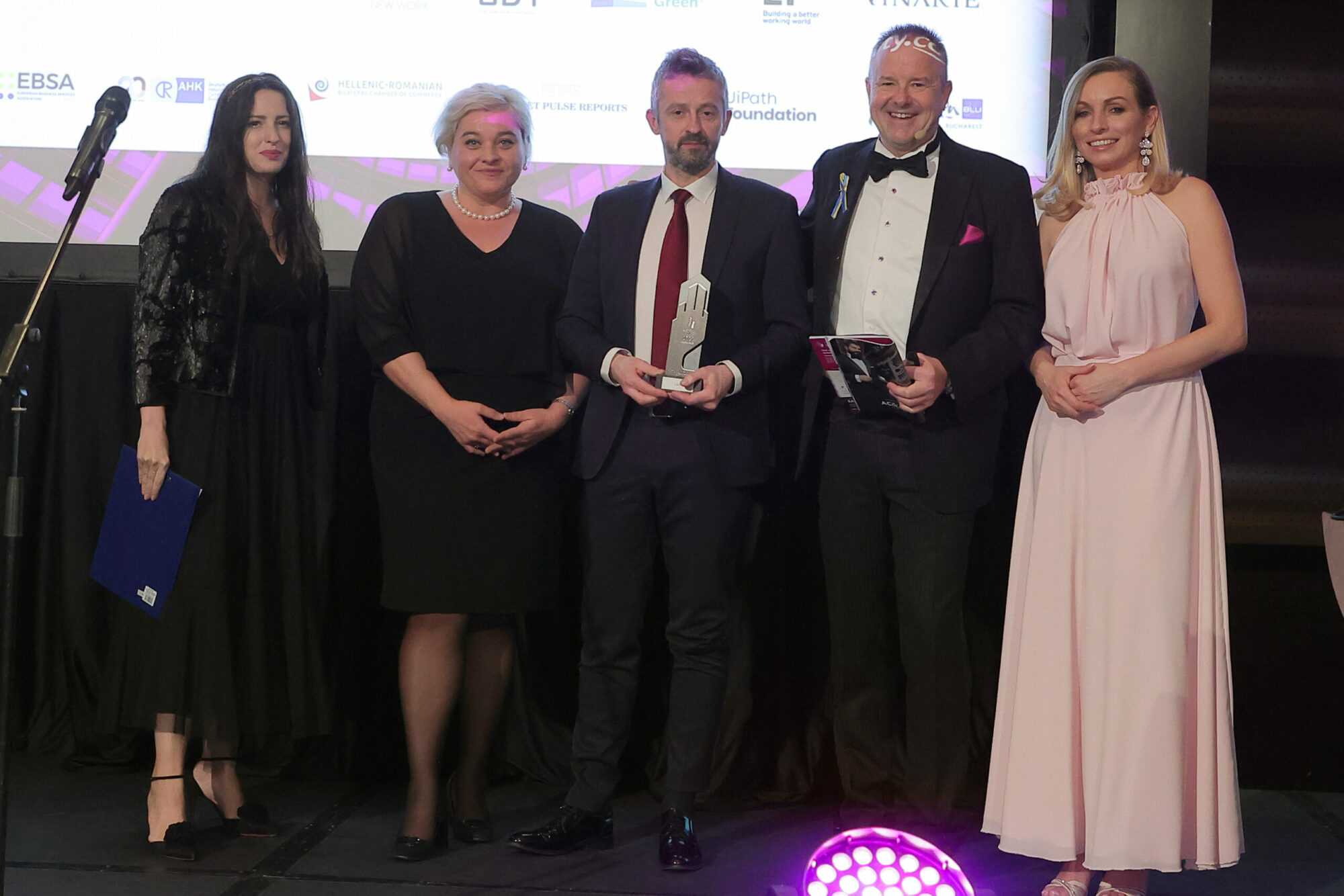 CBRE
sponsored by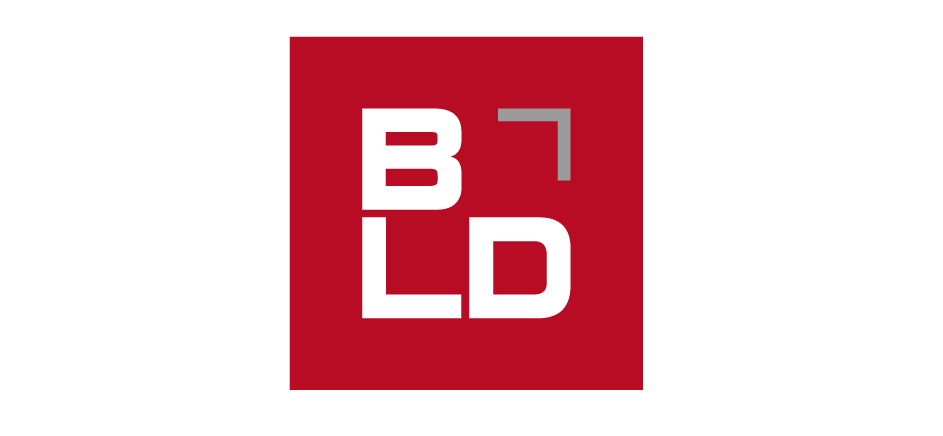 CBRE Group, the world's largest commercial real estate services and investment firm is proudly represented in SEE by Romania, Bulgaria, Serbia, Croatia & Slovenia. The firm focuses on leveraging its unique geographic and business line capabilities, responsible business practices and effective collaboration to generate consistently exceptional client outcomes.
Category:

Law Firm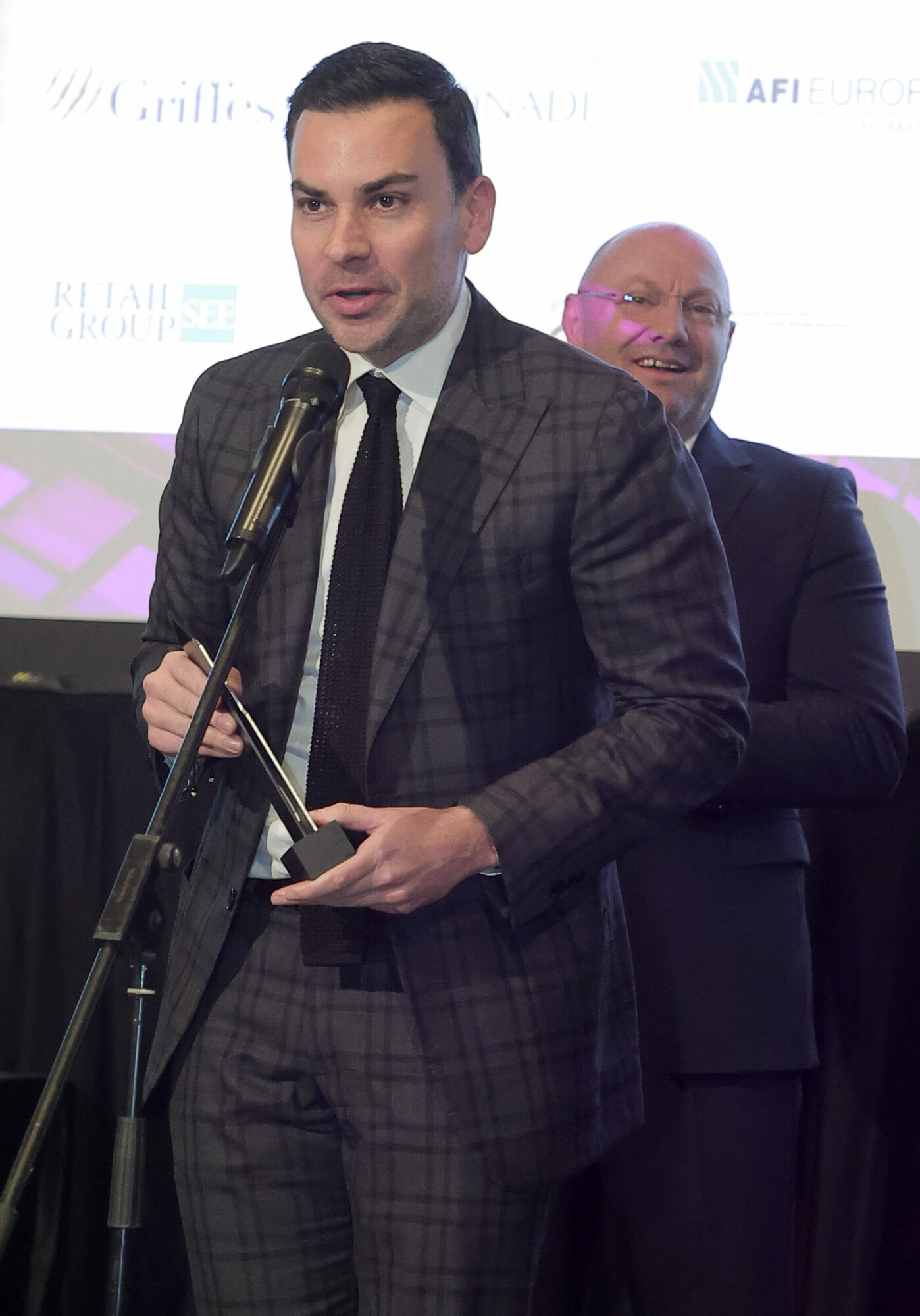 Stratulat Albulescu
sponsored by

Stratulat Albulescu is a leading full-service Romanian law firm, providing strategic and innovative legal solutions to both national and international clients across every business sector. Stratulat Albulescu Attorneys at Law team is comprised of lawyers who are role models in their disciplines. The law firm works in close cooperation with highly respected law firms throughout Europe and elsewhere and has a significant experience in cross-border transactions.
Category:

Agency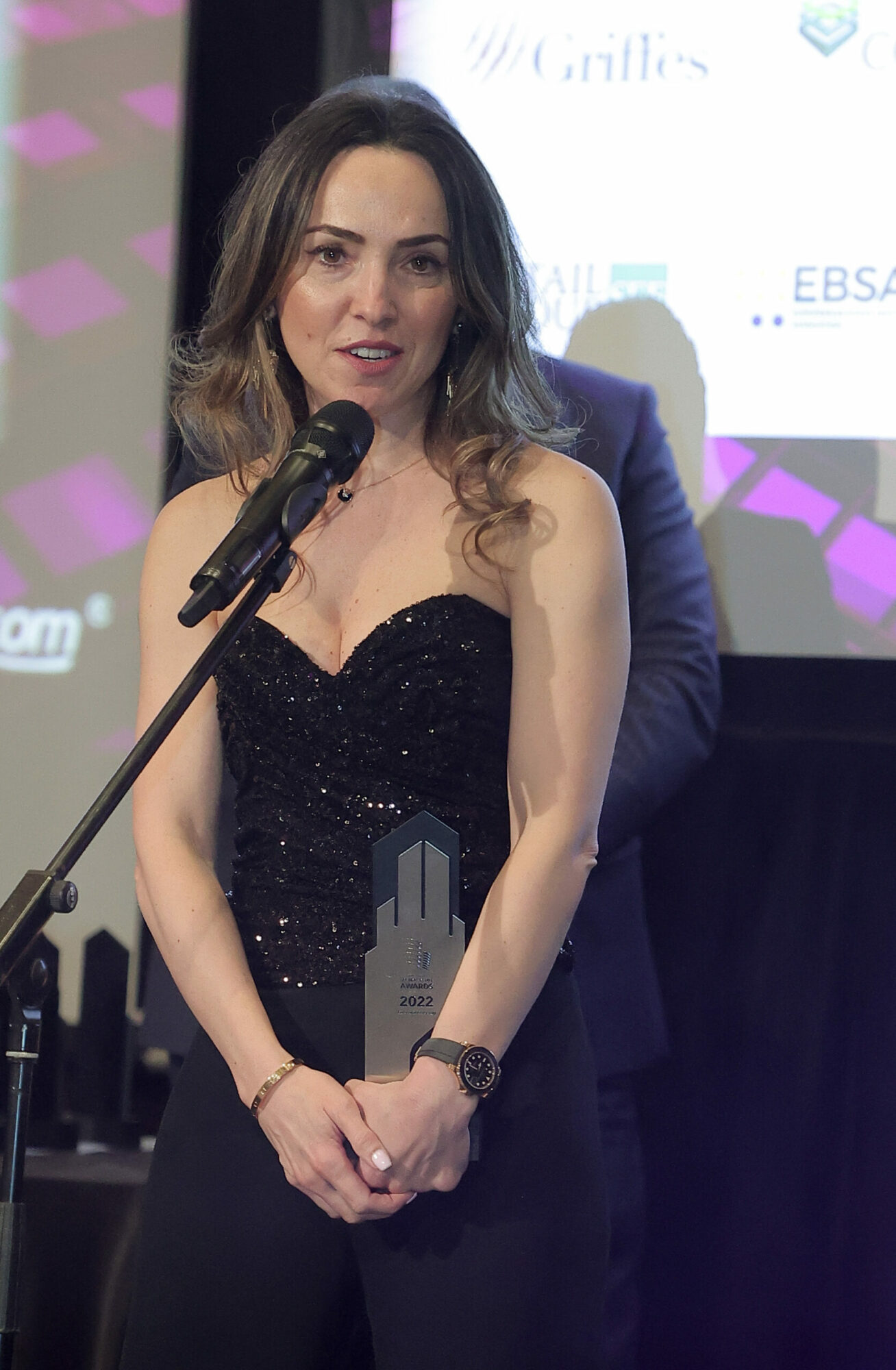 Griffes
sponsored by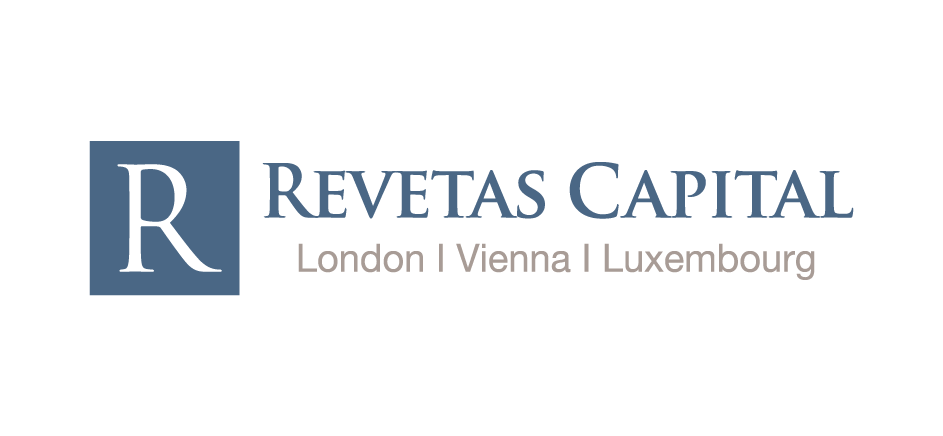 Griffes is a creative professional services company. Its main line of expertise is the office segment of the real estate market, with landlord representation and services for owners and developers at our core. We aim to make a difference in the changing landscape of cities throughout Romania, by contributing from the moment of land acquisition, design and build stage to marketing and positioning, leasing process of the building, and ultimately the exit.
Category:

Bank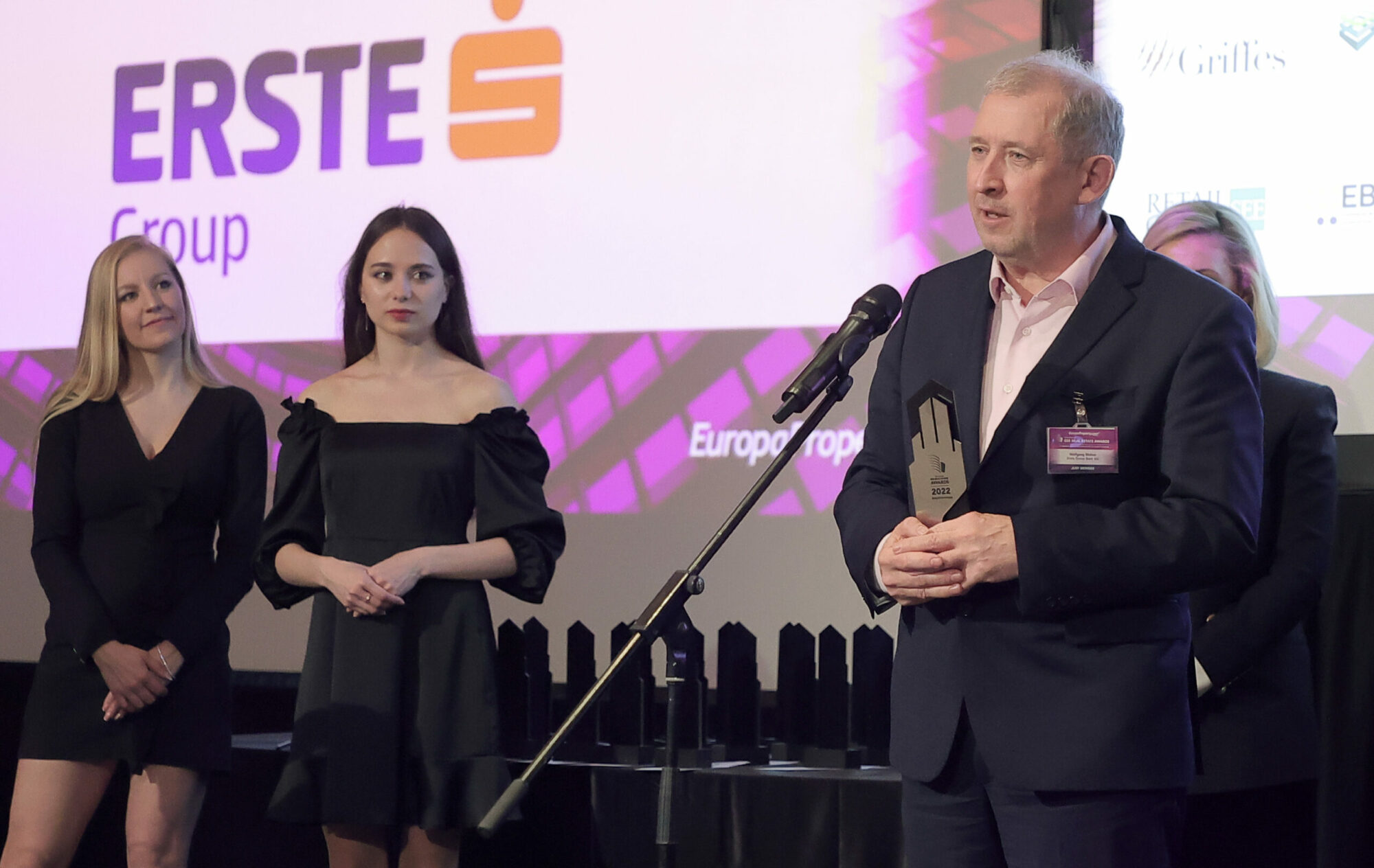 Erste Group Bank AG
sponsored by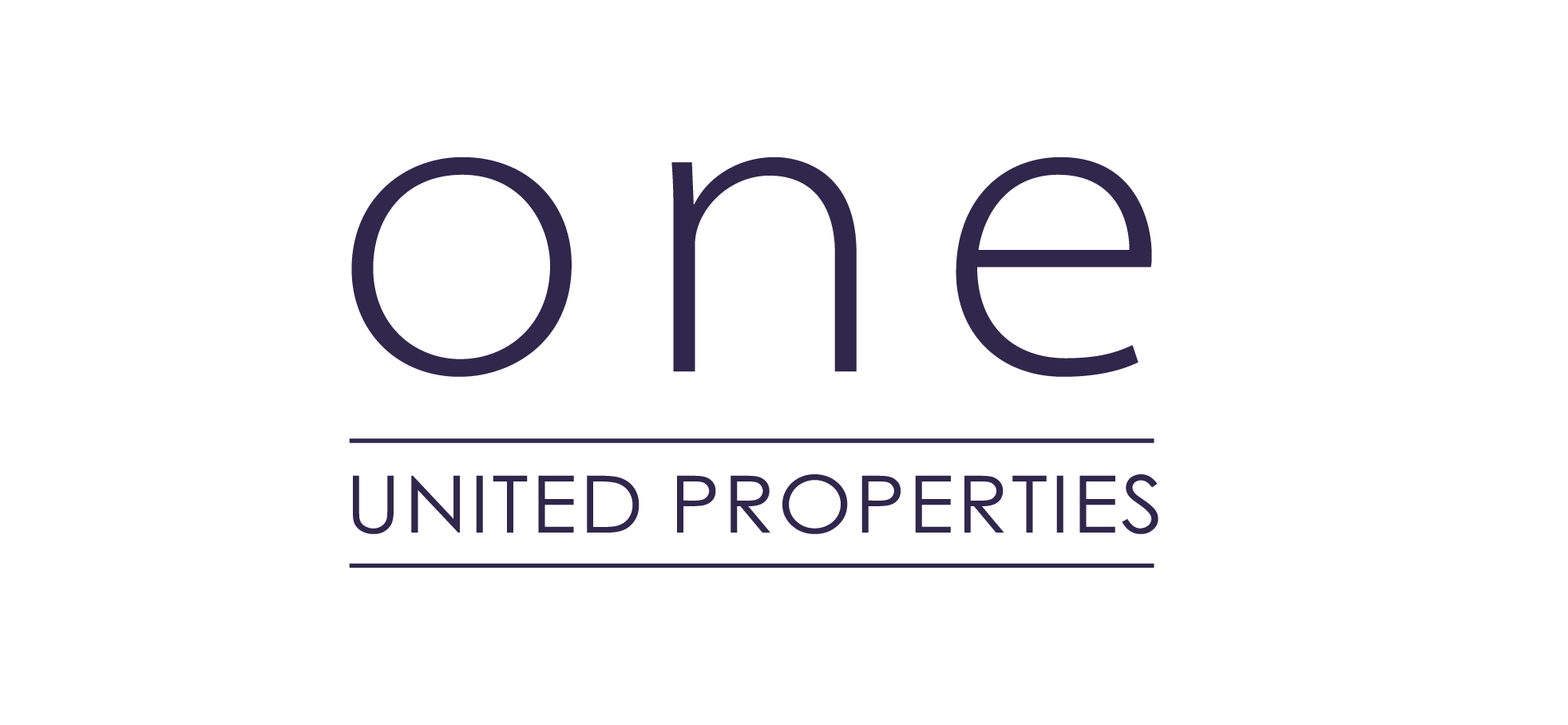 Erste Group Bank AG: Founded in 1819 as the first Austrian savings bank, Erste Group went public in 1997 with a strategy to expand its retail business into Central and Eastern Europe (CEE). Since then, Erste Group has grown through numerous acquisitions and organic growth to one of the largest financial services providers in the Eastern part of the EU in terms of clients and total assets.
Category:

Asset Management Company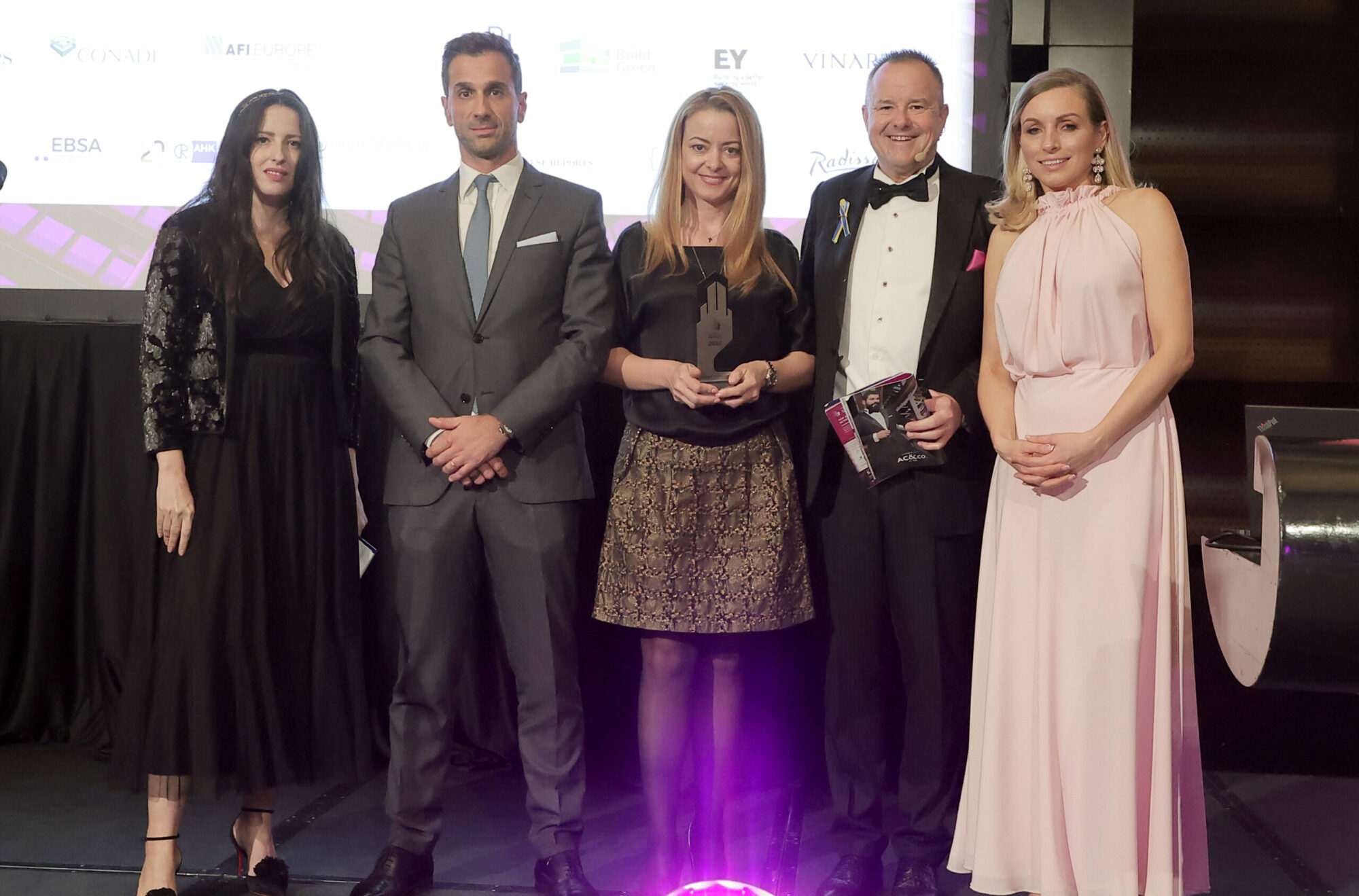 AFI Europe
AFI Europe is a leading real estate development, management and investment company, operating in Central and Eastern Europe since 1997. AFI Europe's diversified portfolio consists of shopping malls and retail properties, business parks, and large-scale residential and mixed-use developments.
Category:

Investor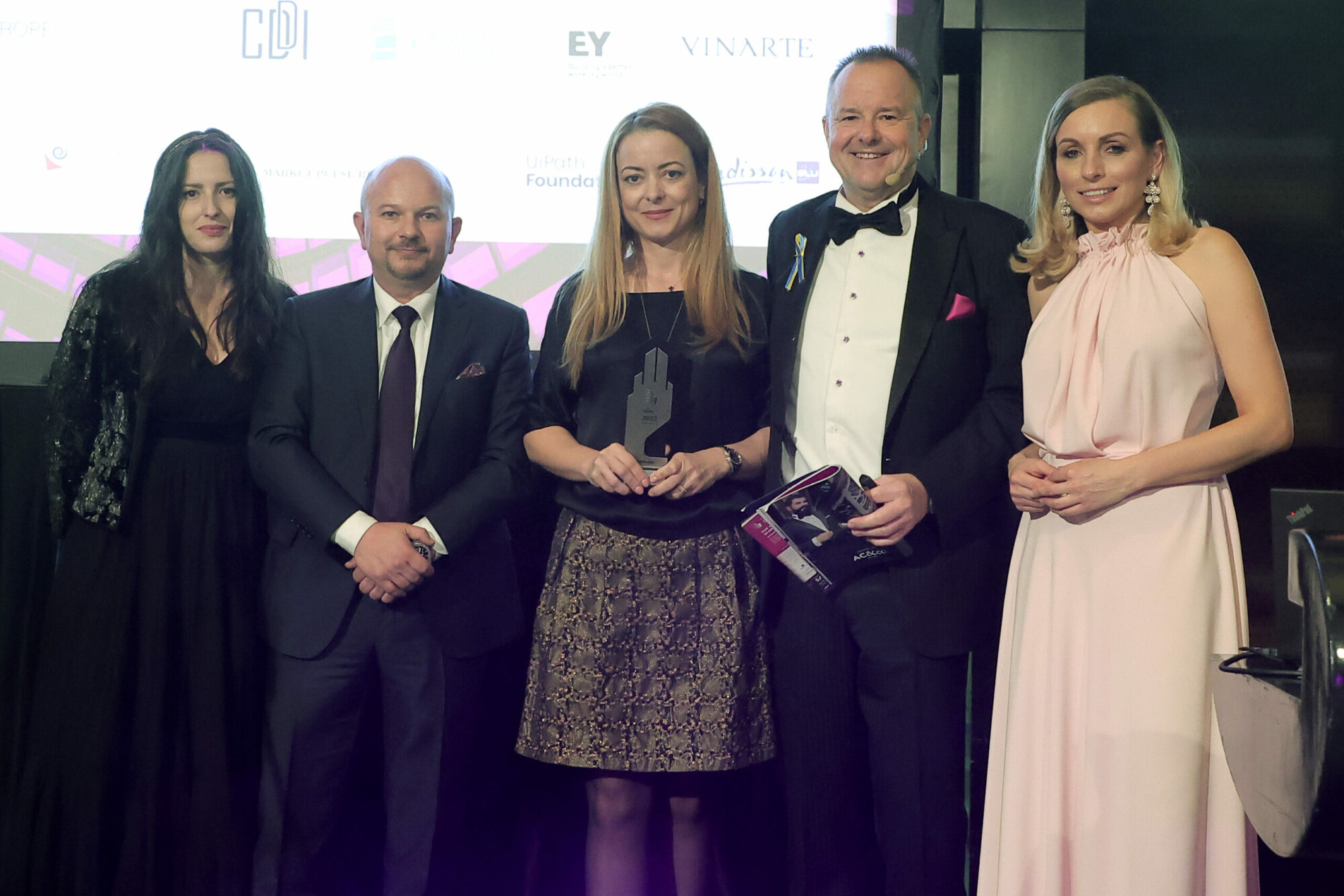 AFI Europe
sponsored by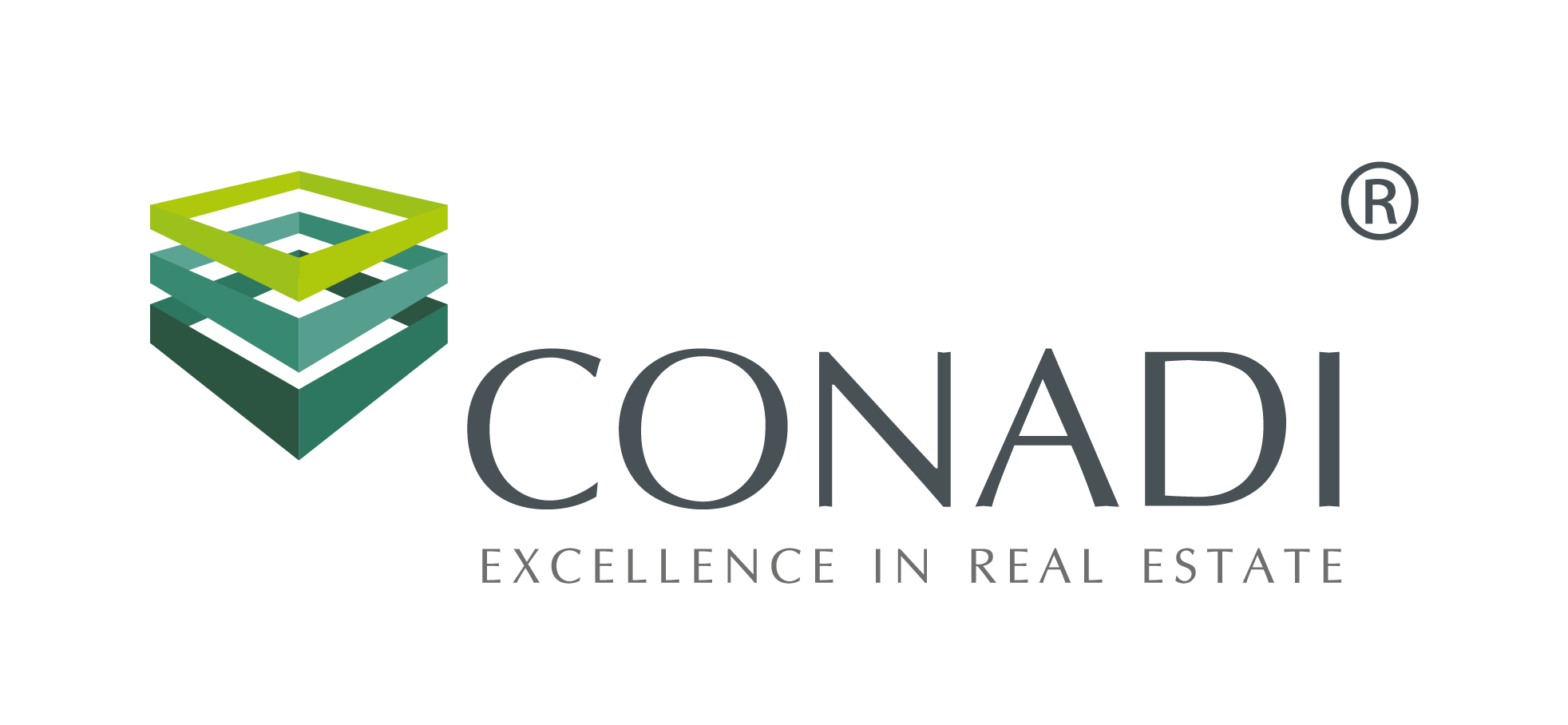 In 2021 the company acquired 2 land plots in the Northern part of Bucharest, aiming to develop a new business segment: Residential to Rent. The land plots have an approximated surface of 10,200 sqm and are positioned in Dimitrie Pompeiu Blvd. and Pipera Road, Northern part of Bucharest, considered one of the most dynamic areas in Romania's capital city.
Category:

Investment Deal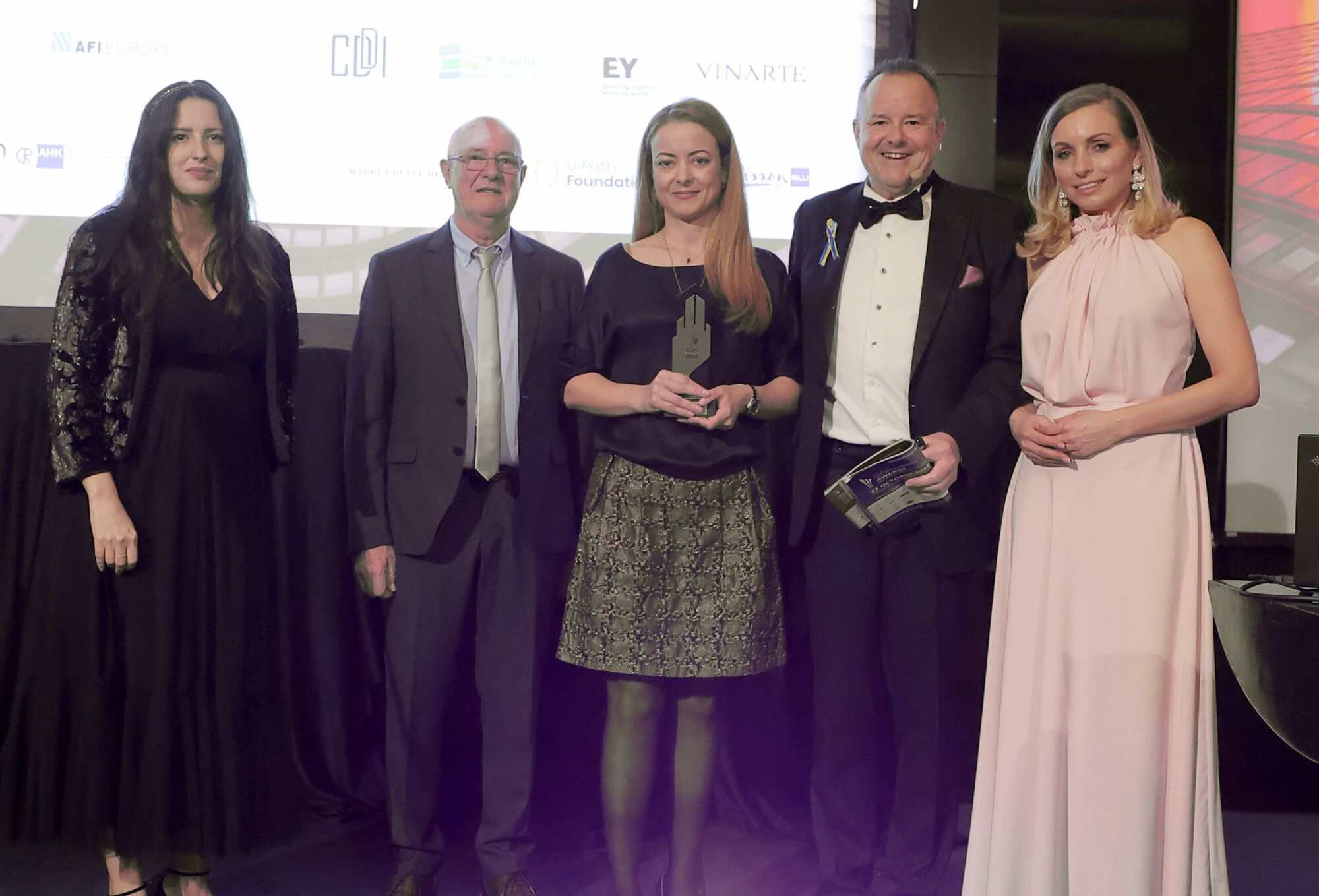 AFI Europe acquired 2 land plots for Residential for Rent
sponsored by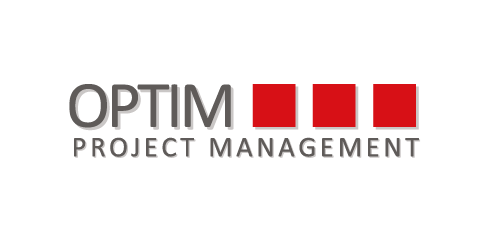 The lands acquired in a transaction worth 12 Million euros have previously obtained all needed Building Permits for the construction of approximately 450 apartments, collocated in three distinctive buildings. Ready to be developed, AFI Europe plans to build on its newly acquired land plots its' first BtR project (Built to Rent), a business segment the company is already developing in other countries in the region (Poland, Czech Republic, Serbia) under the "AFI Home" brand.
Category:

Residential Developer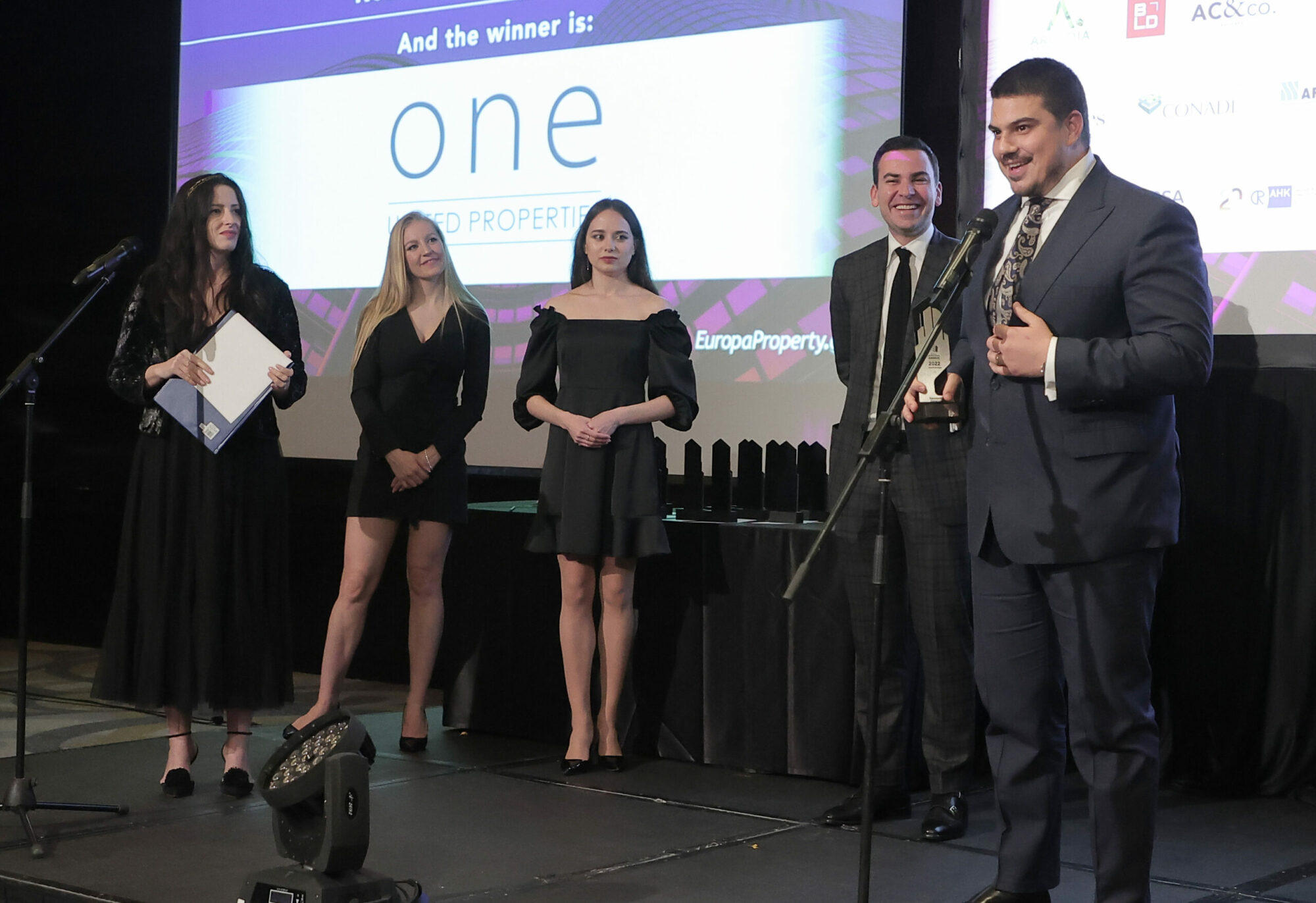 One United Properties
sponsored by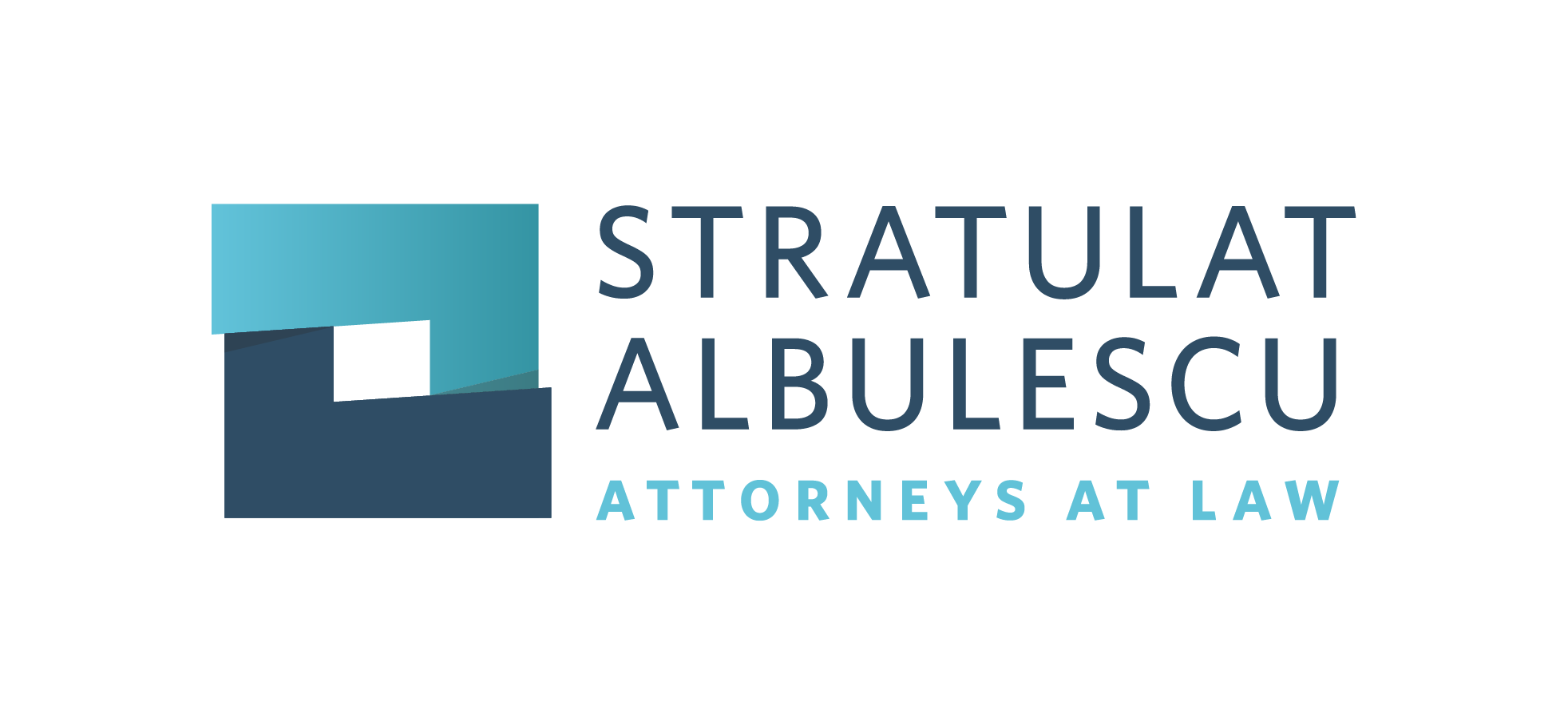 As a residential developer, One United Properties focuses its efforts on building sustainable real estate that offer healthy and high-end living spaces, centred on community and facilities. In 2015, One United Properties became a member of the Romania Green Building Council (RoGBC), an organization that promotes environmental responsibility and energy efficiency. Since then, the company has made a conscious transition to completely sustainable buildings.
Category:

Retail Developer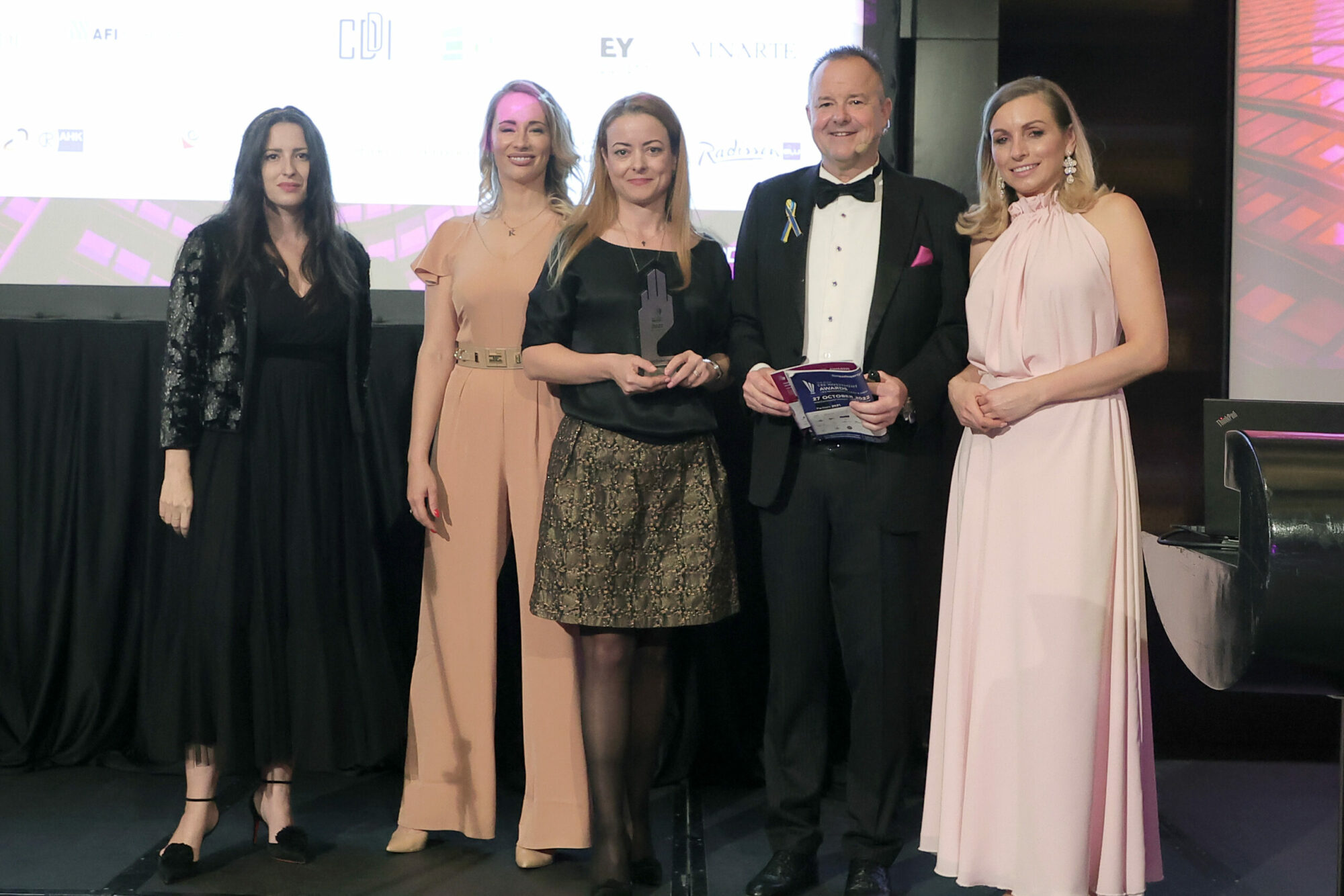 AFI Europe
AFI ARAD is the next retail project the company plans to start developing in Romania, in Arad city. It will comprise a hypermarket, shops and possibly a DIY unit. The entire retail portfolio managed by the company in Romania is approximately 170,000 sqm GLA.
Category:

Warehouse Developer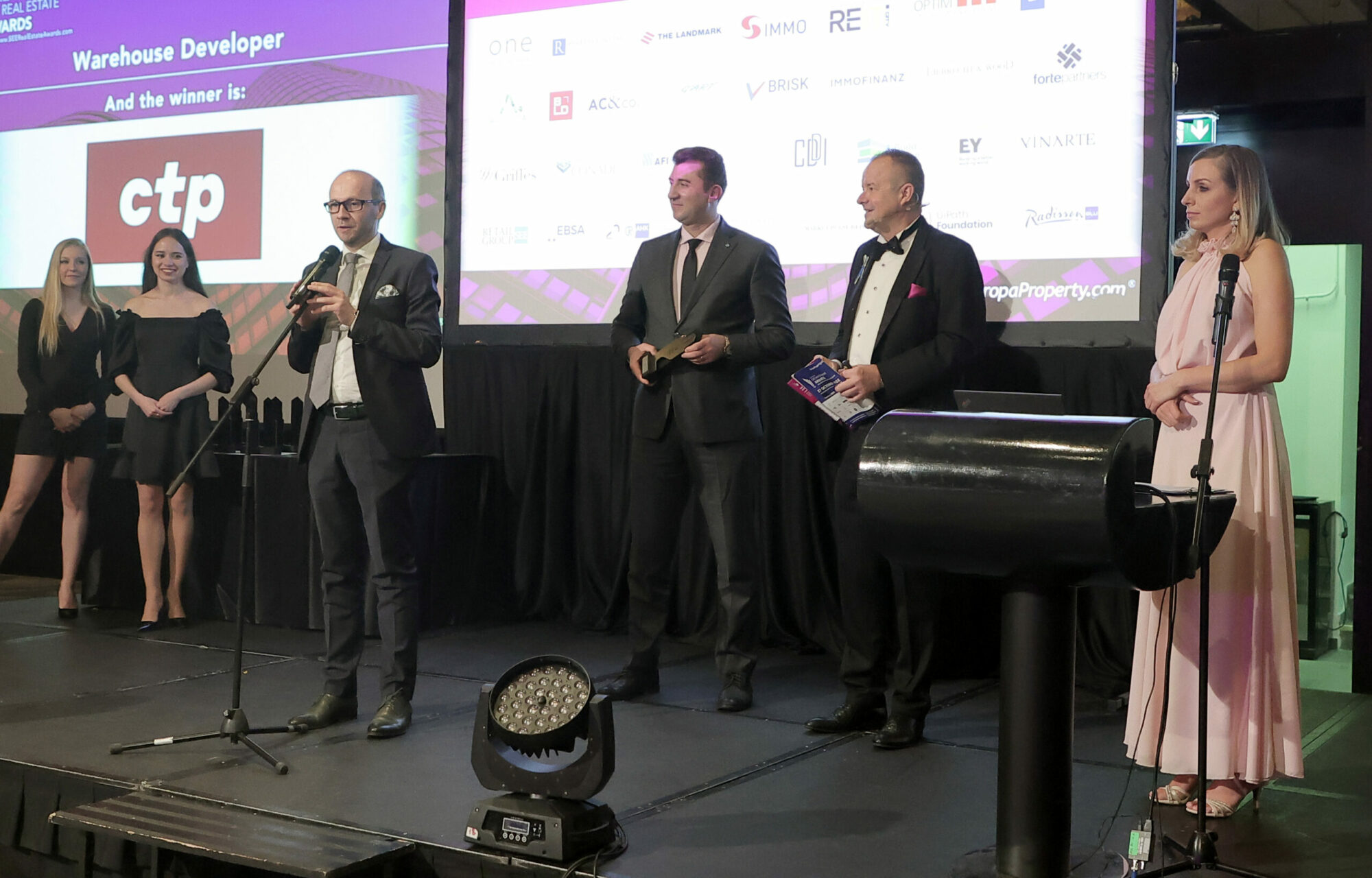 CTP
CTP ranks in the top five industrial property developers in Europe and is the largest developer of industrial and logistics parks in Central and Eastern Europe, owning more than 7.1 million sqm of logistics space. The company aims to expand its property portfolio to 10 million sqm by 2022.
Category:

Office Developer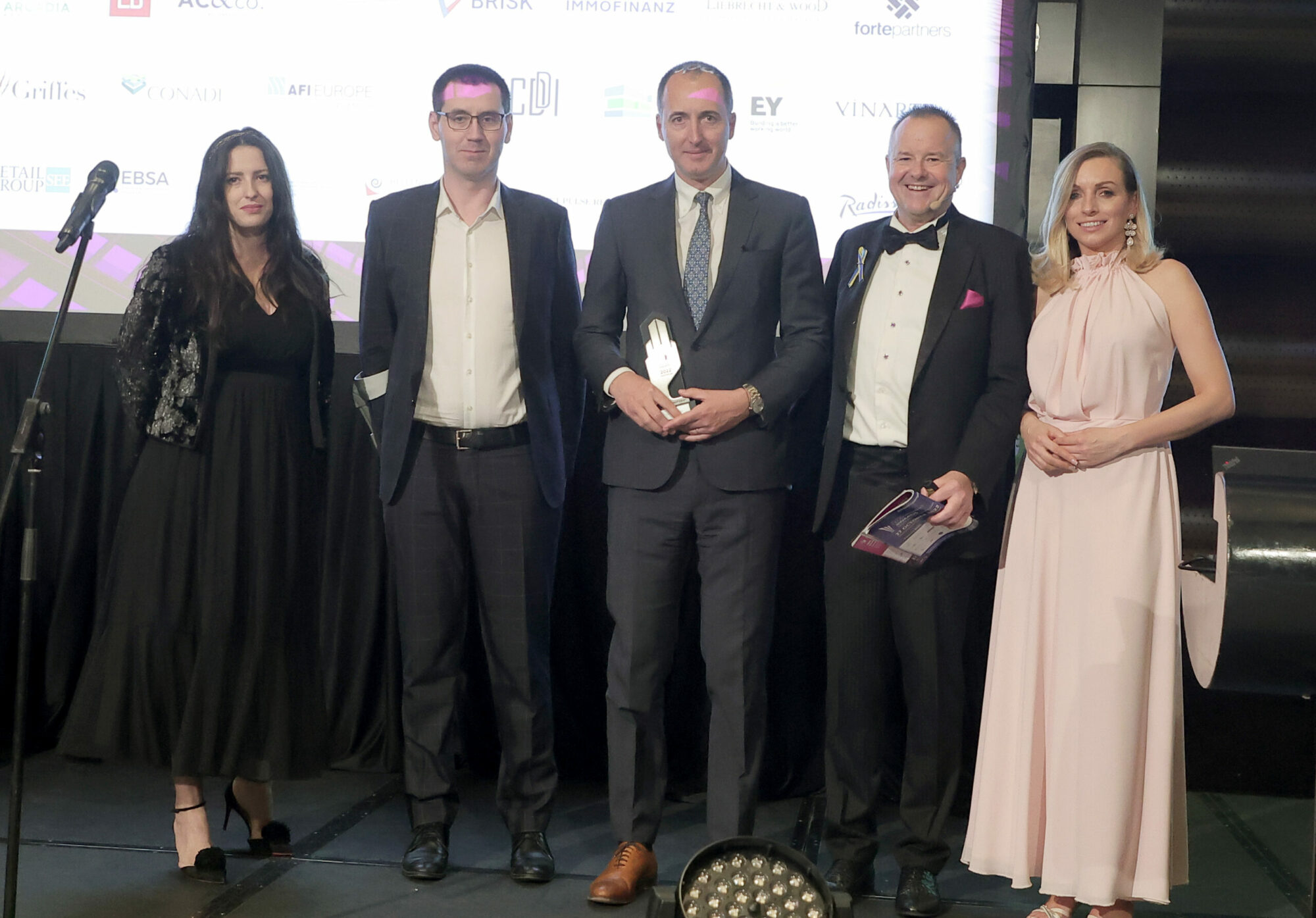 Forte Partners
sponsored by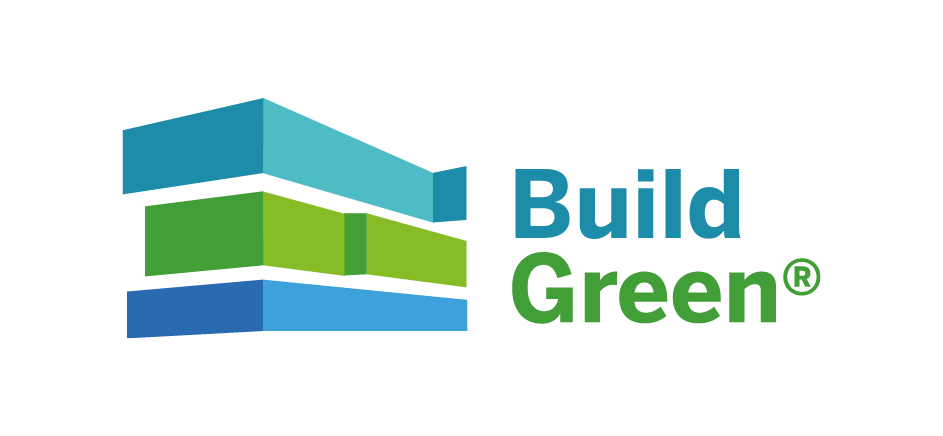 Forte Partners, founded in 2014, is one of the most important real estate developers in Romania. The company has so far developed a portfolio of projects worth over €250 million, both in the office and residential segments, and is currently developing projects worth another €200 million. Other projects valued at €150 million are planned to be launched in 2022.
Category:

Retail Project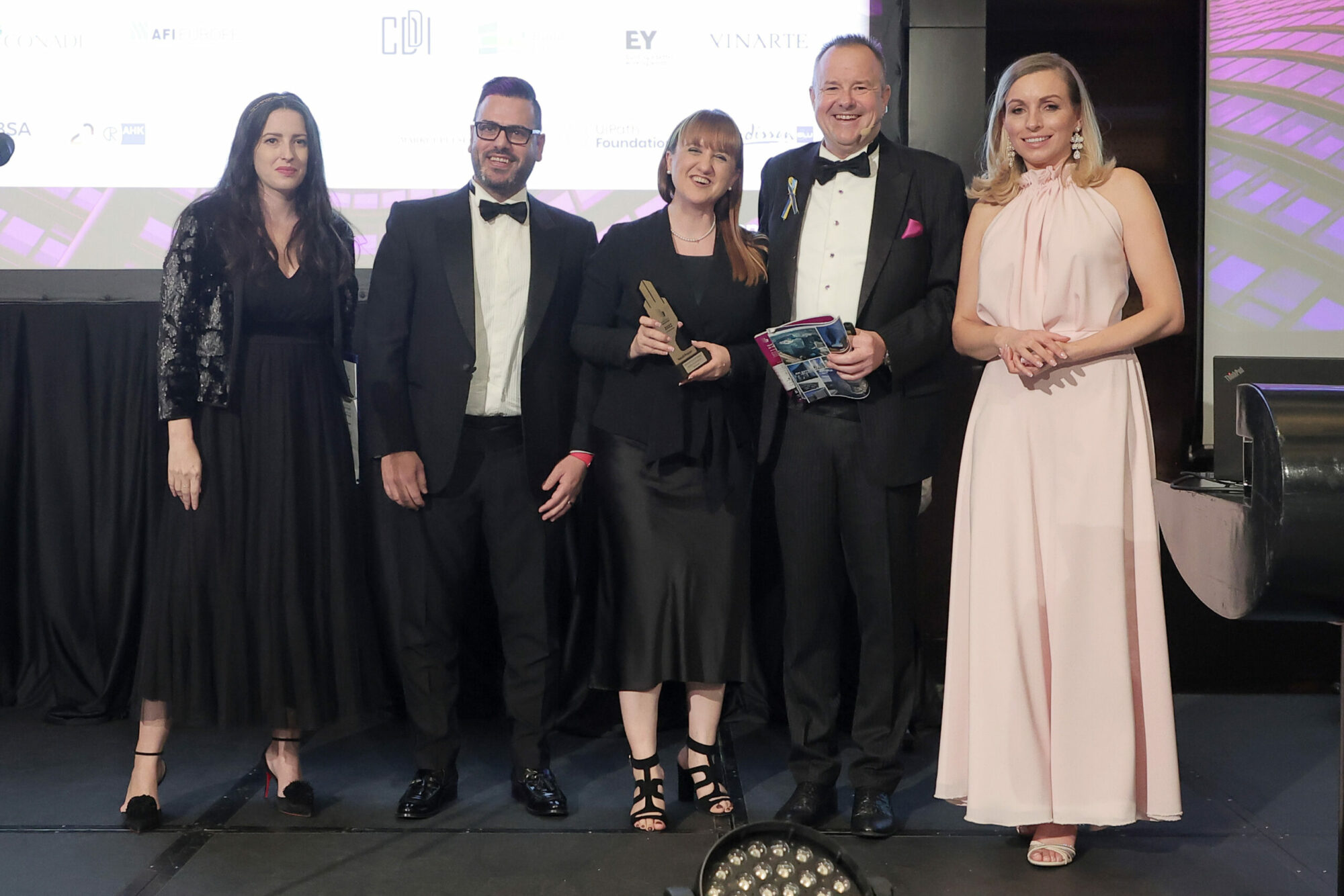 FASHION HOUSE Pallady
sponsored by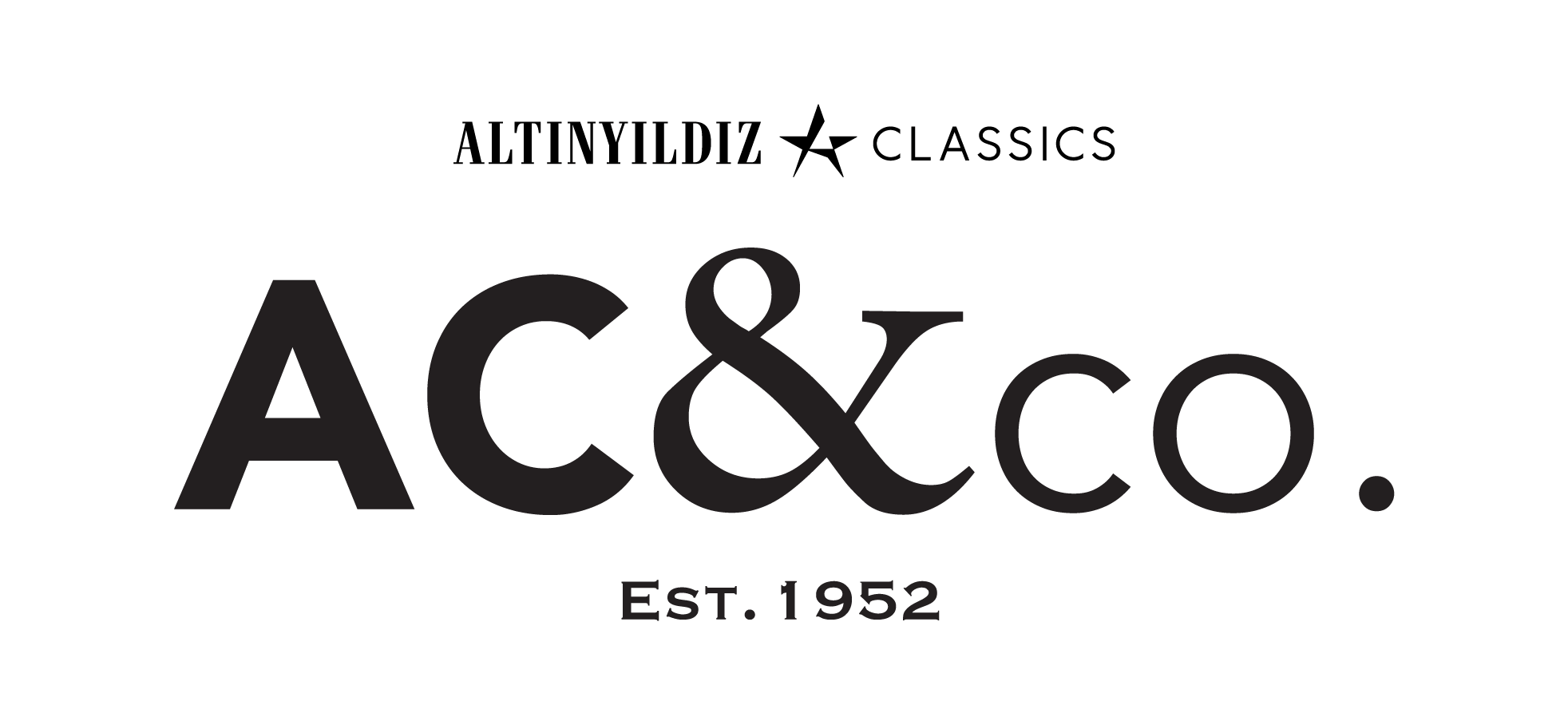 FASHION HOUSE Pallady is the second outlet opened by FASHION HOUSE Group in Bucharest in May 2021. The project covers nearly 14,000 sqm and will have over 60 stores in the final phase. It brought a new concept to the Romanian shopping market, with open-space galleries, small-town ambience and a design inspired by the Belle Époque architecture of Bucharest.
Category:

Residential Project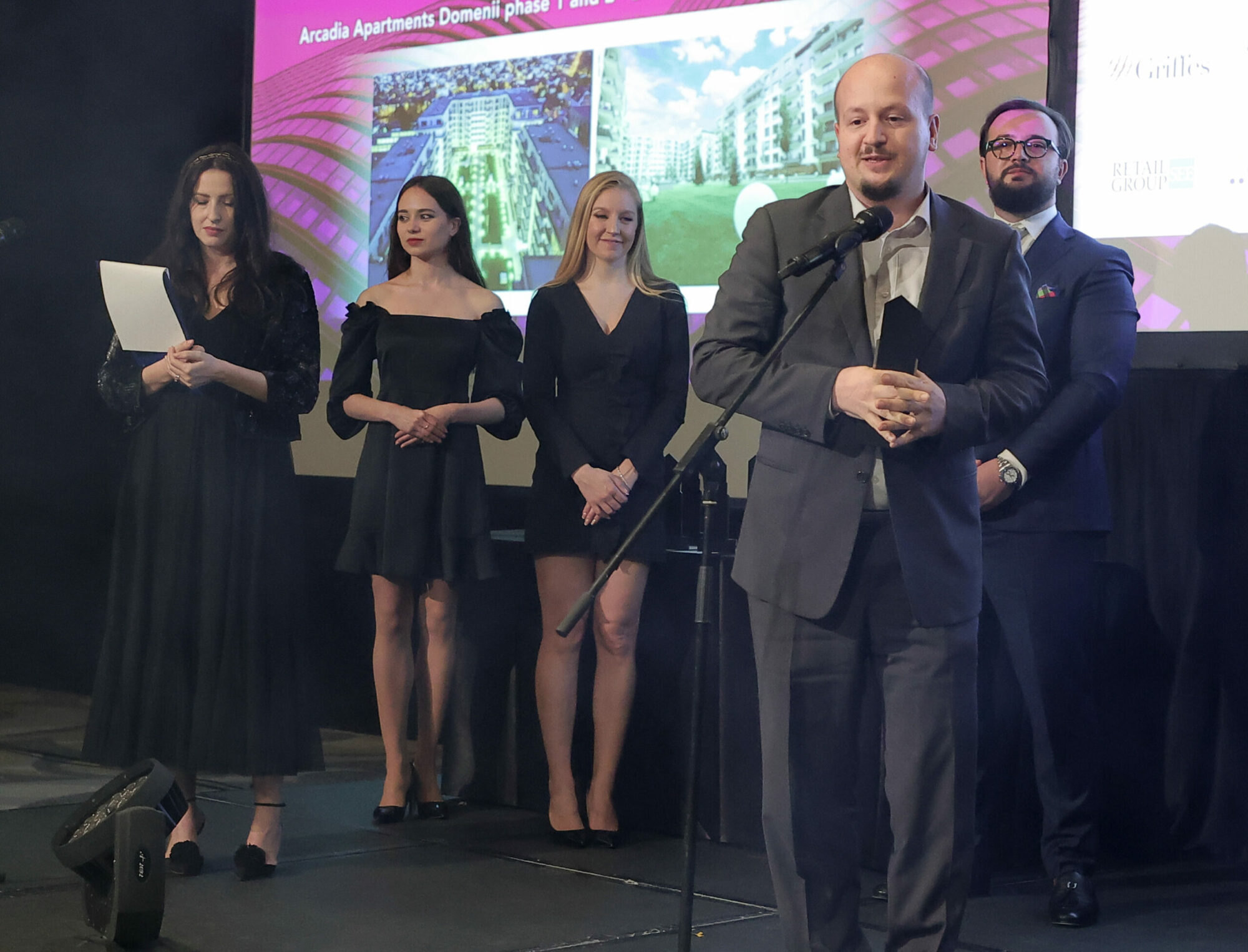 Arcadia Apartments Domenii phase 1 & 2
sponsored by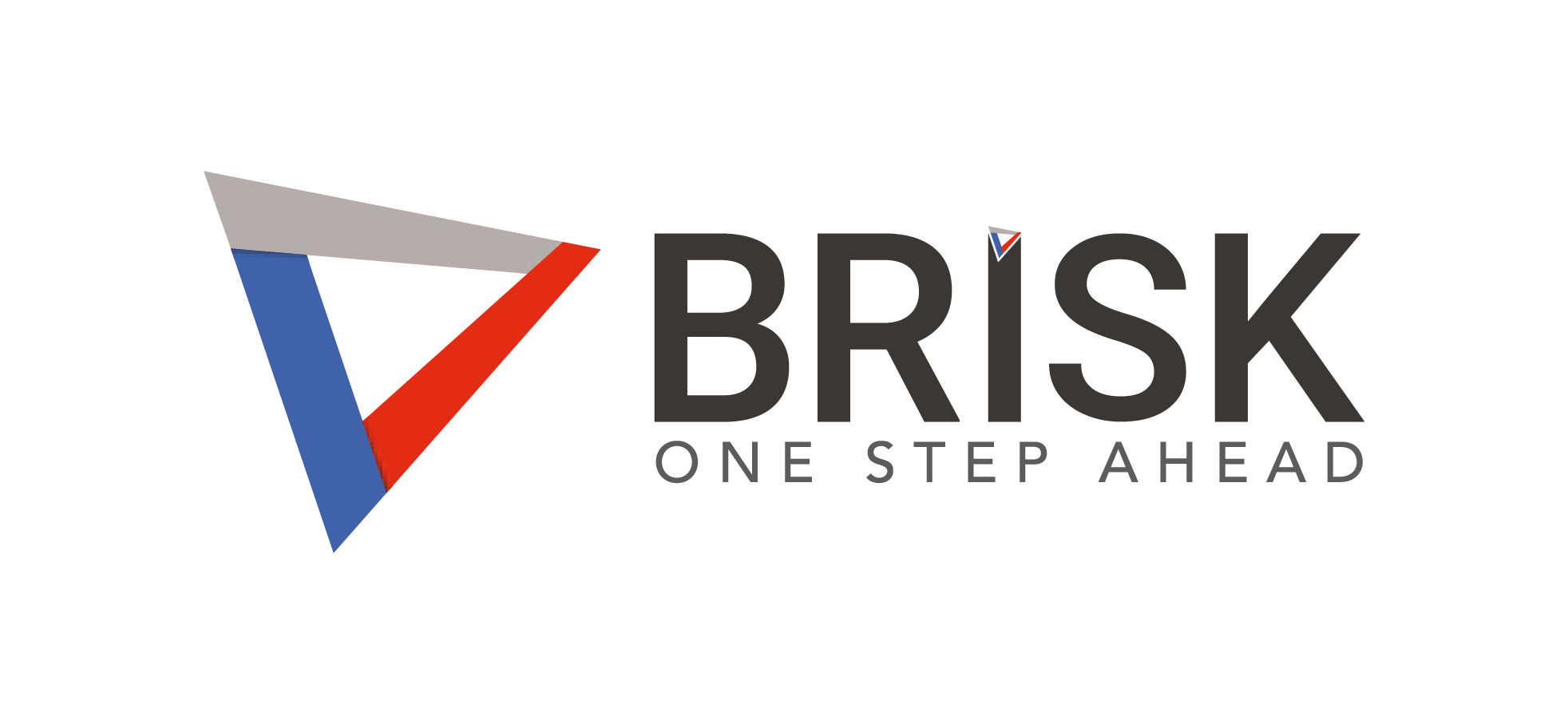 The project consists of 3 construction phases. The first and second phases were completed and delivered to owners – 520 apartments. The sales for the third phase started in September 2021, and the construction will be starting by the end of Spring 2022. The entire project will be completed by the spring of 2024 and will be a compound of 8 residential buildings with a total of 875 apartments.
Category:

Luxury Residential Project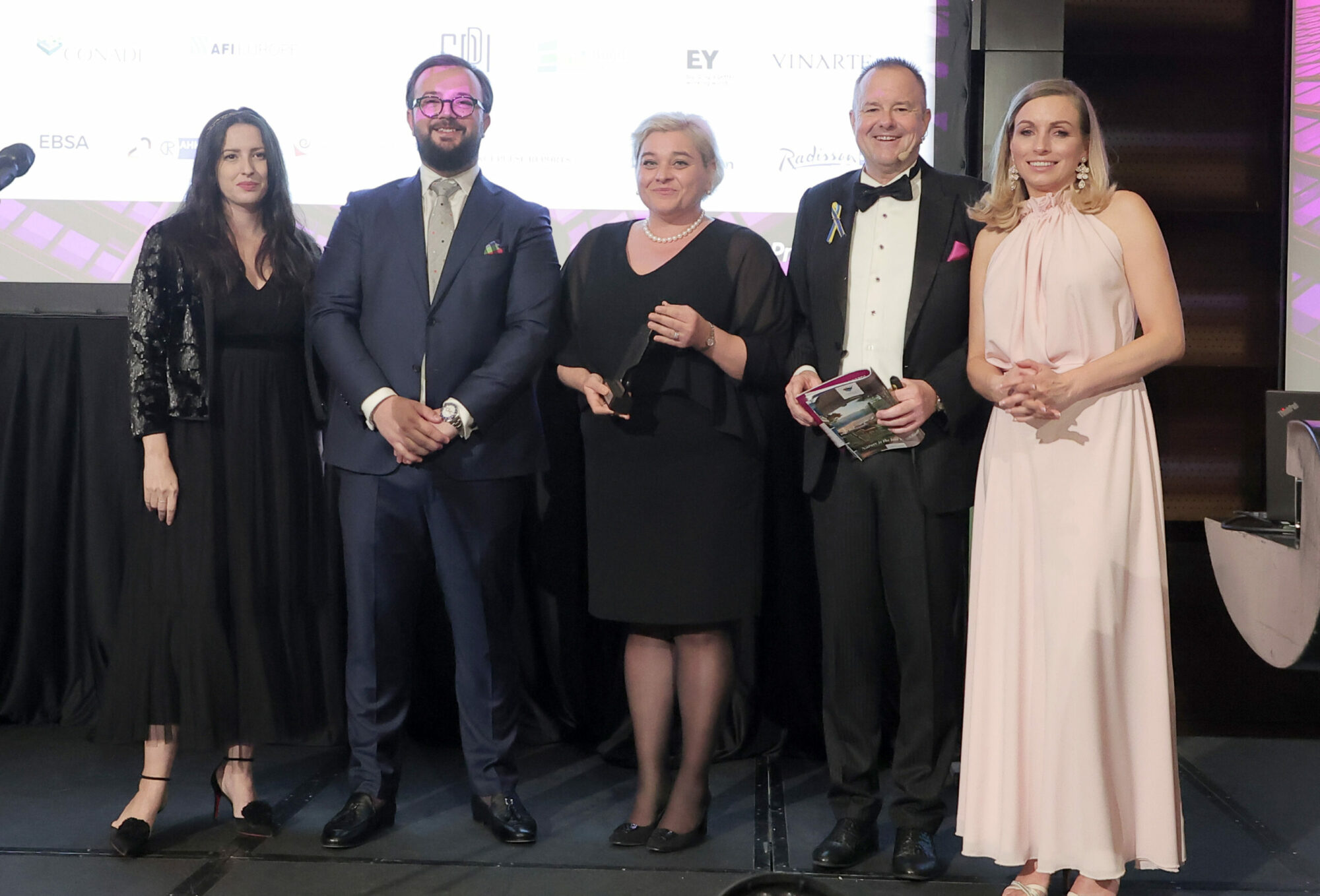 Slow Life District
sponsored by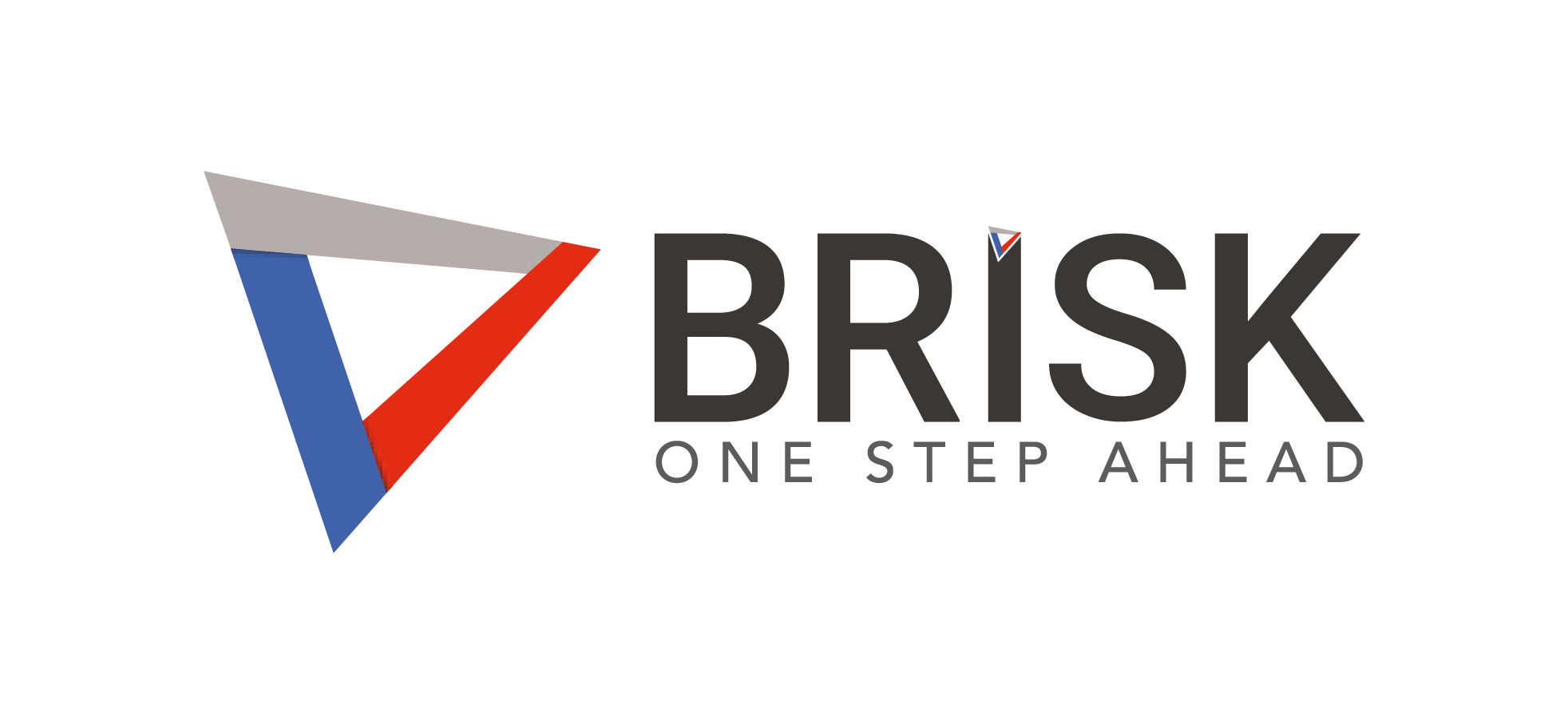 The houses include high-quality contemporary systems and materials, guaranteeing the comfort, security of living, low operational costs, long useful life of the building and aesthetics, and sustainability in time. The project solution of the complex follows a single conceptual vision, to which both the urban development planning and the functional layout of the houses, and the external aesthetics and design of the facades, are subordinate. Namely – a contemporary, comfortable and secure home, providing a natural and spontaneous connection with nature.
Category:

Refurbishment Office Project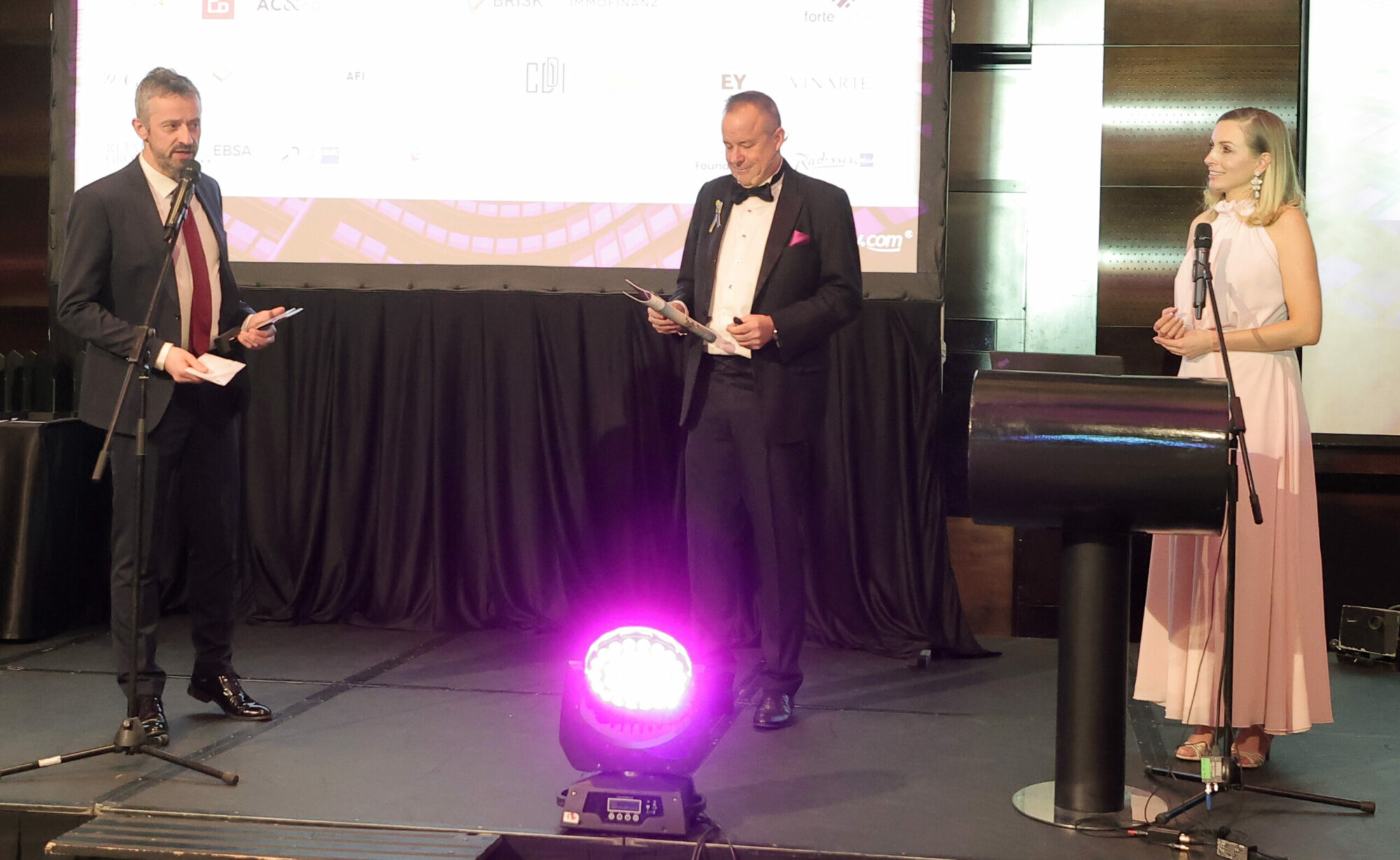 Dacia One
Dacia One is perfectly located in the heart of the city. It consists of two buildings: a historical monument (Cesianu House) and a new building. Cesianu House, the centrepiece of the project, was built around 1893 by the Cesianu family. Dacia One offers premium office spaces that meet the highest energy performance standards and aim for BREEAM "Excellent" and WELL GOLD certifications, similar to all the projects currently under development by Atenor in Romania.
Category:

Refurbishment Hotel Project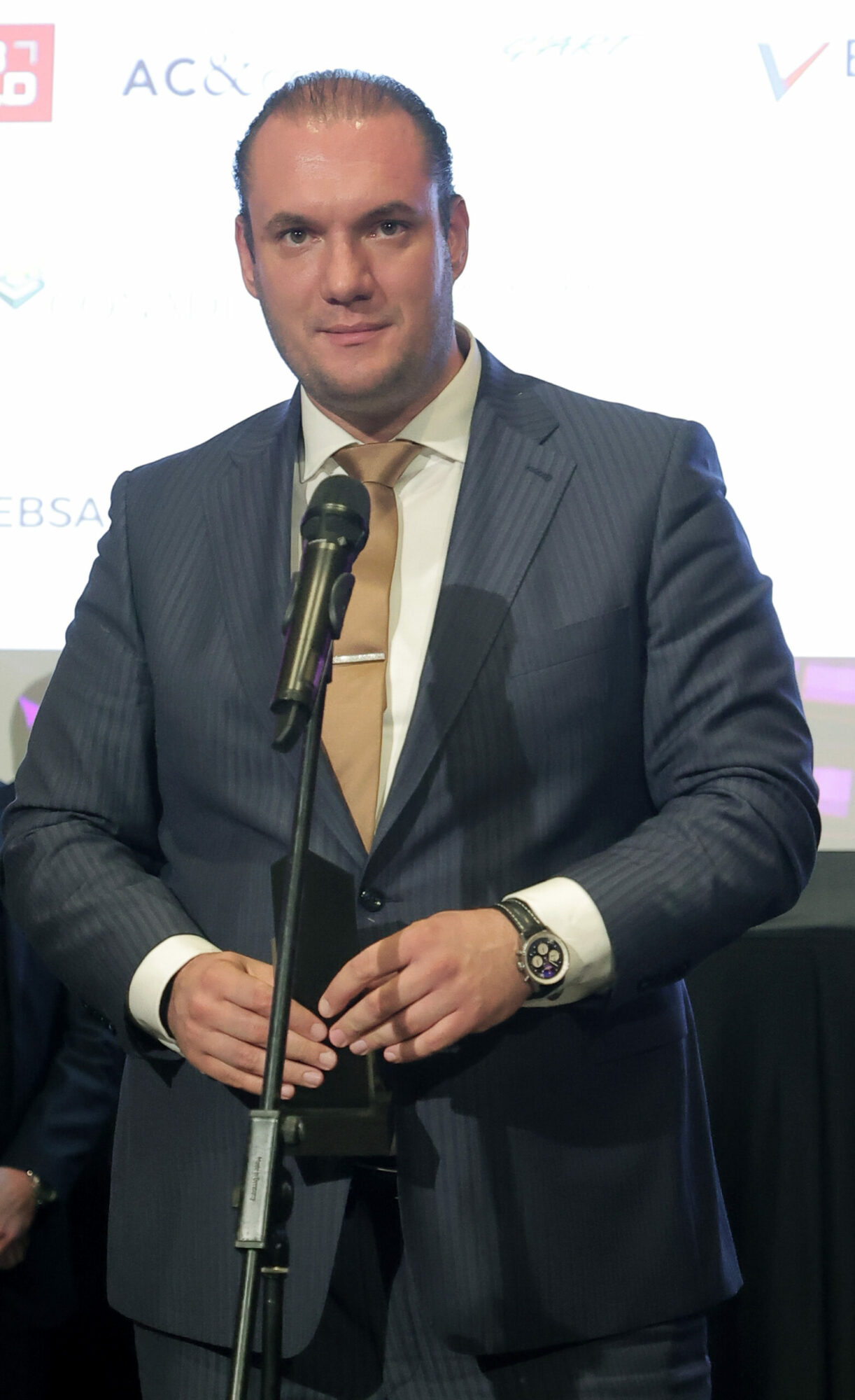 Radisson BLU Hotel (Phase 1)
Revetas Capital successfully executed the renovation and expansion of the Radisson Blu Hotel in Bucharest, a major capital investment towards a different partitioning and a full refurbishment of two wings of the hotel and to elegantly transform the hotel's lobby and garden area, as well as increase the hotel's room inventory by more than 600 rooms.
Category:

Best Asset Management Project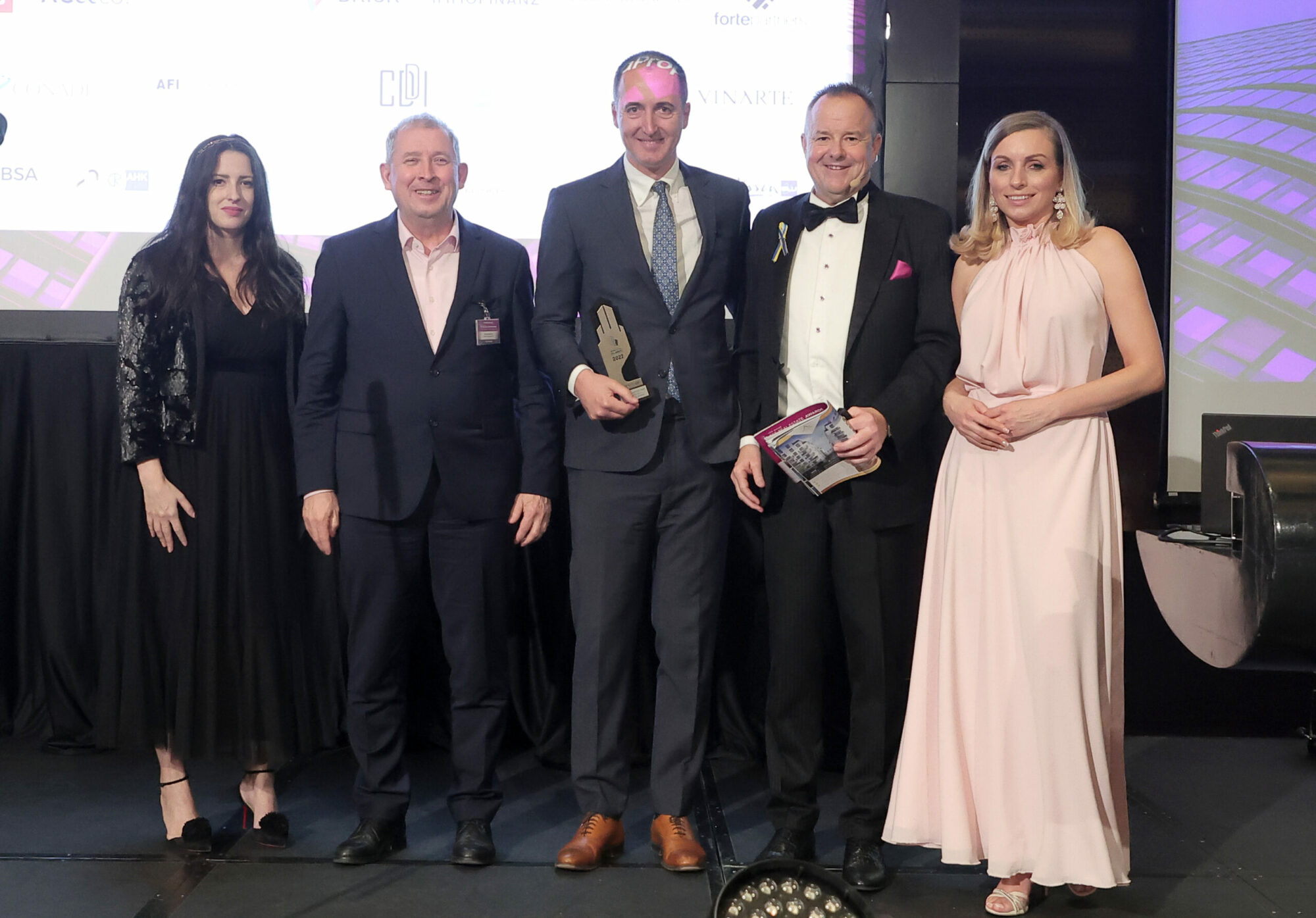 U•Center (Phase 1)
A User-Centred Design approach stood at the foundation of the entire Șerban Vodă project. As a result, there are many architectural details that contribute to the increase in the overall usability of the construction, once again confirming the long term focus of Forte Partners to build projects which are both beautifully designed, and equally practical. The end result is a memorable brand identity that conveys Forte Partners' philosophy.
Category:

Mixed-use Project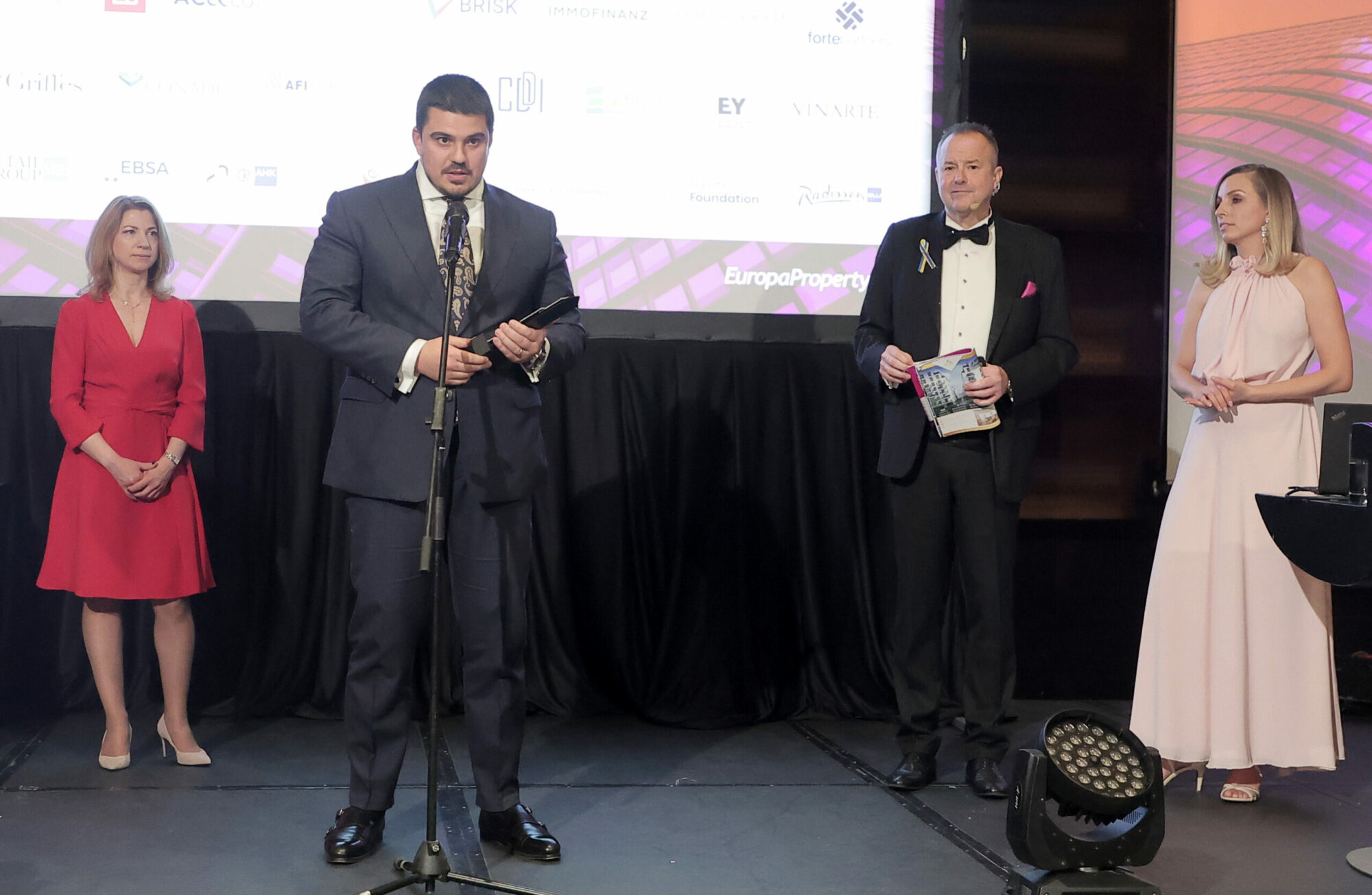 ONE Tower
One Tower is the iconic gateway to One Floreasca City, which is Romania's first sustainable Mixed-use development. The building provides 23,750 sqm built area, above ground, of Class "A" office accommodation served by a basement of approximately 15,136 sqm built area in 3 underground levels. One Tower obtained v4 LEED Platinum US Green Building Council Award, one of the highest ratings for environmental impact and performance.
Category:

Warehouse Project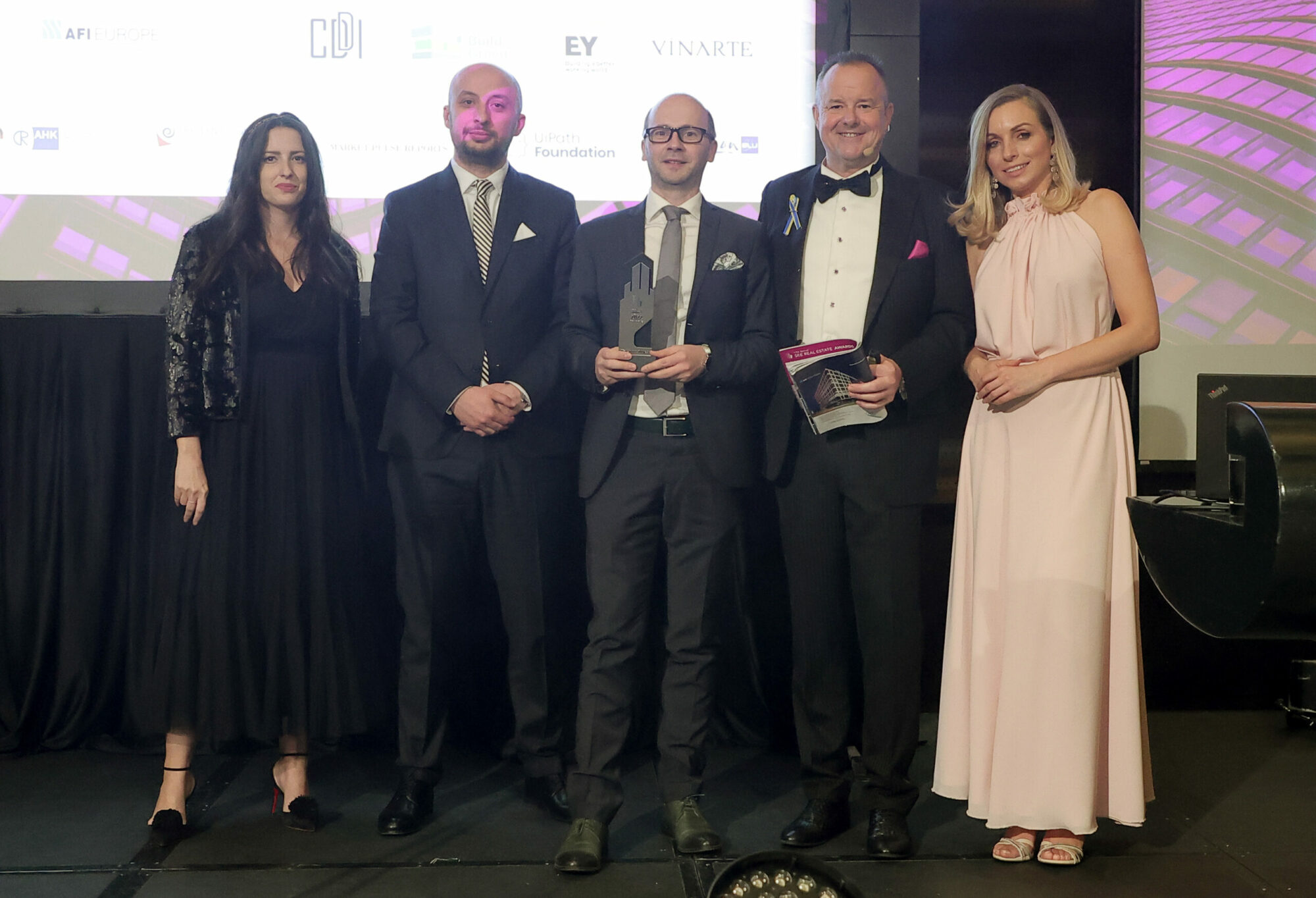 CTPark Bucharest West
CTPark Bucharest West is the largest business park under construction in Europe and on completion will accommodate over 1,000,000 sqm of mixed logistics, manufacturing, office, showroom and other space. It is also home to the unique CTP Clubhaus concept.
Category:

Office Project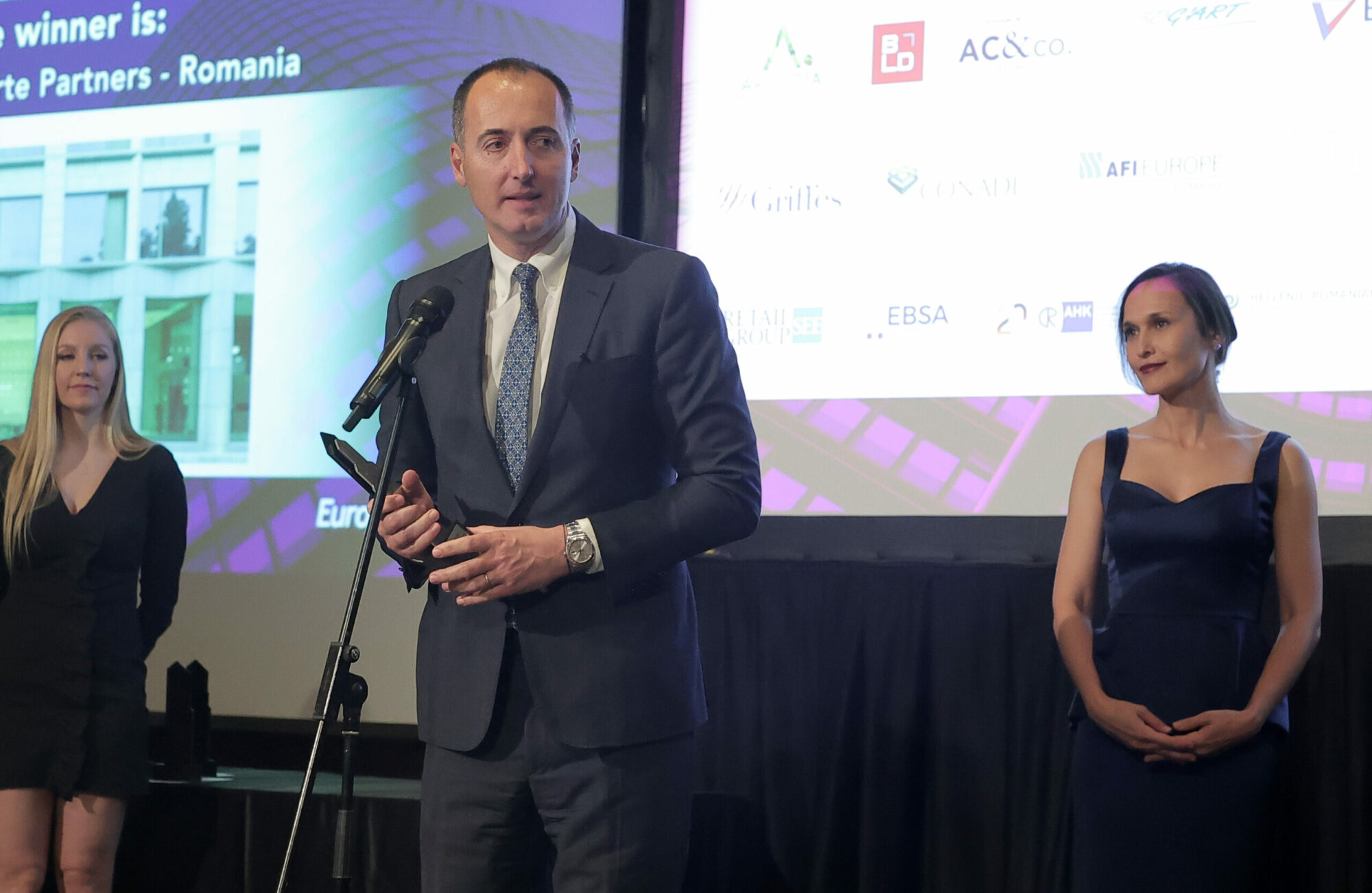 Millo Offices
sponsored by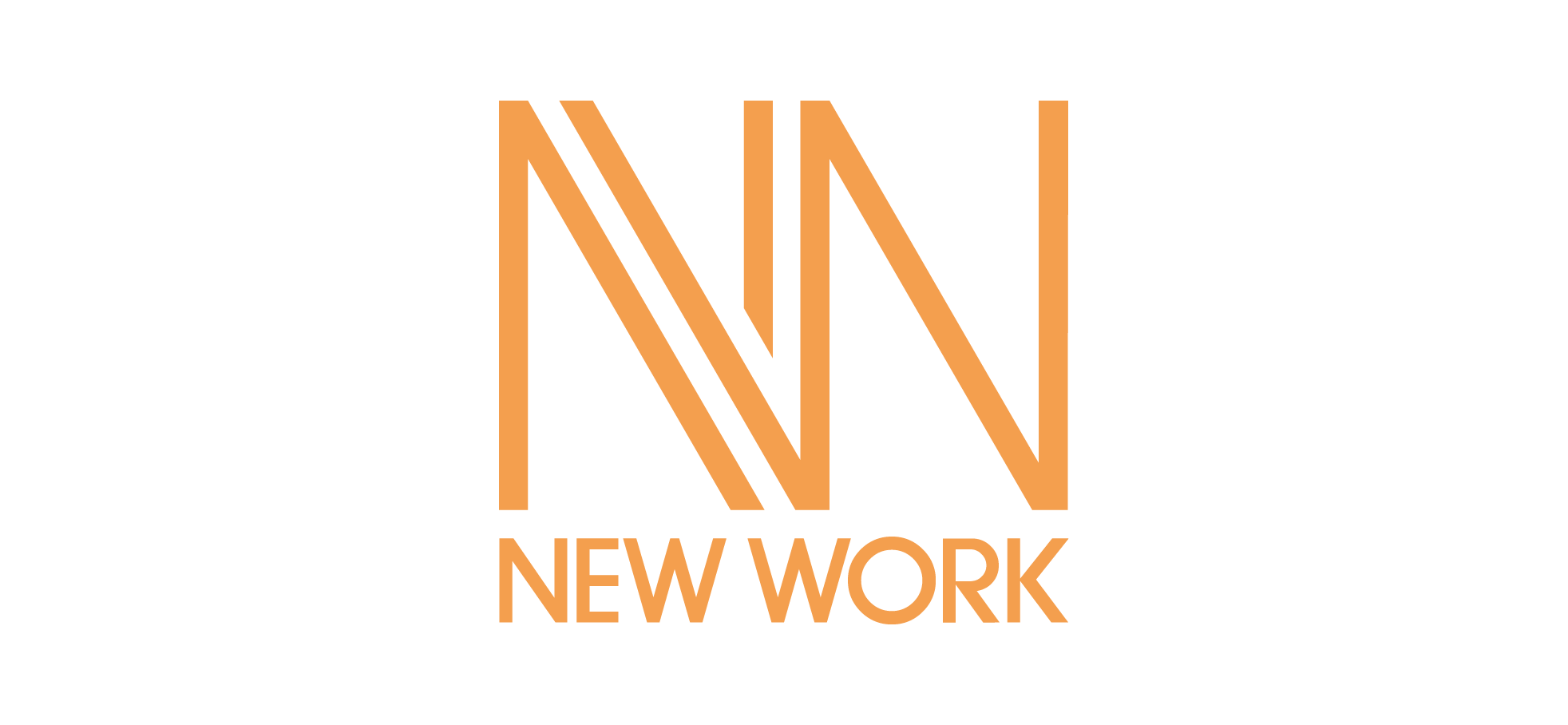 Millo Offices is a nine-floor office building, 9,000 sqm GLA, on which construction works began in 2019 and which was inaugurated in July 2021. Millo Offices, a project developed by Forte Partners and the architecture signed by ADNBA, was awarded the First Prize at the 2021 National Biennale of Architecture.
Category:

Future Project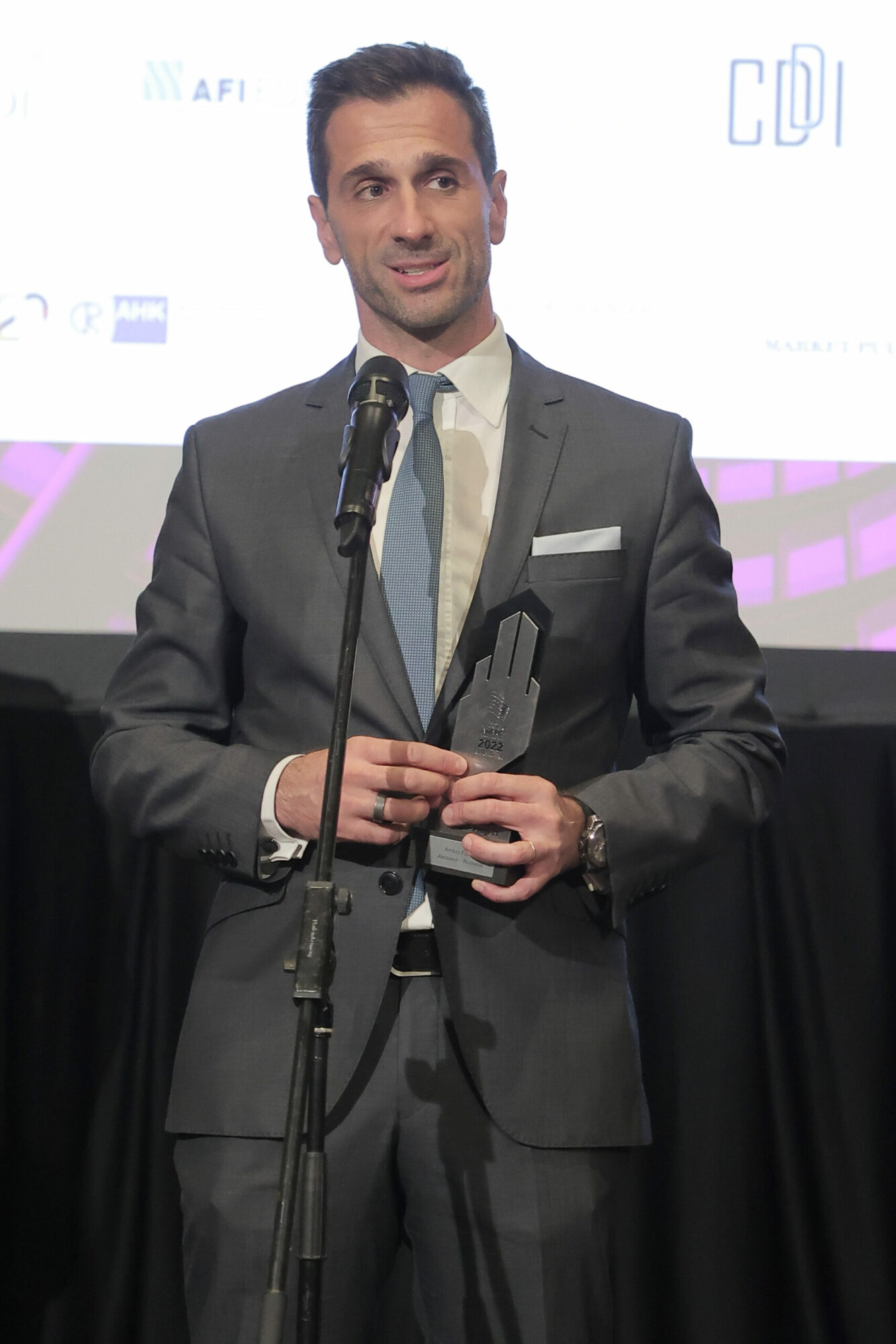 Amber Forest
sponsored by

The first green suburb in Romania, Amber Forest, includes over 500 green villas and 200 green apartments, developed on 31 hectares, with only 15 percent of the built area, with the lowest land use coefficient. The suburb of Amber Forest will have the complete high-quality infrastructure, with over 5.3 hectares of parks and green spaces, as well as direct access to Băneasa forest, the largest forest around Bucharest.
Category:

Professional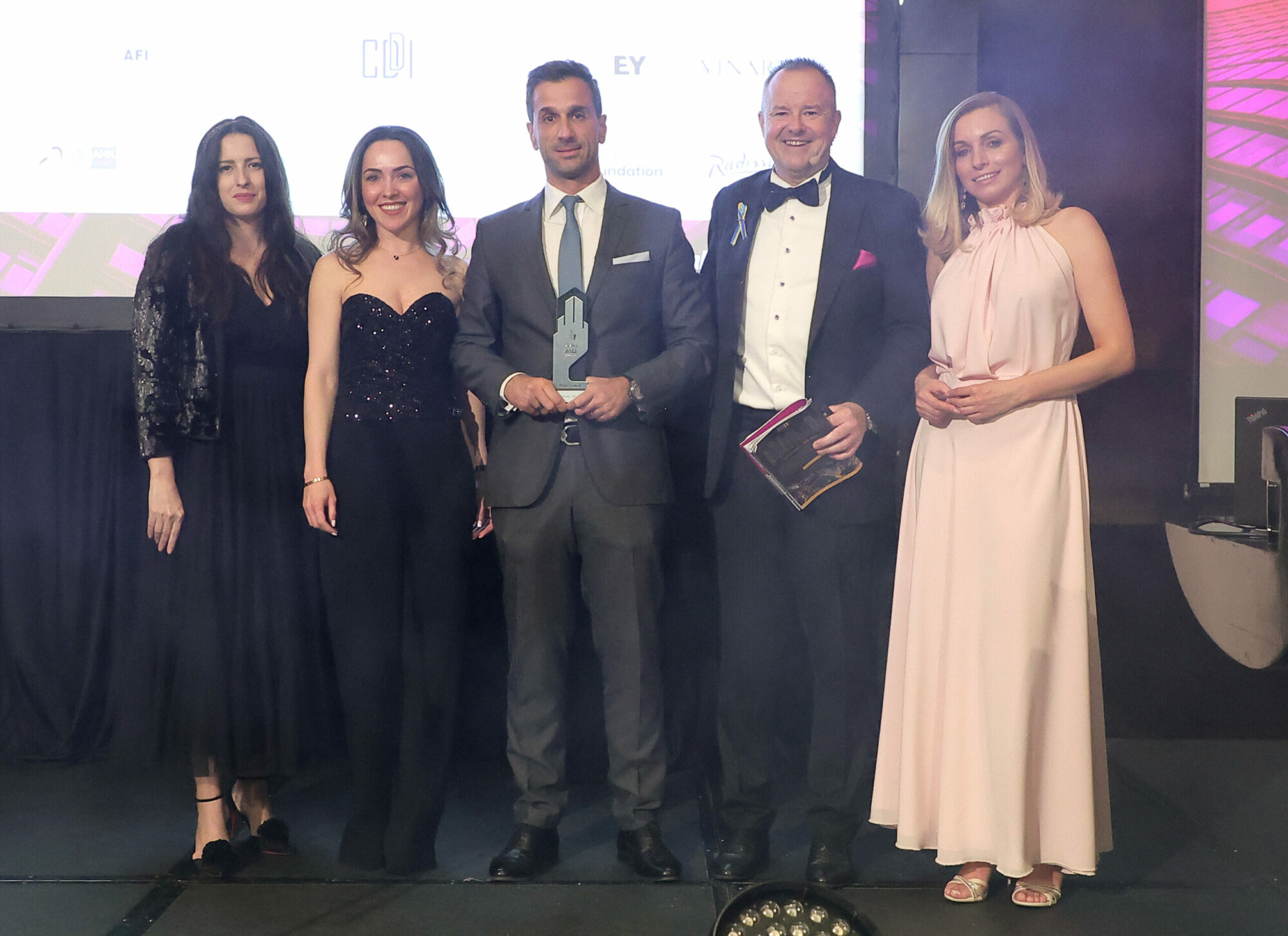 Alex Skouras - Alesonor
sponsored by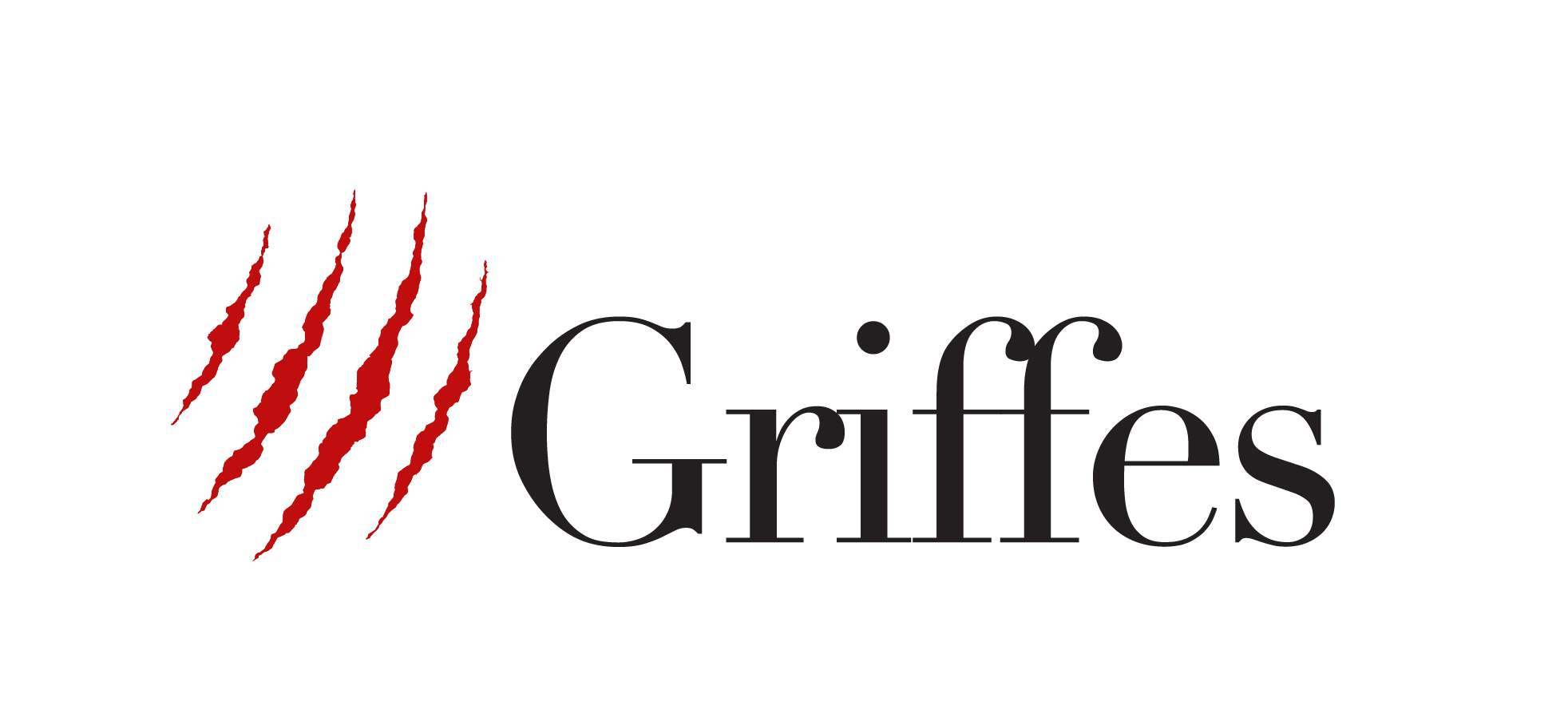 Alesonor, the developer of the first green suburb in Romania, Amber Forest, includes over 500 green villas and 200 green apartments, developed on 31 hectares, with only 15 percent of the built area, with the lowest land use coefficient. The investment in the first green suburb in Romania is estimated at 110 million euros, of which approx. 42 million are allocated to the first phase of development.
Category:

Professional Woman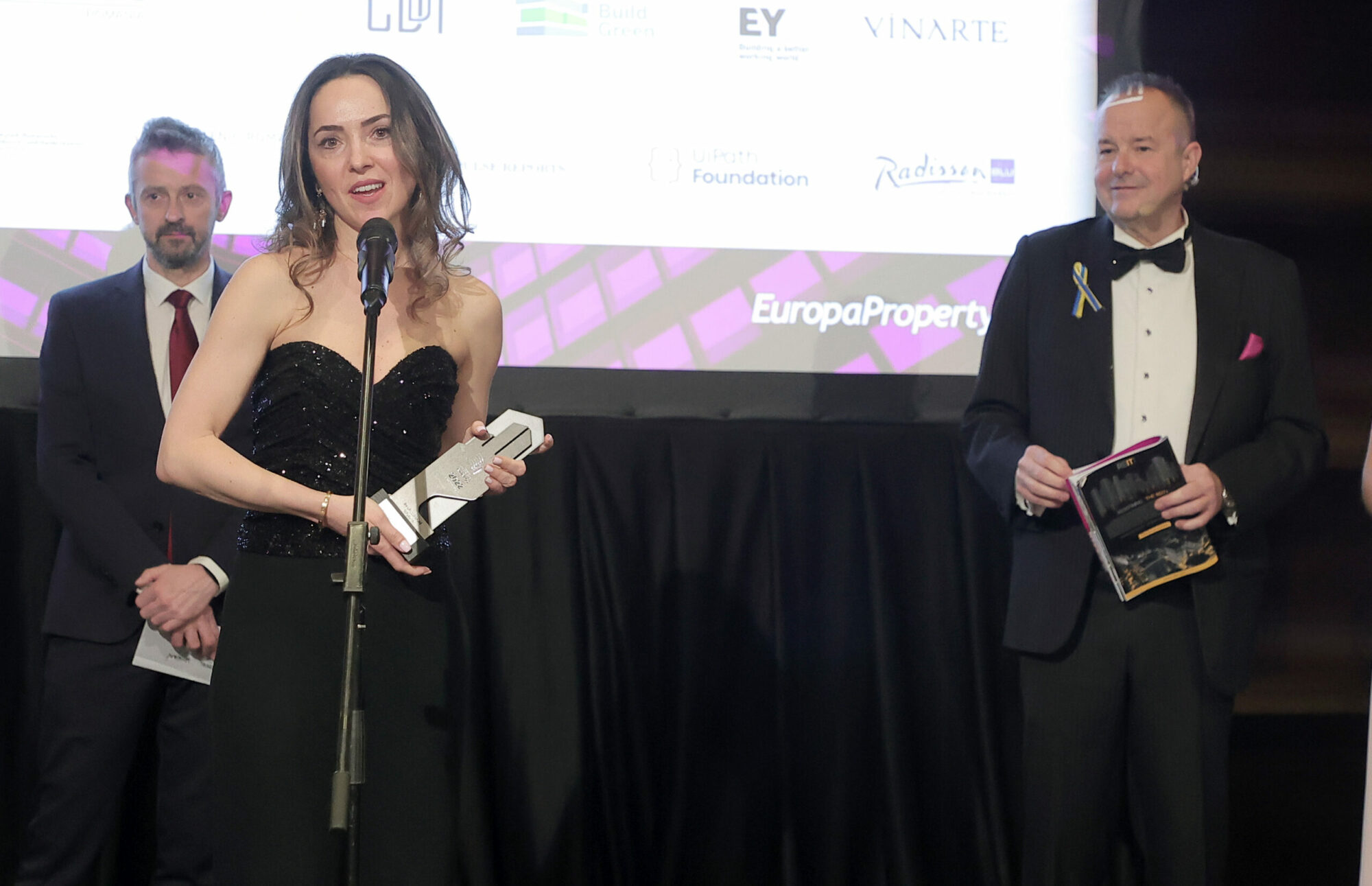 Andreea Paun - Griffes
sponsored by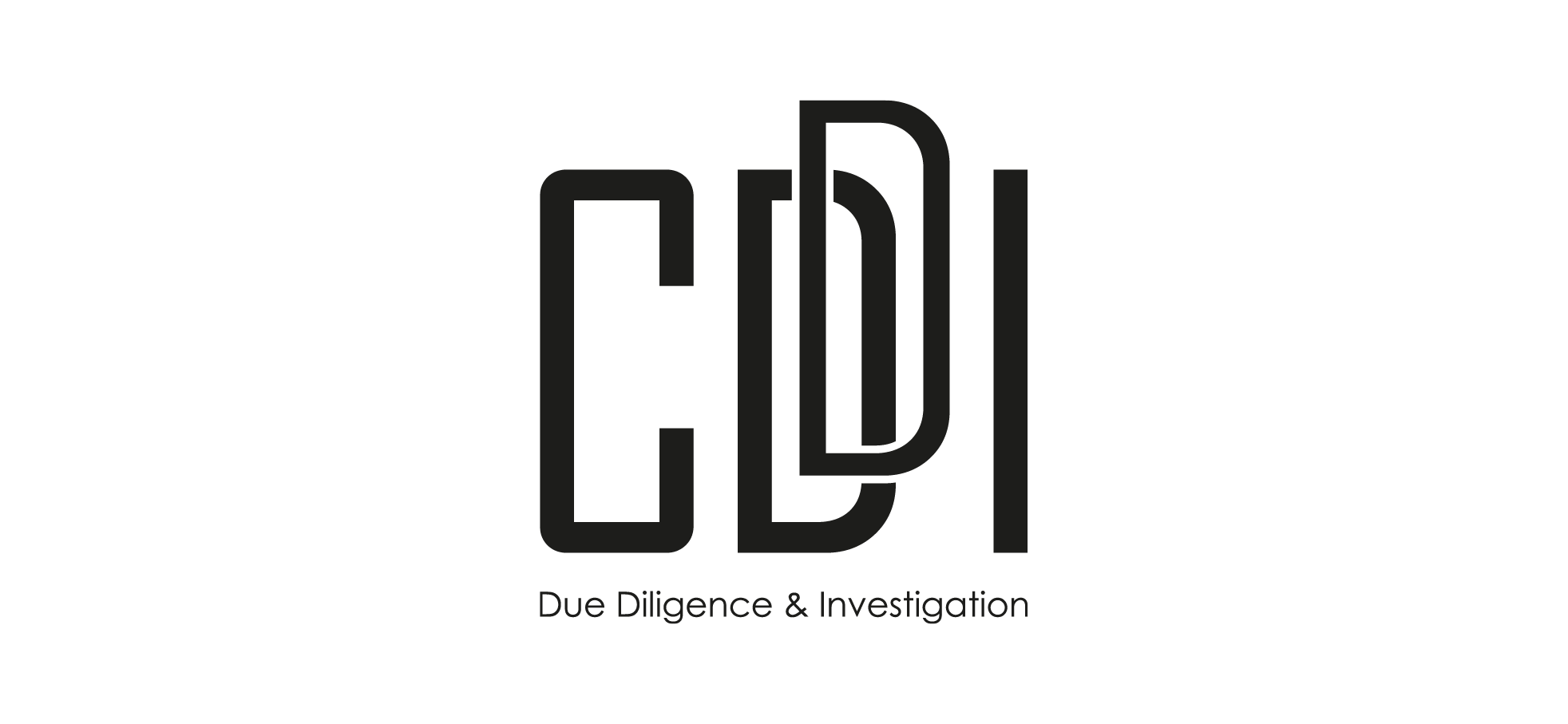 Andreea Păun founded the real estate consultancy company Griffes in 2016 and ever since she held the position of Managing Partner. Griffes is an independent advisory shop focused on the office segment and concluded more than 90 deals to date. In less than 5 years, Griffes topped as one of the most active agencies in the market. Last year, Griffes was the 2nd best office agency in Romania, surpassing renowned global agencies.