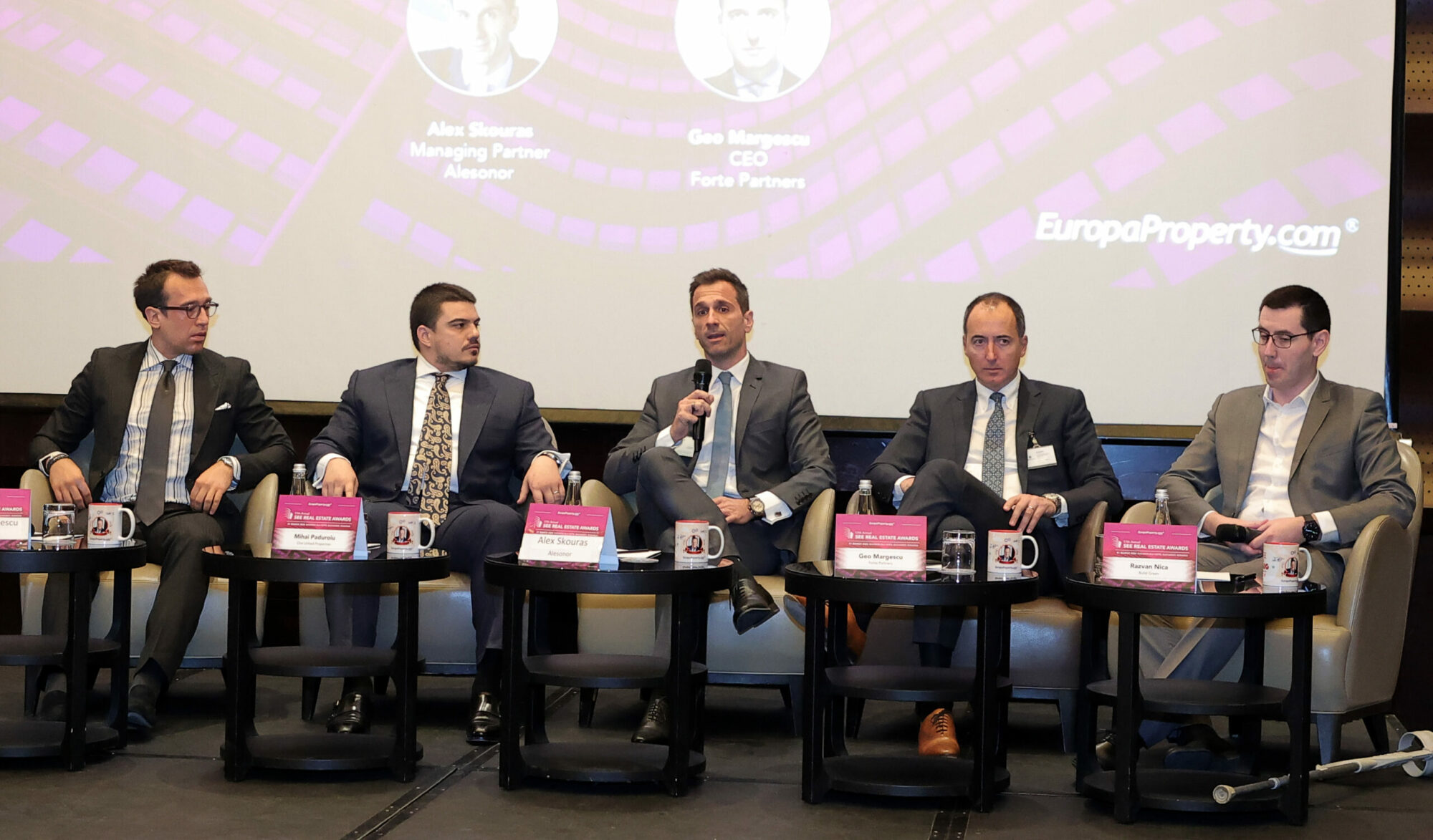 Despite recent geopolitical events, real estate experts at EuropaProperty's CEO Networking Forum, the traditional run-up to the 17th annual SEE Real Estate Awards, expect solid, if not spectacular, investment activity for the remainder of the year, as long as the Russia/Ukraine crisis doesn't last too long and doesn't have a long-term impact on the European economy.
Panellists agreed that the office market will continue to be the main focus for investors primarily due to its healthy fundamentals. "Office space demand in Bucharest is fundamentally good," said Mihai Paduroiu, CEO of the Office Division at One United Properties. "However, we are now looking for opportunities outside Romania."
Geo Margescu, CEO at Forte Partners, added: "Presently, the hostilities in Ukraine are having a stronger impact on Central and Southern Eastern European real estate markets than on Western European markets. The conflict is affecting market sentiment. However, the growth of Romania is good. On the downside, high inflation is the biggest concern – eating profits – which is also affecting decisions if and when to exit projects. We try to keep pace with the market by delivering projects every year. The leasing markets are very good, tenants are returning, and typical floor plates are changing."
Bogdan Doicescu, Head of the Real-estate Division, Bog'Art, commented: Construction costs are rising and they will keep growing which will become prohibitive for developers. Good relationships are one solution. ESG is a massive wave that will not stop. It is now a very important subject. Other issues include rising inflation, the energy crisis, and growing fit-out costs, these are the big challenges."
On the residential side of the business, which has seen a surge in new investments and developments, Alex Skouras, Managing Partner at Alesenor, said: "The pandemic accelerated existing trends – in residential people have been moving out of the cities and closer to nature with more space."
Wolfgang Molnar, Executive Director, Erste Group, commented on the retail sector: "People are returning to work and retail shopping. Retail is evolving with more e-commerce. However, people are social and need to integrate. We are seeing an upturn in this sector after the pandemic. Shopping centre operators are reporting that 2022 figures should be going close to 2019's. However, there is uncertainty. For example, will there be another strain of the coronavirus? Logistics continues to grow and will be the hottest sector for business.
Panellists concluded on where they see the market going? "Activity levels are increasing, demand is there. However, the market is volatile. Be collaborative. A crisis always brings opportunities," they agreed.