 THE SEE REAL ESTATE AWARDS & CEO NETWORKING FORUM
April 18 2024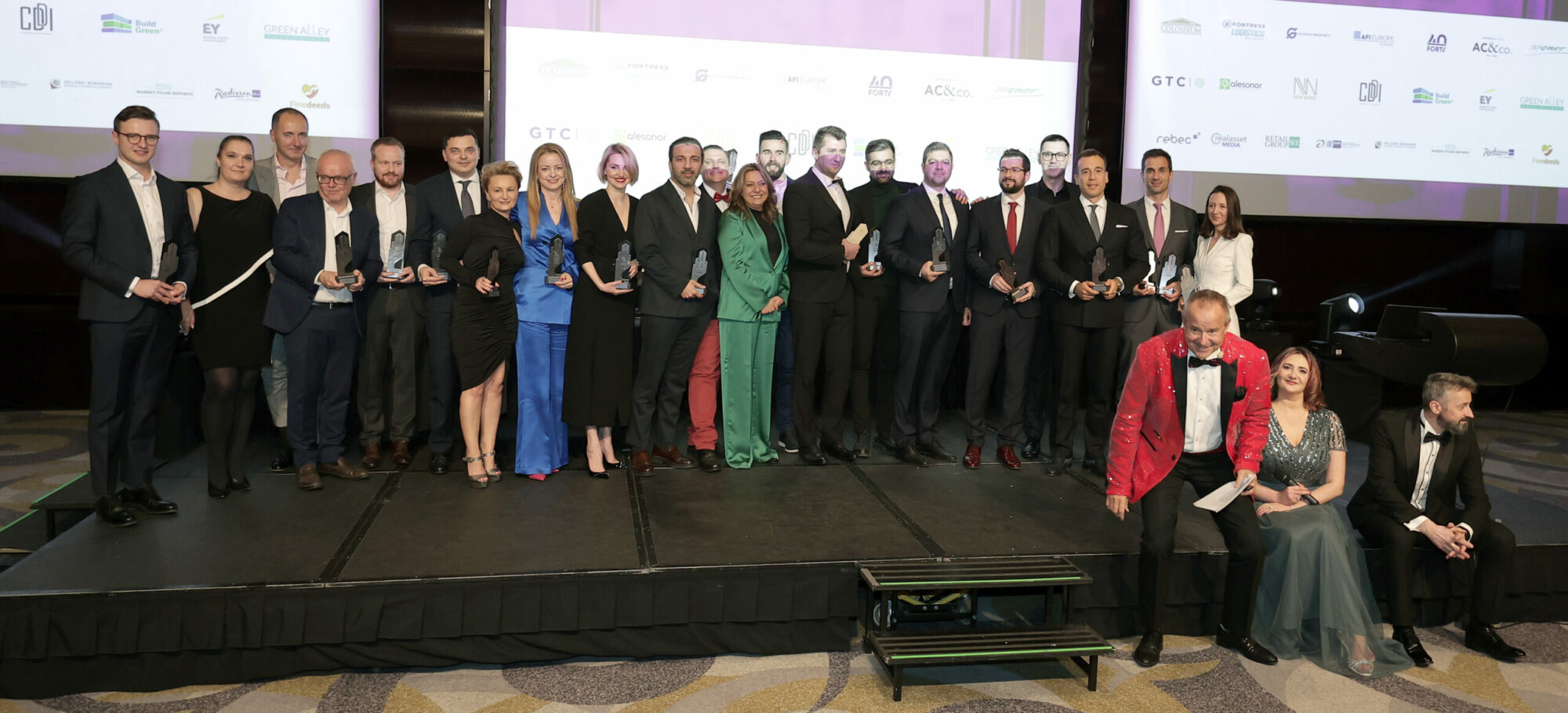 The SEE Real Estate Awards Gala & CEO Networking Forum is the only event of its kind covering the South Eastern European region. The event brings together the most active international and local developers, bankers, investors, lawyers and other CRE professionals operating in the region.
The event opens with the CEO Networking Forum, a series of discussion panels covering all the main topics and relevant issues for today's dynamically evolving SEE real estate sector. The Forum provides an opportunity to hear from some of the region's standout thought leaders, as well as opportunities to discuss and explore the real estate industry's most important developments.
Countries covered: As an acknowledgement of the growing interest in, and significance of, the commercial real estate and related industries in South-eastern Europe, from both a development and investment perspective, the event covers Romania, Bulgaria, Croatia, Slovenia, Serbia, Montenegro, Macedonia, the Republic of Moldova and Albania.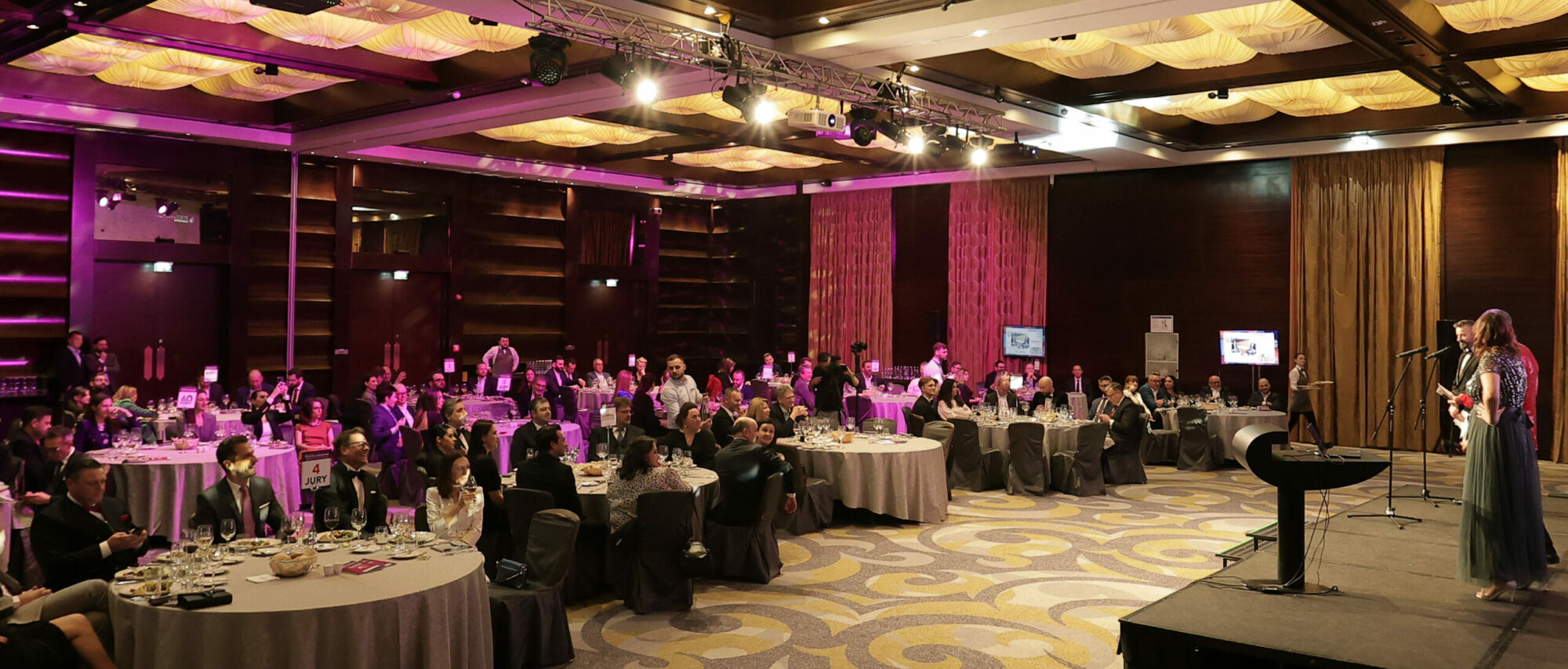 CEO NETWORKING FORUM
Meet the most active investors, developers, bankers, asset managers and CRE professionals active or looking to enter the SEE region. This event is not to be missed with a substantial number of directors – local, regional and international participants attending.
The SEE Real Estate Awards & CEO Networking Forum is dedicated to the evolving investment and development opportunities that are presenting themselves to the market. The event is the only one with a real focus on the investment and development market with awards for top investors, investors/developers, bankers, projects and specialized service firms.
Today commercial real estate is faced with many internal and external challenges so now more than ever the importance of the region as an attractive and safe investment destination is paramount. Before this current crisis investment into SEE was registering substantial increases, and expectations were that investment volumes would reach and exceed previous record volumes, with all of SEE expected to perform strongly. However, while the impact on the real economy has been dramatic, market experts are cautiously optimistic that transaction activity will return to, or perhaps exceed pre-crisis levels.
In terms of asset classes, logistics has been the clear winner so far and offices might see increased demand for more flex options that offer easy adaptations to increases or decreases in space usage, as well as offer diversification of portfolios.
Across all asset classes, a flight to core and quality can be seen with value-add investments being the first to show repricing and discounts. There are also plenty of non-core assets, both existing and planned, which can be a target for more opportunistic players looking for risk-adjusted yields.
As well as plenty of exciting offers representing all property sectors within primary and secondary locations. However, the long-term consequences are still unclear.
Panelists
Craig Smith
Publisher
EuropaProperty
Emma Toma
Head of Office Division
AFI Europe Romania
Emma Toma has over 20 years' experience in Romanian real estate market, mainly on residential and office segments. Emma was appointed as Leasing Manager of Office Division in AFI Europe Romania in 2012, being in charge with the leasing of AFI Park, AFI Tech Park and AFI Park Brasov and then advanced to Head of Office Division. Emma graduated the Academy of Economic Studies, with a diploma in Management.
Razvan Nica
Managing Director
Build Green
Răzvan Nica is a pioneer and promoter of sustainable development in Central and Eastern Europe. He founded BuildGreen in 2010, the first company in Romania to offer advisory services for green building and certification.
BuildGreen is today the leading consultant in the design, development and certification of sustainable buildings in Romania, also one of the leading sustainable development experts in the CEE region. The company stands out with the largest number of properties certified according to the LEED, BREEAM, WELL and EDGE schemes – over 200 real estate projects across 17 countries, from office buildings, shopping centers, logistics parks or industrial factories, to residential and public properties – totaling over 5 million m2 and a €8 billion investment.
Răzvan was appointed in 2019 by BRE as the first BREEAM International Quality Auditor outside the UK, a position from which he supervises the BREEAM certification process for projects around the Globe.
Also in 2019, BuildGreen opened its first headquarter in Prague, after joining forces with green gain, a reputed BREEAM consultant in the Czech Republic. BuildGreen thus became one of the largest and most experienced certification consultants in Central and Eastern Europe (CEE).
Alex Skouras
Managing Partner Alesonor
Alesonor real estate development
Alex Skouras is the founding member and Managing Partner of Alesonor, a real estate
development company specializing in residential projects that bring together high end design,
comfort, luxury and nature, taking an active part in promoting green real estate projects in
Romania.
Alesonor has been the pioneer company which developed the first green, energy efficient
residential complex in Romania, Amber Gardens.
Following the successful sales of Amber Gardens, Alesonor has started at the beginning of
this year the development of a major project in northern Bucharest, Amber Forest – the first
green suburb area in Romania, an investment estimated at approx. 110 million euros. The
project will feature over 500 green villas and 200 green apartments, which will benefit from a
complete, high-quality infrastructure and the proximity of a dedicated area for the family –
school, kindergarten and afterschool, co-working spaces with conference rooms, dedicated
areas for recreation, sports, spa, restaurants and shopping, as well as direct access to the
Baneasa Forest, the largest forest around Bucharest.
Since 2003, Alex Skouras has been coordinating the company's financial planning and was
involved in setting the company's strategy. Alex Skouras participated in the coordination of
the Alesonor's real estate projects in Romania: Amber Gardens, the first the first large scale
residential project in Romania that integrates bioclimatic designs and follows the passive
house standard, Almond Tree Residence, Clover Residence, Magnolia Residence, IVY
Office Residence.
Alex Skouras is also a founding member and Managing Partner of Wellness Solutions,
exclusive distributor of Kettler, SKLZ and Bodytone fitness brands in Romania. Alex Skouras
has also set up a new TECHFIT fitness brand, distributed across Europe. Alex Skouras
coordinates strategic and financial planning and participates in the development of the
group's business.
Alex Skouras has a broad experience in real estate development, retail and renewable
energy. Alex Skouras is a Bachelor of Management and at the same time holds a master's
degree at the London School of Economics and Political Science.
About Alesonor, the developer of the Amber Gardens project and the Amber Forest
suburb
For over 18 years, Alesonor has been investing in successful real estate projects, including
commercial and industrial projects, with the main objective of developing luxury residential
projects and, at the same time, environmentally responsible, combining passion for design,
quality and nature.
Alesonor has successfully developed the following residential projects in Bucharest: Clover
Residence, Magnolia Residence, Ivy Office Residence, Almond Tree Residence, Amber
Gardens.
Amber Gardens is the first residential complex in Romania with luxury green villas, which are
following the principles of bioclimatic design and apply the highest energy standards in the
world. Amber Gardens complex has positioned Alesonor as the most important residential
villa developer in Romania, and, at the same time, as a promoter of green, energy efficient
buildings.
Alesonor has a complete internal team of architects, engineers, builders, project managers,
financial experts, market analysts, sales, marketing and PR specialists, involved for over
three years in the design of the first green suburb in Romania.
Hubert Abt
Founder and CEO
workcloud24
Luciana Giurea
General Manager
AFI PLOIESTI
Luciana Giurea joined AFI Europe in 2014, as part of the Leasing Department. In 2017 she became Leasing Manager of AFI Malls Division Romania, dealing with the process of leasing for AFI Cotroceni, AFI Ploiesti and AFI Brasov. In May 2019, she was appointed General Manager of AFI Ploiesti. Luciana has a Law Degree, has previously worked as a journalist and is fluent in English and Spanish.
Gijs Klomp
Business Development Manager
WDP
Karolis Adlis
Executive Director, Investments
W. P. Carey & Co. Limited
Event Schedule - 2024
April 5th
"The art of sustainable performance"
ESG Compliance in Real Estate
Presented by Hubert Abt, Founder and CEO of workcloud24
Office and Residential Development and Investment Panel
What are the latest investment trends and development expectations? Which locations and asset classes do you expect to see the most robust activity? How resilient are the office markets? Will secondary cities continue to grow in importance? What is the mid-to-long-term outlook for the region's residential markets? Can we hope for a strong rebound in H2 2024? Which investors are looking to invest? Where are the opportunities? Where is the value? How liquid are these markets? What are the main risks? What are the challenges facing developers, investors and owners concerning sustainability and ESG issues?
Emma Toma
AFI Europe Romania
Craig Smith - moderator
EuropaProperty
A chance to connect with other attendees, panellists, jury members and sponsors.
Retail and Logistics Development and Investment Panel
The accelerated retail evolution is bolstering the demand for well-located retail space. Logistics real estate is also benefitting from this accelerated transition into e-commerce. With increased interest from both investors and developers, these sectors are expected to gain even more importance in the years to come. How will e-fulfilment supply chains keep pace with the continued double-digit online sales growth? With the ever-changing e-commerce and infrastructure needs what is on the horizon for industrial development, fulfilment and logistics needs? How are developers and retailers reacting to the changing outlook and market dynamics? What synergies are forming between the omnichannel and traditional retail format? What are the major ESG challenges and transformations?
Karolis Adlis
W. P. Carey & Co. Limited
Luciana Giurea
AFI PLOIESTI
Craig Smith - moderator
EuropaProperty
Buffet Lunch & Networking
A chance to connect with other attendees, panellists, jury members and sponsors.
19th annual SEE Real Estate Awards Gala
Live from the Radisson BLU hotel in Bucharest, our state-of-the-art gala night ceremony will push the boundaries of awards gala celebrations to bring participants a cutting-edge experience like no other.
LATE NIGHT NETWORKING AND ENTERTAINMENT
"After Party" best and last chance for networking with all attendees. Celebrate with the sponsors, award winners, and short-listed companies late into the night.
JURY
Dieter Knittel
Head of CEE Real Estate Finance International
Deutsche Pfandbriefbank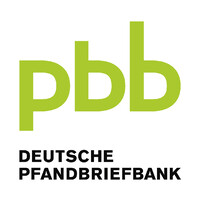 Dieter Knittel is Head of International Real Estate Finance for Central and Eastern Europe at pbb Deutsche Pfandbriefbank. Dieter is responsible for the bank's lending portfolio in the region. The regional focus is on Poland, Czech Republic, Slovakia, Hungary and Romania. Dieter has been active in the CEE market for more than twenty years, including five years based in Warsaw as Head of Credit and Senior Risk Management.
Claudiu Bisnel
Founder
Brisk Group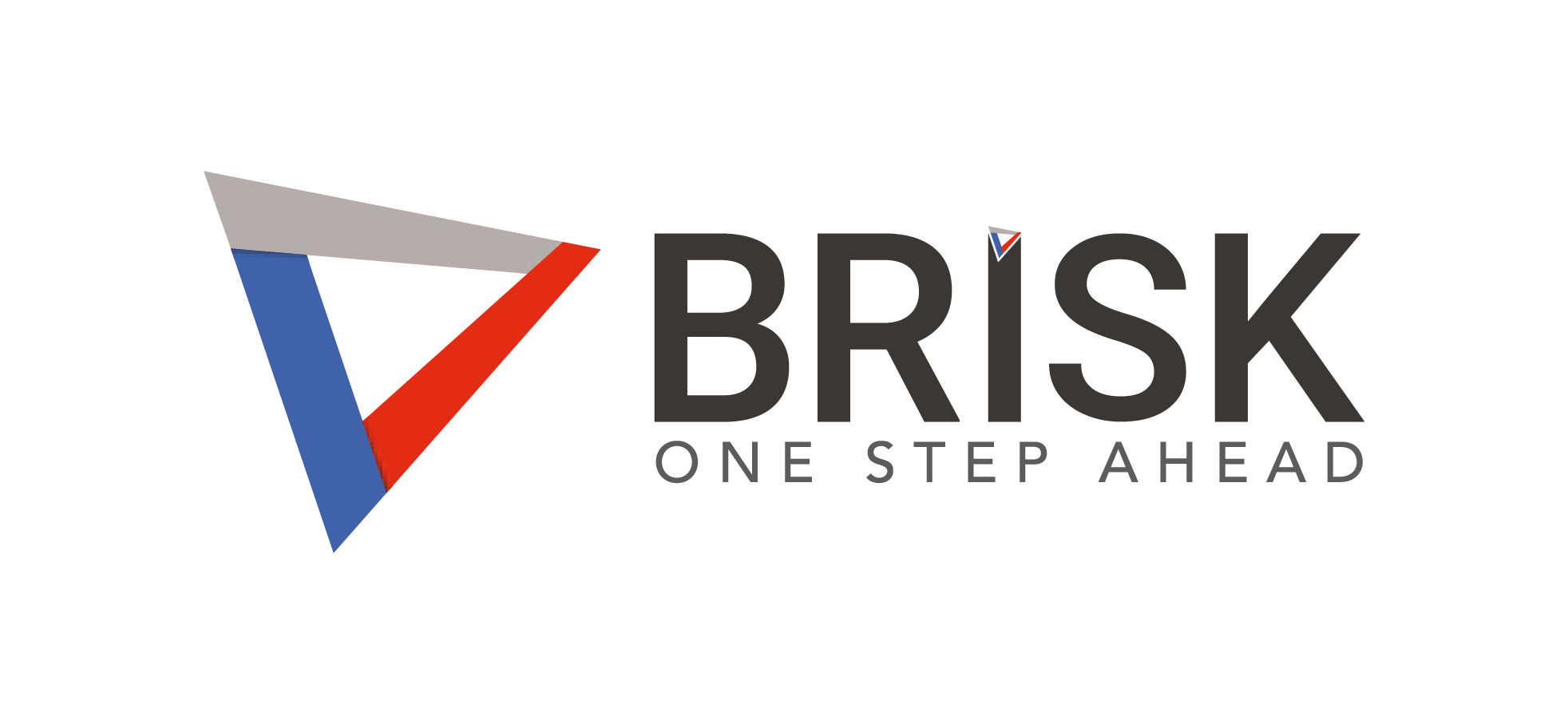 Claudiu is the Founder of Brisk Group and has over 15 years of experience in delivering projects in the construction industry.
Claudiu is a project manager with well-established knowledge in the construction industry. Throughout his career, he has been involved in different projects in the residential, retail, office, industrial, infrastructure and transportation and pharmaceutical sectors, across Europe, Middle East, Africa and Asia.
Claudiu is quality driven and committed to deliver beyond client expectations, being focused on enhancement of service quality. He strongly believes in the power of the team and in the fact that to be successful, one should possess a proactive and problem-solving attitude having an adaptable approach to work with different cultures.
Claudiu has a degree in MSc Management in Construction at Kingston University
He is passionate about travelling and meeting people from different cultures
Doron Klein
CEO - Romania & Czech Republic
AFI Europe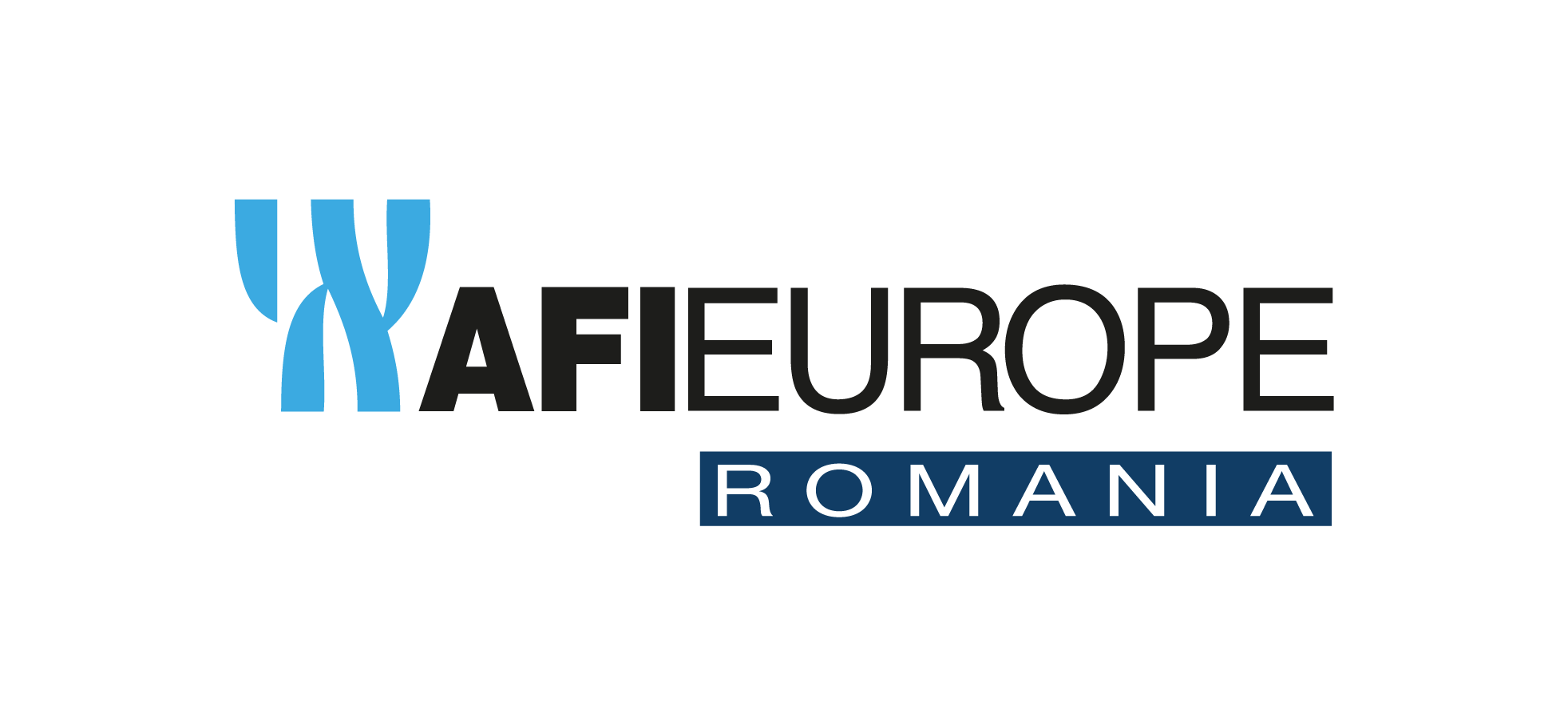 Originally from Israel, Doron Klein has more than 18 years' experience operating in Central and Eastern European real estate markets, having been based in Czech Republic for most of that time. He joined AFI Europe in 2008, and since 2011 he has served, and will continue to serve, as CEO of AFI Europe's operations in the Czech Republic and in Germany. Doron Klein has an MBA degree from the University of New York in Prague, Czech Republic, and is fluent in Hebrew, English and Czech.
David Hay
CEO
ADD Value Management S.R.L.
David Hay is a private investor in income producing assets and the founder and CEO of ADD Value Management SRL (AVM).
AVM provides in-house services for international investors covering portfolio management, financial management, asset management, property management and development management focusing on Romania.
AVM is currently providing asset management services for America House office project in Bucharest CBD which was recently acquired by Morgan Stanley in joint venture with David Hay.
David Hay served previously as the CEO of AFI Europe in Romania, Czech Republic, Germany and Poland for 12 years and holds an LLM from Buckingham University in the U.K..
David Evans
CEO
Optim Project Management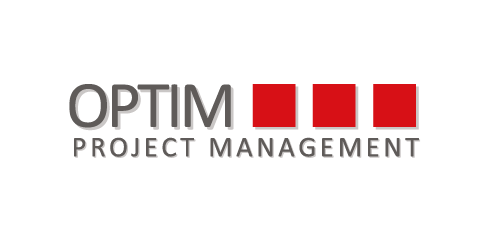 David is a passionate construction engineer, who evolved against the current and made out of Optim Project Management one of the greatest companies in Romania specialized in construction project management and design/engineering fields. To expand the services on the Southeast Europe real estate market, David opened a branch in Bulgaria in 2017, and another one in Serbia in 2020.
Now, Optim PM's portfolio includes the greatest and most significant projects on the local market: from the ParkLake Shopping Center, IKEA Pallady, Hornbach in Oradea and Cluj-Napoca, or from the shopping centres developed by NEPI Rockcastle in Bucharest, Timisoara, Constanta, Galati, Piatra Neamt and Satu Mare, to Oregon Park and J8 Office Park, both developed by Portland Trust, Aviatorilor 8, Arctic Factory in Targoviste, Philip Morris Factory Extension, Continental Factory Extension in Timisoara, Bega Business Center 1 and 2 (Bega Grup), St. Constantin Hospital in Brasov (Ropharma), ISHO Living (Mulberry Development), Hilton Garden Inn Bucharest Airport, Courtyard by Marriott Bucharest Floreasca and WDP Industrial Park Buzau.
Bogdan Doicescu
Head of Real Estate
Bog'Art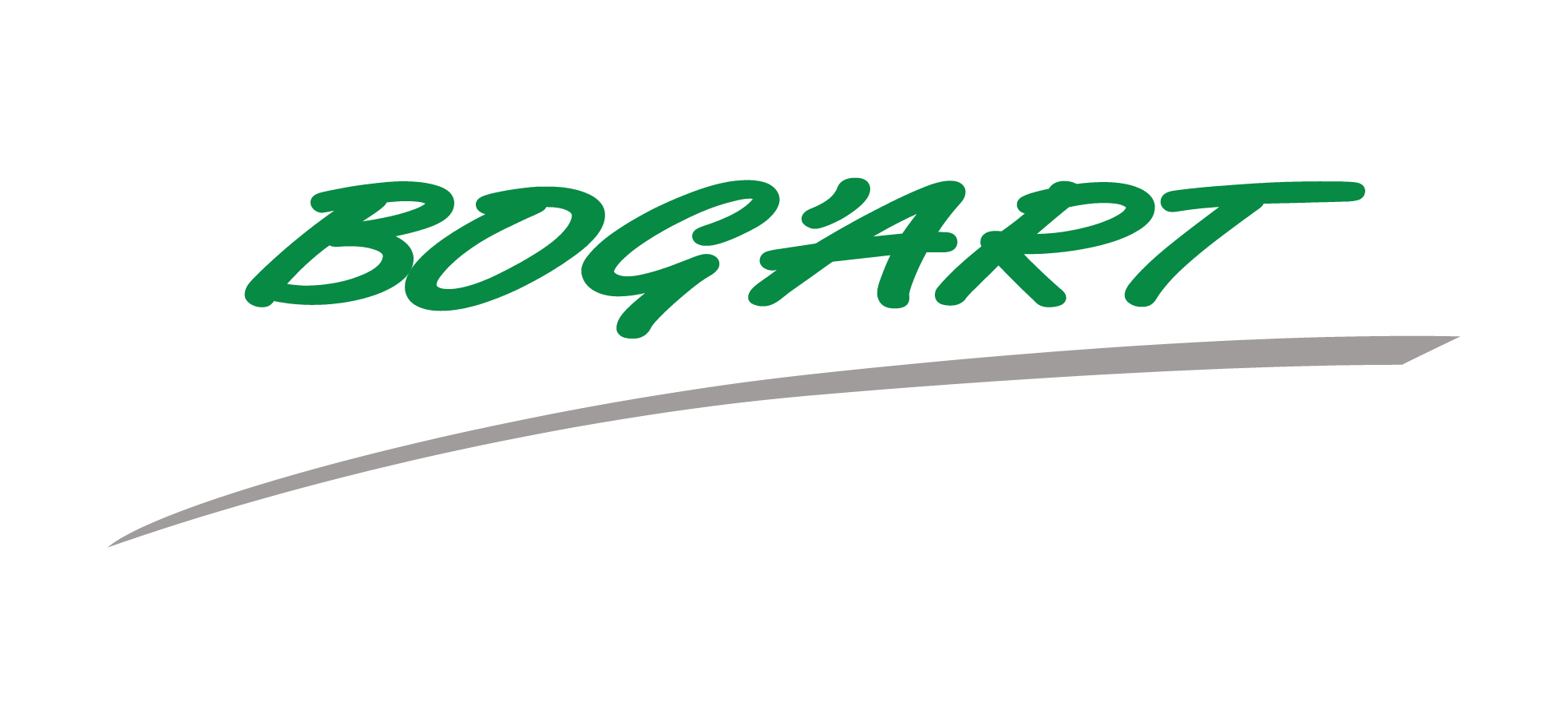 Bogdan Doicescu is head of the real estate division of Bog'Art group and executive board member responsible with integrating the full spectrum Bog'Art building services in business lines such as reinforced steel production, general contracting, turnkey facade systems, building management, project management and real estate development.
Bogdan holds a Bachelor's degree from Columbia University, Masters degree in Real Estate Development from New York University and holds RICS certification. Along with international perspective and accreditation, direct involvement in the family business has given Bogdan lifelong exposure to the construction and real estate sector in Romania, where his mission is to provide next generation leadership of Bog'Art.
Geo Margescu
CEO
Forte Partners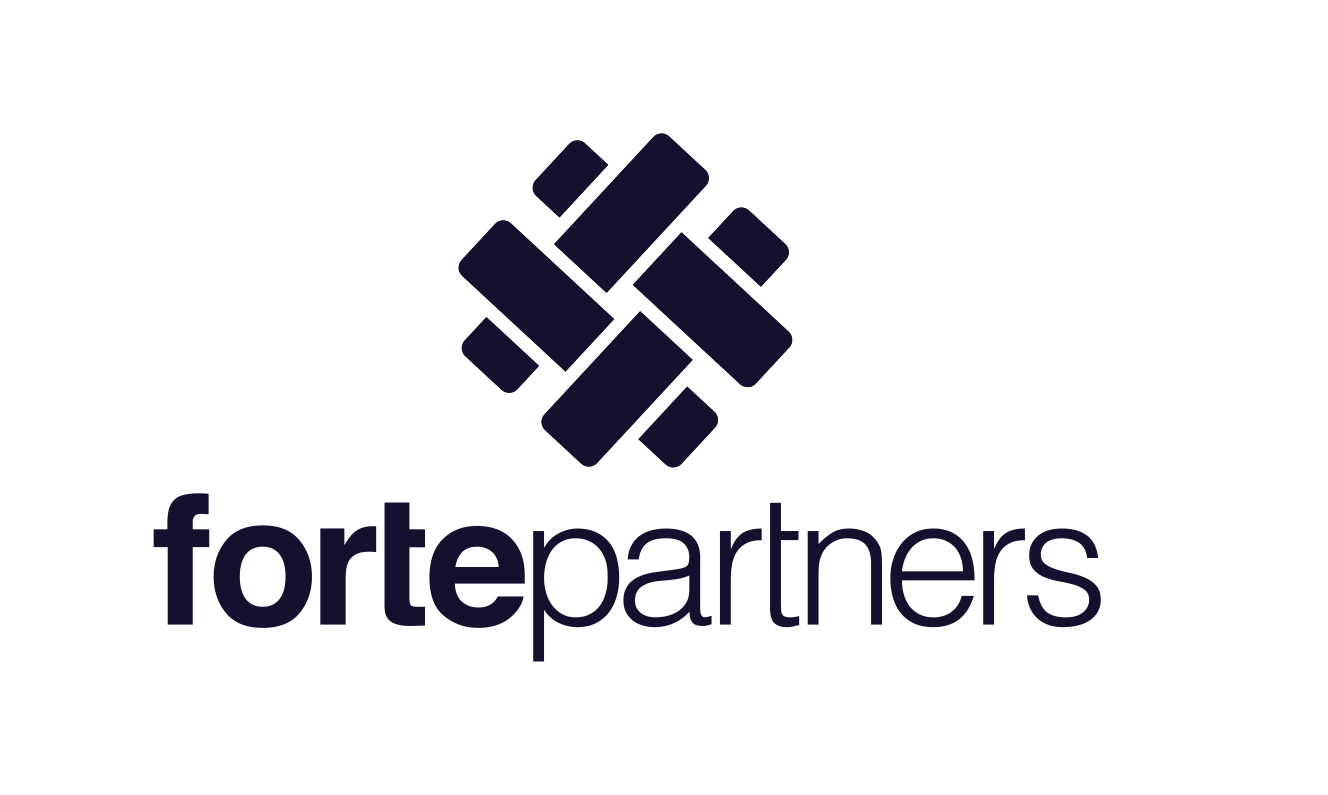 Geo Margescu cofounded, in 2014, Forte Partners, a company with a real estate portfolio of developed projects in Romania worth 200 million euro and of projects in development worth another 200 million euro, both in office and residential segments.
He is CEO of Forte Partners and has a track record of developing landmark real estate projects with over 20 years of experience specializing in development management and construction. Geo has developed several landmark office and residential projects in Romania, which have been recognized and awarded internationally.
Marc Krueger
Project Developer
SIMMO AG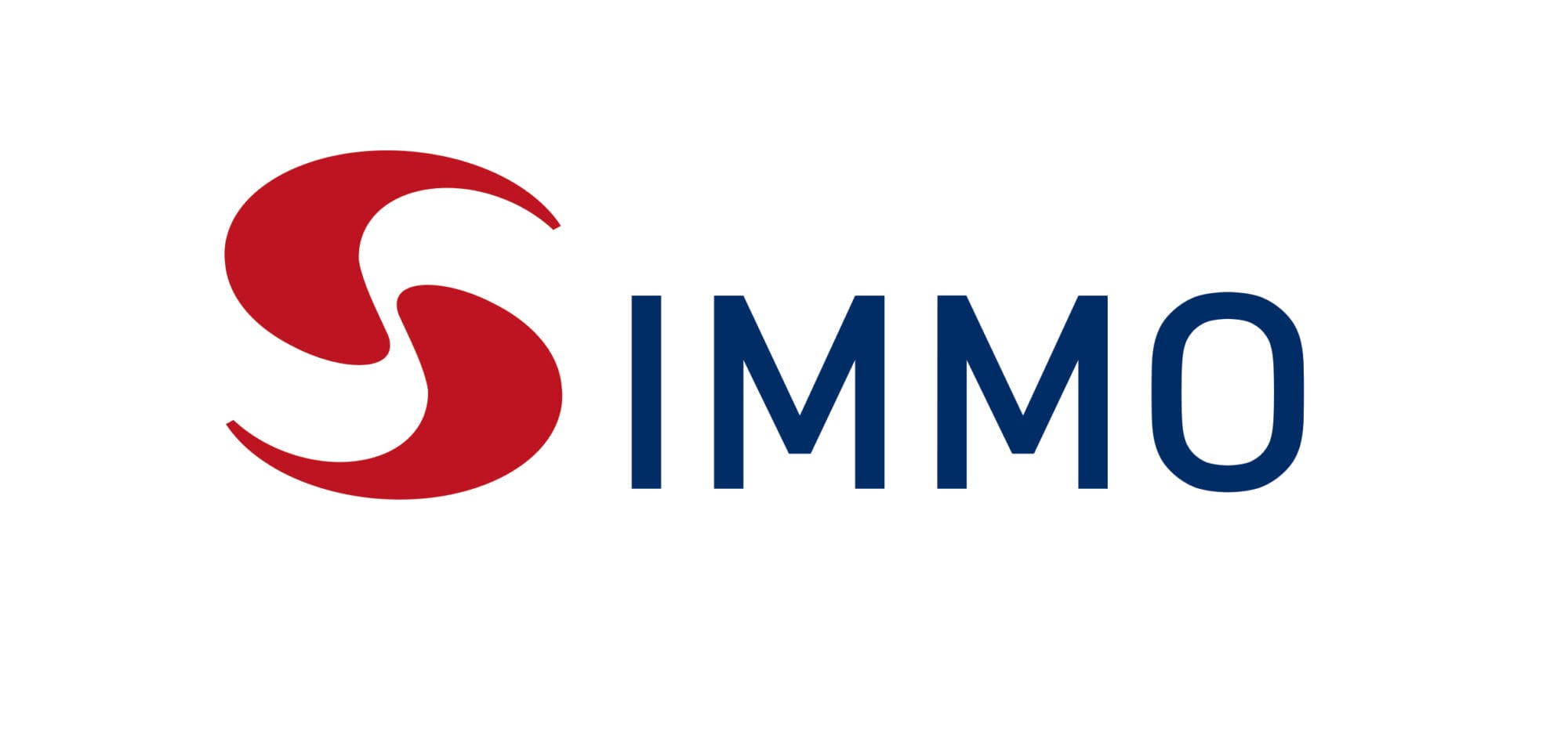 Marc Krueger is a Project Developer with more than twenty years' of professional experience. Since 2006, he is working for S IMMO AG,  a real estate investment company with its head office in Vienna. Since 1987, S IMMO AG has been listed on the Vienna Stock Exchange. S IMMO AG invest exclusively in the European Union with a focus on capital cities in Austria, Germany and CEE. Over 70% of its property portfolio consists of offices, shopping centres and hotels. The remainder comprises residential properties. Marc Krüger is mainly responsible for developments in the CEE region. Currently he is in charge of three developments with approximately 112.000 sqm. In Bucharest he is i.e. responsible for the development of SunPlaza and THE MARK.
Razvan Nica
Managing Director
Build Green

Răzvan Nica is a pioneer and promoter of sustainable development in Central and Eastern Europe. He founded BuildGreen in 2010, the first company in Romania to offer advisory services for green building and certification.
BuildGreen is today the leading consultant in the design, development and certification of sustainable buildings in Romania, also one of the leading sustainable development experts in the CEE region. The company stands out with the largest number of properties certified according to the LEED, BREEAM, WELL and EDGE schemes – over 200 real estate projects across 17 countries, from office buildings, shopping centers, logistics parks or industrial factories, to residential and public properties – totaling over 5 million m2 and a €8 billion investment.
Răzvan was appointed in 2019 by BRE as the first BREEAM International Quality Auditor outside the UK, a position from which he supervises the BREEAM certification process for projects around the Globe.
Also in 2019, BuildGreen opened its first headquarter in Prague, after joining forces with green gain, a reputed BREEAM consultant in the Czech Republic. BuildGreen thus became one of the largest and most experienced certification consultants in Central and Eastern Europe (CEE).
Hubert Abt
CEO/Founder
New Work Office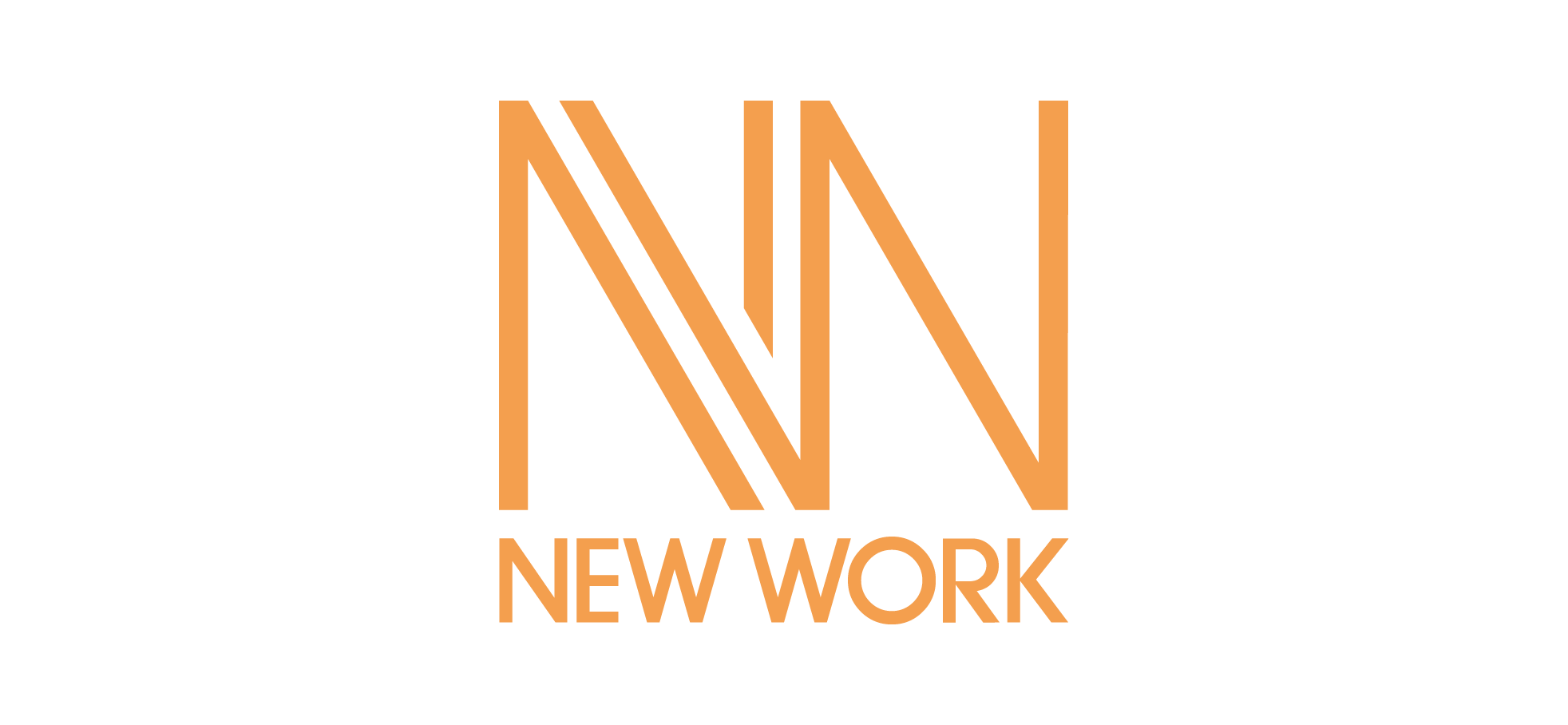 Mihai Paduroiu
CEO Office Division
One United Properties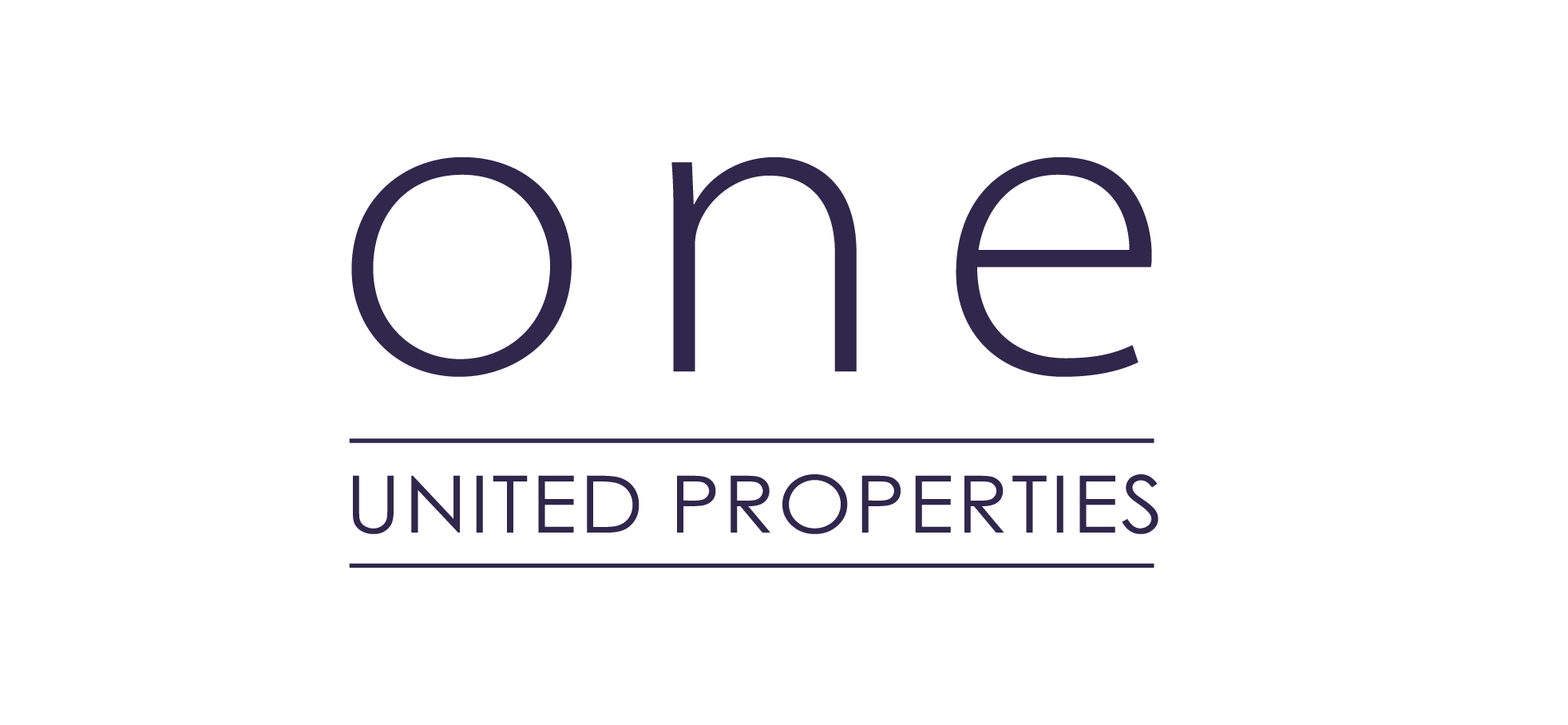 Mihai has a long career in the local real estate market, in some of the largest international consulting companies. During his 14-year activity in real estate, he was involved in numerous relocation processes for both multinational and local companies, trading over 500,000 sqm of offices throughout this period. He started his career as a consultant in the industrial sector and gained substantial insight into real estate transactions, witnessing four extremely different stages of the market: pre, mid and after the 2008 financial crisis and the 2020 pandemic. These demanding times shaped his professional experience.
In 2019 he joined One United Properties as CEO of the Office Division. In his new role, Mihai coordinates the rental of all office projects in the developer's portfolio, as well as strengthening the relationship with tenants, in order to maximize the satisfaction of all occupants from One developments.
Mihai holds a degree in International Economic Relations from the Academy of Economic Studies and is a member of the 2016 RICS (Royal Institution of Chartered Surveyors).
Jan Demeyere
Architect, Co-Founder and Partner
Speedwell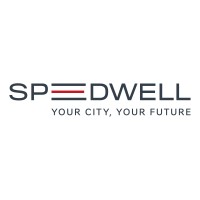 Mr. Jan Demeyere graduated with honours as architect specialised in urban planning in 1991 from Sint Lucas Ghent – Belgium and has over 20 years of experience in the international construction and real estate market, out of which more than 15 years in Romania.
In 2015, Jan joined forces with Didier Balcaen and founded Speedwell Real Estate Development (www.speedwell.be), a company that aims to develop real estate with Passion.
Speedwell has a large portfolio of developments in several cities in Romania: MIRO, THE IVY, TRIAMA Residence, SPACEPLUS and THE MEADOWS in Bucharest, RECORD PARK in Cluj-Napoca, PALTIM in Timișoara and RIVERSIDE City in Râmnicu Vâlcea.
THE IVY is a residential project located on the northern side of Bucharest. It features 800 dwellings, from studios to 2, 3 and 4-room apartments. Close to The Ivy and part of a "work and life meet" concept, Speedwell is developing an office building, MIRO, offering A class office spaces with a BREEAM Excellent rating, WELL certification and various facilities.
Another residential project located in Bucharest, TRIAMA Residence, comprises of 3 buildings with a total of 202 apartments. It includes studios, 2 and 3-room units designed to create comfortable and efficient spaces with generous terraces.
RECORD PARK, Speedwell's mixed use project in Cluj-Napoca, combines 15,000sqm of offices with 236 residential units, a sport club with swimming pool, as well as a restored old industrial building housing co-working spaces and a restaurant.
Following a similar recipe to the one used in Cluj, another mixed-use project is PALTIM in Timișoara. Developed on an old industrial site, PALTIM includes multiple functions, such as residential with 236 premium apartments, office and retail spaces, as well as 2 refurbished old buildings to preserve this location's heritage.
Last year Speedwell also launched its first industrial project, SPACEPLUS, a warehouse offering rentable storage spaces and flexible solutions to SMEs covering a 10.000 sqm surface.
The RIVERSIDE City project  Ramnicu Valcea, will be developed on a 10ha land plot which is currently being sold as allotments to other developers, for a potential of up to 50 houses, 1.100 apartments and retail spaces.
Recently, Speedwell has announced purchasing a 9-hectare land plot transaction in Bucharest, on Calea Grivitei, where they are planning to build a large scale mixed-use regeneration development.
Another recently announced project is THE MEADOWS, a lakeshore residential project located in Bucurestii Noi area. This will be a new concept that includes a mix of townhouses and low-rise apartment buildings, with a focus on sustainability and community.
Mr. Jan Demeyere is involved in every step of the process and works closely with the in-house team of architects making sure that every building is unique, esthetically pleasing, sustainable and designed with the end user's needs in mind.
Although Mr. Demeyere designs as an architect, he thinks as a developer and this can be seen in all his successfully delivered projects.
Gabriela Dragulin
Head of Real Estate Finance
UniCredit Bank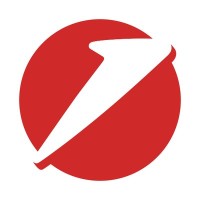 Thomas Mark
President
MK Illumination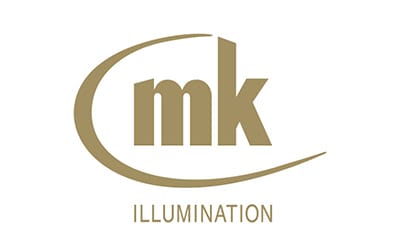 Thomas Mark (51), President of MK Illumination, founded together with his brother Klaus Mark (CEO) the company in 1996 in Tyrol in order to pursue his passion for design of conceptual lighting. Since then, MK Illumination has evolved into an internationally active company with subsidiaries and operations in 47 other countries. Thomas ensures that the design and supply of original and environmentally sensitive creative lighting are at the very core of the company philosophy. . In his current responsibility he is engaged in networking, participates in any relevant European events and manages the company's sales and business development team in the headquarters of MK Illumination.
Osman Cavusoglu
General Manager
AC&CO

Osman Cavusoglu is a member of the Executive Board at BR Magazacılık, International Operations and Sales Director of AC&co. | Altınyıldız Classics and he also holds the General Manager position of AC Fashion Retail Romania. He established his own company HOMEDESIGN Russia in 2007 and carried on until 2011. He has a total of 20+ years professional experience, and he can effectively communicate in English and Russian.
Wolfgang Molnar
Executive Director, Erste Group Commercial Real Estate
Erste Group Bank AG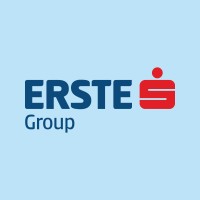 Wolfgang has started his career as technician where he worked for ten years and has been responsible for water treatment plants. Afterwards more than two decades ago he joined Erste Group Bank AG which is heading the Austrian savings bank sector.
Here,  based in Erste`s Viennese Headquarter Wolfgang has gained various experience (retail, restructuring, origination) primarily in the Erste Group Commercial Real Estate Division where he is currently responsible for origination and structuring real estate transactions (office, retail, mixed-use, logistics) in Austria, Central, Eastern and South-Eastern Europe. Erste Group manages a commercial real estate portfolio of more than EUR 14billion with an annual deal flow of more than EUR 2.5 billion, the regional focus including Poland, Czech Republic, Slovakia, Hungary, Romania, Serbia and Croatia.
Nevena Kostic
Director
Retail SEE Group

Nevena Kostic, Director of Retail SEE Group an online publication dedicated to promoting the retail real estate market.
On retailsee.com you can get weekly news about international retail market trends, marketing and technology innovations, retail properties, retailer expansion and much more.
Cornelia Nicolae
Retail Operations Director
Fashion House Group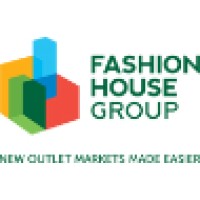 Retail Operations Director of both FASHION HOUSE Outlet Centers in Bucharest, Romania, Cornelia is an experienced retailer within the outlet sector, as both occupier and operator.
In 2020, after a solid career in retailing, Cornelia joined FASHION HOUSE Group to lead the operations of the company in Romania. She is in charge with managing the business services for Militari and Pallady Centers.
FASHION HOUSE Group, is currently one of the leading names in the outlet sector in CEE and an expert in emerging markets. Part of leading real estate expert Liebrecht & wooD Group, the company is responsible currently for the property and operational management of four FASHION HOUSE Outlet Centres in Europe.
Nikolaos Manomendis
CEO
CRECOS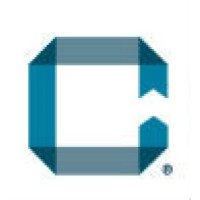 Mr. Nikolaos (Nikos) Manomenidis is a real estate professional with awide range of
experience in the Real Estate Market. First-class analytical, design, and problemsolving skills,dedicated to maintaining high-quality standards, Nikos has leadership
skillsinvolving managing, developing, and motivating teams to achieve
theirobjectives. He started his carrier in 1999 as aResidential Broker and move to
Commercial Real Estate in 2012, and from then heparticipated in several real estate
transactions connected with many small and medium-scalecommercial property
disposition, property management, and valuation projects. Nikos also seeks,
supports, and educates executivesthat want to become responsible professionals in
the real estate market. He is also an active syndicate factor for bettering the social
status andfinancial prospects of all involved parts in the market. He has served in
key executive positions on several companies and international real estate
associations in Europe and the USA during his career. Holding the role of President
at the Central European Real Estate Associations Network, Nikos has served as a
special consultant responsible for the development of real estate markets with
jurisdiction in the countries of Southern Europe. He designed, established, and
coordinated integrated asset management processes and procedures both for
distressed and non-distressed assets.
Margareta Iuliana Tiba
Director, Environmental Social and Positive Impact Financing Division
BRD Groupe Societe Generale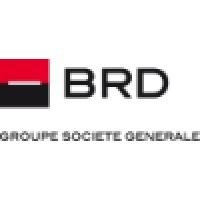 Iuliana coordinates the environmental and social risk assessments and financing with a positive impact, within BRD. She has an extensive experience in the banking field, with 14 years in real estate financing, acquisitions and syndicated transactions.
In her current role participated in the first sustainable finance transactions instrumented for companies with a footprint in Romania, including for real estate sector.
Iuliana is a graduate of the Academy of Economic Studies, of an MBA program at the Open University (UK) and is currently pursuing a Master in Sustainability Leadership at Cambridge Institute for Sustainability Leadership.
Sebastian Lenard
Sales Growth Director - Global
IMS Sensory Media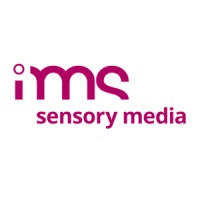 Currently I'm Growth Sales Director Global at IMS SA / Closer Music a leading stock exchange company in its sector of Sensory branding, Instore, Mall and FMCG is our core business where we provide Audio / Aroma Marketing and digital signage to more than 29000 customers in 16 counties across the Globe.
I'm experienced in expansion, retail, franchising, wholesale management, responsible for Real Estate development, Start-up project preparation and execution.
Retail cooperation's previously:
I was engaged in new and local business development as POA at Peeraj Brands International SRL. The holder master franchise licenses of Peeraj include just to name a few, brands like Armani, Swarovski, Boggi Milano and Geox.
General Director of SportsDelite, exclusive partner of Skechers, responsible for mono brand store development on the Polish market.
Leading the expansion of brands from European and Arabian markets such as Poland, Hungary, Czech Republic, Baltic States, Germany, United Kingdom, Italy, Dubai, Bahrain have been on my track to success.
For almost six years I have been in charge of Kazar Group international expansion and B2B. As such I was responsible for the growth of the Group  on its way to reach out across some of the above mentioned regions same time strongly involved in the latest launched diffusion brand Kazar Studio.
My past strong record of leading the expansion and development of Freeport Retail UK in Germany, Rohleder Lumby Ltd. In Slovakia & Estonia, the cooperation with SJ International as Head of Lease for Tom Tailor & Tommy Hilfiger on the European FOC market and diverse one off projects cooperation's with brands as SARAR, Mavi Jeans are rounding up my skills.
Gijs Klomp
Business Development Manager
WDP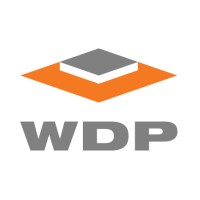 Gijs has almost 20 years of experience in real estate and was involved in investment transactions worth more than EUR 2 billion across Central and Eastern Europe.
As a Dutch citizen, Gijs holds a Master of Science in real estate management obtained at the Eindhoven University of Technology in the Netherlands. His working career started at the research & strategy department of ING Real Estate Investment Management (ING REIM). In 2005 he moved into CEE and held various positions in that region both on the transactional and asset management side with companies such as ING REIM (later acquired by CBRE and becoming CBRE Global Investors), JLL (managing director Romania), Nepi Rockcastle (head of investments), CBRE (head of investment properties), CTP and now WDP.
Personal Status
Married with two children living in Roztoky (CZ)
Hobbies:
Military history, hiking, investing in residential properties
Languages:
Dutch, German, English and Romanian
Quote Gijs:
Motto: "luctor et emergo", in other words one should never give up and one will eventually prevail (same credo as Holland)
Karolis Adlis
Executive Director, Investments
W. P. Carey & Co. Limited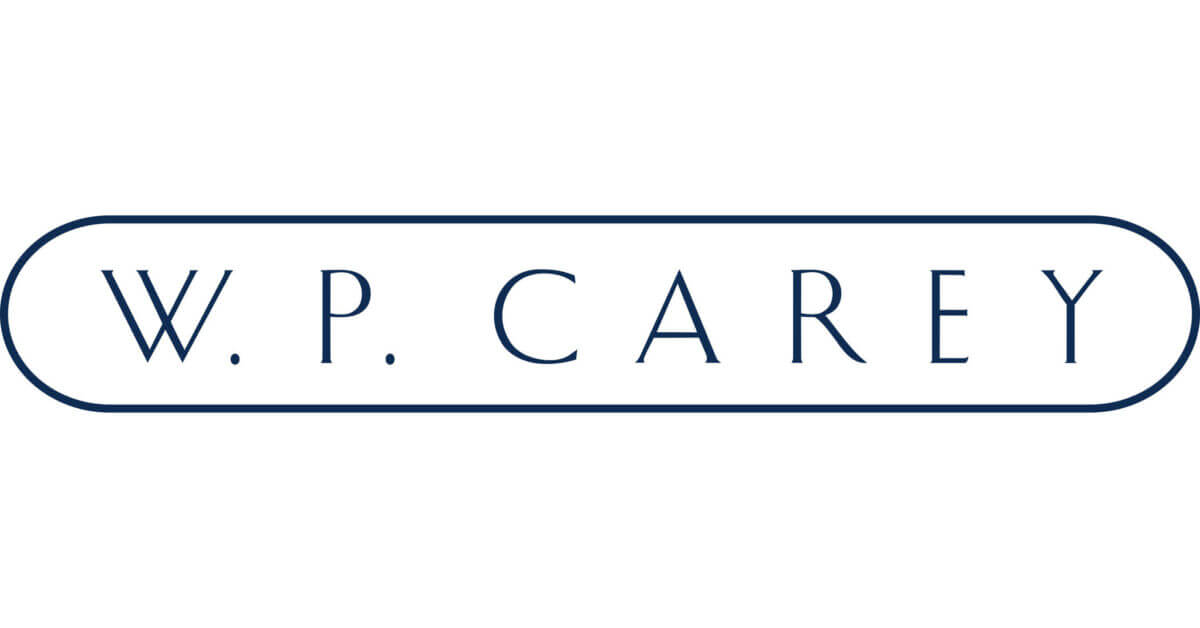 Karolis Adlis joined W. P. Carey's European Investments Team in 2015 and currently serves as Director. Prior to joining the firm, he worked at Jefferies Investment Bank as an Equity Derivatives Trader and prior as a Market Risk Analyst. Previously he also worked as a Credit Analyst at UBS Investment Bank.
Karolis has extensive experience structuring transactions in the Nordic and Central and Eastern European markets. Since joining the firm, he has played an instrumental role in more than €500 million of sale-leaseback, net lease and build-to-suit investments including a complex joint venture acquisition of a multi-jurisdictional mixed-asset property portfolio in Northern Europe.
Tanya Kosseva-Boshova
Managing Partner
Park Lane Developments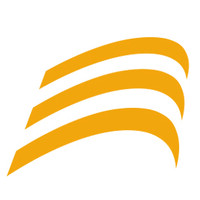 Tanya Kosseva-Boshova has 20 years of experience on the commercial property market in SouthEast Europe.
She is Managing partner of Park Lane Developments Jsc., a leading company that focuses on
commercial property development of high-quality office and light industrial properties. Park Lane
Developments is part of AG Capital – a leading property group in Bulgaria.
In September 2021, Mrs Kosseva-Boshova successfully completed the development, leasing and
sale of Park Lane Office Center – a superb class A office building in Sofia, Bulgaria. Park Lane Office
Center offers 34,800 sqm GBA of modern office space and was sold to SAP Labs Bulgaria. The
project is operational since June, 2021 and is anchored by Allianz Holding on a 10 years lease
triple net lease.
Park Lane Developments is also active on the Romanian property market.
Mrs Kosseva-Boshova acted as partner and managing director of the largest and most successful
property companies in Bulgaria – Colliers International, European Trade Center and Landmark
Property Management.
She is founder and Chair-Person of the Association of Commercial Building Owners in Bulgaria as
well as а board member of the Board of Directors of Bulgarian Business Leaders Forum (BBLF).
Tanya Kosseva-Boshova graduated the American University in Bulgaria with honors with double
major in Applied Economics and Business Administration. She is member of Royal Institute of
Chartered Surveyors (RICS) and recently attended a Real Estate Management Program at Harvard
Business School.
Daniela Terezia Bădulescu
Country Manager
S IMMO ROMANIA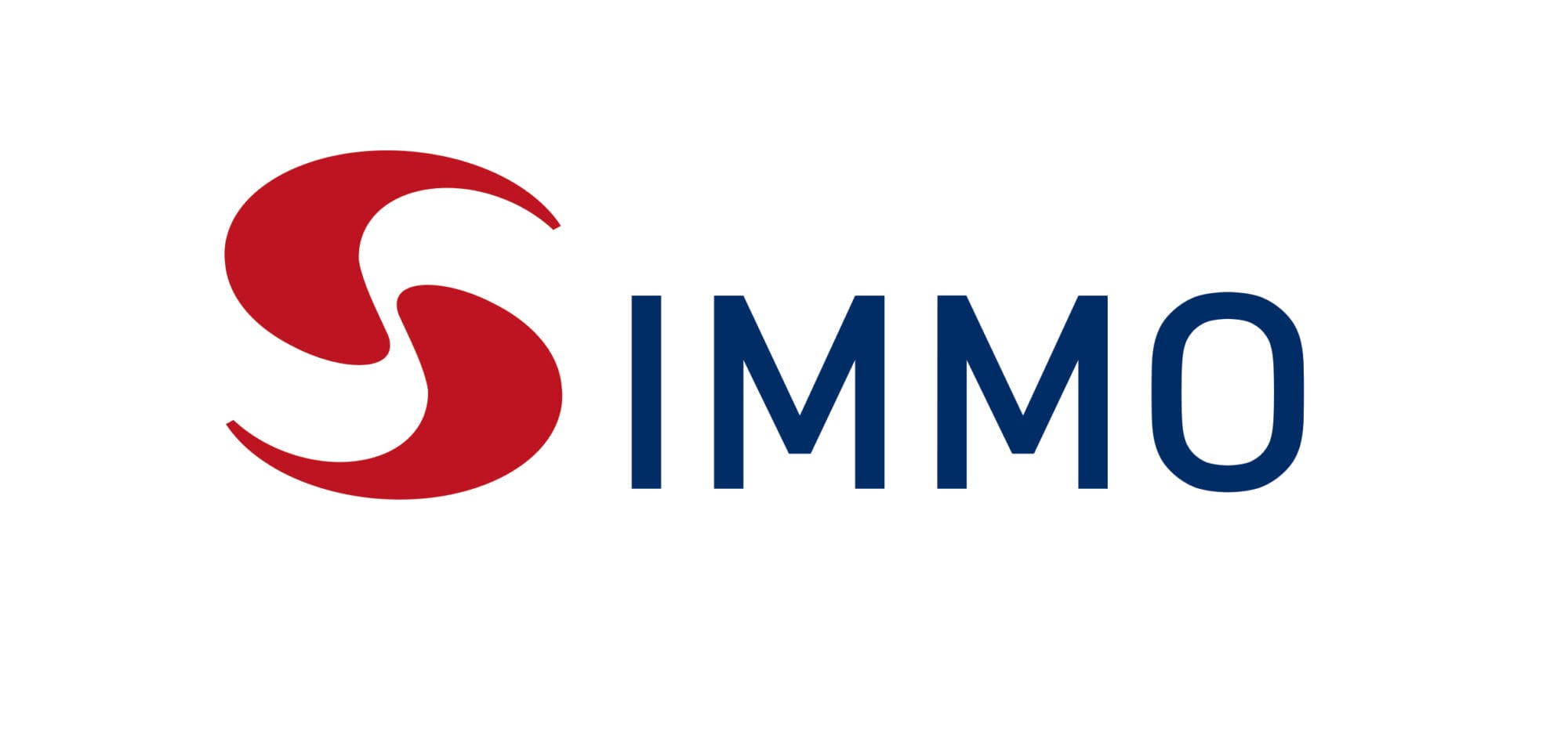 Daniela has been Country Manager of S IMMO in Romania since 2011. She started to work in real estate in 2004 for a Swiss Investment Fund and from 2007 she was a Real Estate Manager at IMMORENT Romania(Erste Bank real estate  investment division), responsible for Romanian S IMMO AG'projects. Daniela holds a Master of Science in Economics of Real Estate Investments from the Bucharest, Academy of Economic Studies and she is a graduate of the Finance and Banking  Faculty of the same institution.
She was part of the S IMMO  Romania team, involved in development, rental and operational activity for Sun Plaza shopping centre, Sun Offices and THE MARK  office building and since 2011 one of the administrators of Romanian entities for Romania SPV' companies.
S IMMO AG entered the Romanian market in 2006 and has been an active investor in Bucharest ever since. The diversified property portfolio in Romania includes the four-star Novotel Hotel, located in the heart of Bucharest, the Sun Plaza Shopping Centre which has succeeded in establishing itself as one of the largest and most important shopping centres of Bucharest,  Sun Offices a 10,000 sqm office area spanning three levels above the shopping centre, THE MARK modern offices in the heart of Bucharest about 25,500 m² of lettable area and the two A- Class buildings Campus 6.2. and Campus 6.3. See Properties – S IMMO Romania (simmoag.ro)
S IMMO AG is a real estate investment company with its head office in Vienna. Since 1987 listed on the Vienna Stock Exchange which invest exclusively in the European Union with a focus on capital cities in Austria, Germany and CEE. Around 70% of our property portfolio consist of commercial properties (offices, shopping centres and hotels). The remaining 30% comprise residential properties. Our aim is to make our company consistently more successful, thus creating value for our shareholders.   See Properties – S IMMO (simmoag.at)
Dimitar Savov
CEO
BLD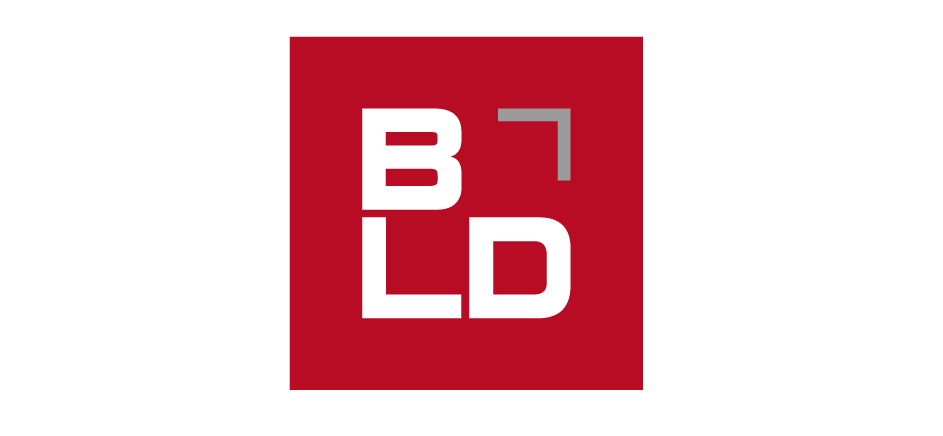 Dimitar Savov, MRICS joined Address in 1999. Mr. Savov's career path went through various executive positions in the group: Finance Manager of Address Real Estate, Chairman of the Board of Directors of Address Invest and since 2006 BLD CEO and Managing Partner and AG Capital Board Member. His primary objective has been to establish and retain BLD as the leading residential development brand in Bulgaria. Mr. Savov holds a Bachelor's Degree in Banking and a Master's Degree in Finance from the University of Economics in Varna. He was also AG Capital's CEO of the year in 2016.
Ovidiu Stana
CEO
CONADI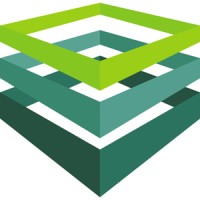 Ovidiu Stana cofounded CONADI in 1997, before graduating the Faculty of Mathematics.
The company has grown and thus becoming one of the very few companies providing integrated real estate services on the Romanian market.
During his 25 years of experience, Ovidiu has gained the trust of numerous local or international investors and has been involved in significant projects.
Adrian Câzu
Development & Retail Manager
BENVENUTI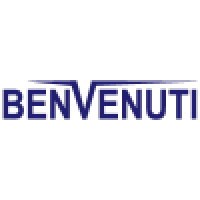 Adrian has 20+ years experience in Romanian retail and especially in the retail of shoes and accessories.
Between 2001 and 2004 he was Area Manager for Leonardo, and since 2004 he has been Development & Retail Manager and one of the shareholders of Benvenuti. Benvenuti currently has 53 stores in Romania, of which 47 under the Benvenuti brand and 6 under the Enzo Bertini brand.
Also, since 2014, Adrian has been a founding member of RoRetail – Romanian Retailers Association.
Adrian graduated from the Technical University of Timisoara, being licensed in mechanical engineering.
Lavinia Ivas
Country Manager
DOUGLAS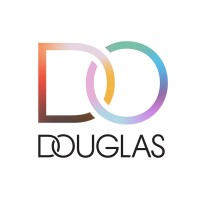 Senior executive with extensive experience in general management, 20+ years' experience in Retail management, with a strong background in beauty and pharma industry
Douglas Country Manager since 2011 up to date, developing Douglas perfumery business in Romania both in Offline and Ecomm
Miniblu Executive Director 2008-2010
Sensiblu (Ad Pharma) 2002-2008 various functions: Chanel Marketing  manager, National Prestige Manager, Regional Sales Manager
Alumni of Executive MBA  Program of Wien University, Wien, Austria & University of Minnesota-Carlson School of Management, Minnesota – Minneapolis, USA, class 2011- 2012.
Licensed in International Business, Academy of Economical Studies Bucharest, Romania 1997
Slave Cosmin
General Manager
Arcadia Apartments Domenii
Nicolae Ciobanu
Managing Partner - Head of Advisory
FORTIM TRUSTED ADVISORS, Alliance Member of BNP PARIBAS REAL ESTATE
Nicolae Ciobanu has an experience of more than 15 years in real estate sector. He joined in November 2018 BNP Paribas Real Estate Romania and was appointed as Senior Consultant at Office Agency Department and in March 2020 he was promoted as Associate Director- Head of Office Agency while currently holds Managing Partner- Head of Advisory position at Fortim Trusted Advisors, the exclusive alliance of BNP Paribas Real Estate.
Nicolae carried out more than 150,000 sqm office leasing transactions for companies such as Harman Kardon, Fortech, UMT Software, Pro Tv, Grohe, The Home, Kruk International, Asseco SEE, Cegeka, Sika and take over for the exclusive leasing mandate for Hexagon Offices from Cluj-Napoca;
He has actively contributed to the growth of the real estate market in Romania by helping international companies develop their business in Romania and maintain a high level of investment for stronger economy and sustainable development.
QUALIFICATIONS:
He holds a Masters Degree (MSc) in Quality Management from Academy Of Economic Study and a Bachelor degree in Commerce from Academy of Economic Study Bucharest. He is member of Real Estate Association and is certified in Quality Management and Quality Assurance at Simtex International.
Yener Önder
Country Manager Romania and Bosnia Herzegovina
Koton Textile Retail SRL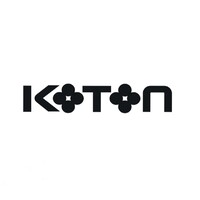 Faik Ilkay Akal
Managing Director / International Retail & Expansion
Suwen Lingerie A.S.
Managing Director at Suwen Lingerie, %51 owned by Private Equity. The company has 150 retail stores in Turkish domestic market, as well as strong E – Commerce, international expansion just started with Amazon USA and MENA, now expansion plans continue with Romania, currently 3 corporate stores are operating, planning to open 3 more stores in 2022. Prior to that he was International Sales and Retail Director at Karaca Group of Companies, Group have 4 different brands such as; Karaca Porcelain, Karaca Home, Emsan and Jumbo, focusing on Houseware and Home Textile, company has 350 retail stores in Turkey and 54 retail stores in international side, as well as very strong E – Commerce serving to EU, MENA and CIS, a position which he has held since March 2014. Prior to this he was the International Retail Director at Adil Isik Group, one of the well-known fashion retailers with ADL brand, a role which he held from March 2011 until March 2014. From July 2005 until September 2010 he was the Category, Business Development and Retail Manager at Goldas, one of the world renowned jewelry designers. From 2003-2006 he was a Sales and Operation Manager at Pitney Powes. With more than 20 years" experience in International Retail across a range of companies, he has gained vast experience of both Turkish and International market.
Alexandru Cosma
SVP - Business Banking
TBI Bank
Alex is Senior Vice President at TBI Bank, leading the Business Banking segment within the Bank. He has 15 years of experience in business banking with extensive expertise in corporate lending, project finance and product management. He dedicated, throughout his career, a special attention to financing the real estate sector in Romania.
Alex has a strong focus on delivering unique customer experience through lean financial product acquisition processes and constant customer support.
Tayfur Aydin
ROMANIA COUNTRY MANAGER
KIGILI GIYIM SAN. TIC. AS.
I am Romania Country Manager of KIGILI since 2020. KIGILI is one of the oldest and biggest retailer of Turkey. KIGILI has around two hundreds stores in Turkey and around 100 sales points in 20 countries. Before KIGILI I was working at AYDINLI GROUP from Turkey. AYDINLI GROUP is one of main licensor of U.S. POLO ASSN, PIERRE CARDIN and CACHAREL. AYDINLI has around 700 stores in Turkey and its neighboring region. At AYDINLI GROUP, I carried out the following duties; Area manager of CACHAREL and PİERRE CARDIN in Turkey in the period of 2007 – 2012, Romania Country Manager of U.S. POLO ASSN. in Romania in the period of 2013 – 2019. I have a total of 20+ years experience of both Turkish and International market.
Andreea Paun
Managing Partner
Griffes
"Ideas are nothing unless executed. Execution is worth millions"
This is the principle which guides Andreea Păun's entire professional experience.
Andreea is a skilled real estate professional with 15 years of experience in consultancy and development services. She founded Griffes in 2016, the first boutique real estate agency in Romania and today one of the top real estate agencies in the country.
Griffes is the largest real estate advisory company with 100% Romanian equity, specialized in commercial transactions, with a focus on the office leasing and sale market, managing mixed projects, commercial and industrial properties.
In 2021, just 5 years after its inception, Griffes officially ranked as the 2nd best performing office agency in Romania, surpassing top international real estate agencies. To date, the company concluded more than 90 transactions – totaling over 75,000 sq.m. – and representation projects with over € 250 mln. investment value currently in progress.
Also in 2021, Andreea marked another major business expansion:
Griffes expanded its activity into 2 new business lines: industrial and land markets
The 1st real estate transaction in Budapest, Hungary, representing also Griffes extension outside Romania
Joint venture with Primavera Development for developing MUSE office building, the 1st office project combining business with arts – Andreea's first project as direct investor
EXPERTISE
Office Leasing | Landlord Representation | Tenant Representation | Set-Up services | Management consultancy | Positioning | Negotiation | Change Management | Sales & Investment
REPRESENTATIVE PROJECTS
Griffes stands out with some of the largest real estate transactions and prominent properties developed in Romania:
The largest office transaction of the year 2021 – Bucharest, Romania – The IT and outsourcing company Wipro Technologies leased 11,000 sq.m. in Globalworth Square
The biggest new entry on the office market in 2021 – Bucharest, Romania – Allyis Technologies chose a 1,500 sq.m. office space in AFI Park to set up its first headquarter in Europe
MUSE office building – the 1st office project combining business with arts – Bucharest, Romania – currently under development
Unirii View Tower exclusive representation – Bucharest, Romania – 85% preleased before inauguration
Record Park mixed-use project exclusive representation – Cluj-Napoca, Romania – 100% preleased before opening
Exclusive representation of the brownfield development Paltim – Timisoara, Romania
NTT Data Romania, Japanese software company, leased 4,000 sq.m. in Unirii View office project – Bucharest, Romania
Consolidation of Porsche technology center – Cluj-Napoca, Romania
The entry in Romania of the American insurance giant Mass Mutual
Doinita Ilie
Head of Leasing
Colosseum Mall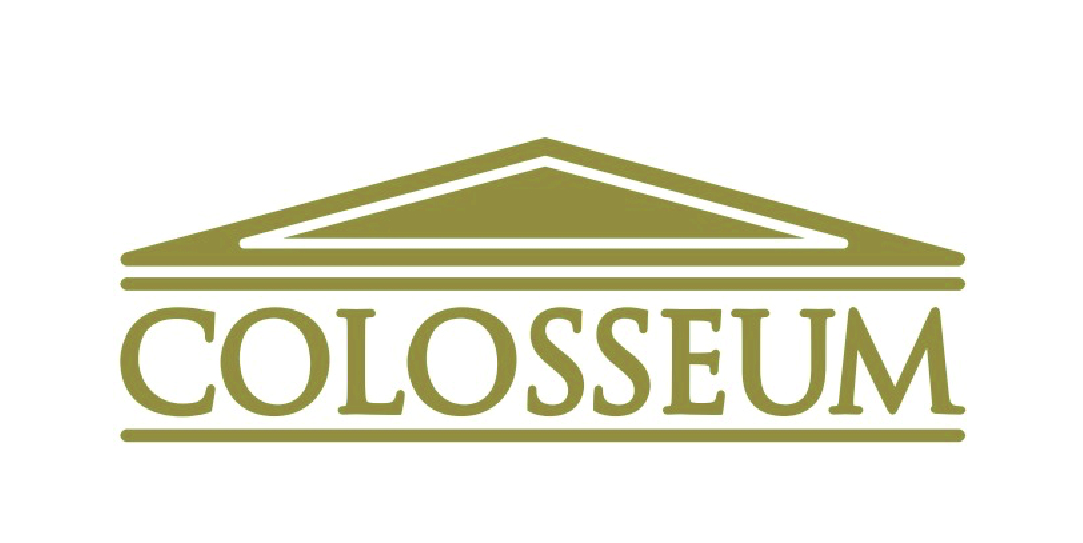 Doinita Ilie MRICS is Head of Leasing at Colosseum Mall Bucharest, the second-largest shopping and leisure destination in Bucharest district 1, where she manages leasing activities and tenant communication.
Doinita Ilie has more than 20 years of activity in the real estate industry, and senior professional expertise in property development planning, property marketing, and leasing. Over the years, Doinita successfully represented major shopping mall owners from the greenfield stage to property leasing.
Previously to Colosseum Mall, Doinita held different management positions in companies such as JLL and Cushman & Wakefield.
Doinita has an EMBA degree from CNAM Paris, a bachelor's degree from Polytechnic University, and she was also graduated from the University of Economics in Bucharest.
Monica Barbu
CEO
Romania Sotheby's International Realty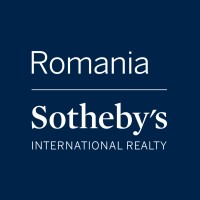 With more than 25 years on the real estate market, Monica Barbu is the CEO of Romania Sotheby's International Realty. Previously, she has been the Partner and Vice President of The Advisers / Knight Frank, and Retail Director of Colliers International. In the current role, Romania Sotheby's International is promoting the heritage properties of the country – castles, palaces, manors, centuries-old villas, as well as artistic and luxury properties, and special ones such as private islands.
Peter Számely
Head of RE Finance CEE
HYPO NOE Landesbank für NÖ und Wien AG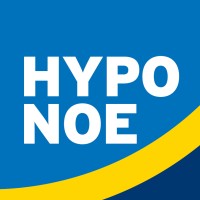 Having graduated in Budapest in 1988, Peter is an economist by background. He also holds an MPhil degree in Land Economy from Cambridge University and a joint MSc degree in Real Estate from the Budapest Technical University and the Nottingham Trent University. He started his career 33 years ago and gained a wealth of experience in the field of property agency, development, valuation and investment & banking with local and international firms such as Price Waterhouse, Kuwait Petroleum, Jones Lang Wootton and Eurohypo. For more than a decade he was responsible for the CEE & SEE Region at HYPO NOE Landesbank für Niederoesterreich und Wien Bank AG, where he has been appointed to Head of Department for Real Estate Finance. This includes further responsibilities for countries such as Austria, Germany and Holland. Peter is an active member of RICS. He served in various positions like Chairman in Hungary or as a board member of RICS Europe and as that of Austria.
Agata Witkowska
Real Estate Manager Eastern Europe
Rituals

Agata has been part of the real estate in Poland and other CEE&SEE countries for over 20 years. She gained experience working for agency JLL leasing Galeria Mokotów among others, several Landlords DT Casino, Apsys, Klepierre and Tenants (Alshaya, Camaieu, Go Sport).
Since January 2020 she's been responsible, as Real Estate Manager CEE, for expansion of Dutch worldwide brand Rituals opening successfully 19 stores within 18 months.
Stefan Tudos
Vice President
Genesis Property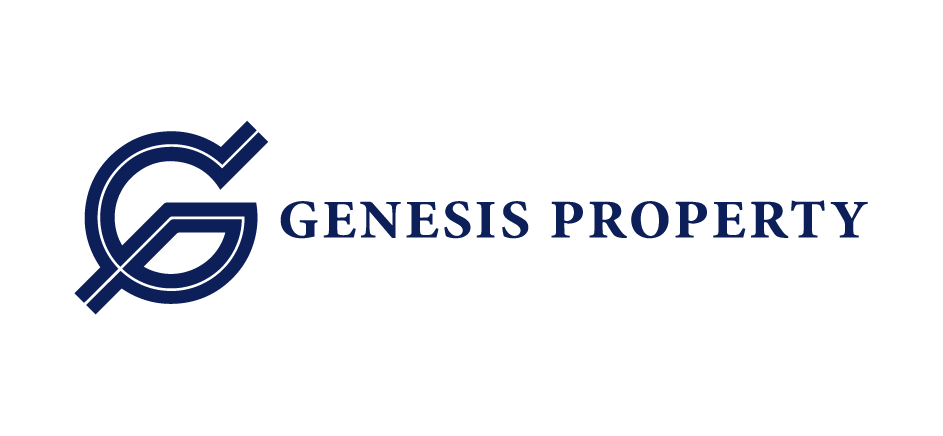 Ștefan Tudos joined Genesis Property in 2008 taking over the role of CFO.
Presently, Ștefan is the Vice President of Genesis Property responsible for maintaining the relationships with financial institutions and client portfolio management.
Ștefan graduated from the Faculty of Finance, Banking and Accountancy and prior to joining Genesis Property, he worked for various multinational companies including ABN AMRO and Citi.
Sorin Ioan Blaga
CEO
Liebrecht & wood Romania
Sorin Ioan Blaga joined Liebrecht & wooD in 2016 with the mission to develop the Group's Romanian headquarters into one of the top players in the local real estate industry. As CEO he oversees the company growth by developing the strategic vision and managing the retail and development operations of Liebrecht & wooD on the Romanian market.
Alex Skouras
Managing Partner
Alesonor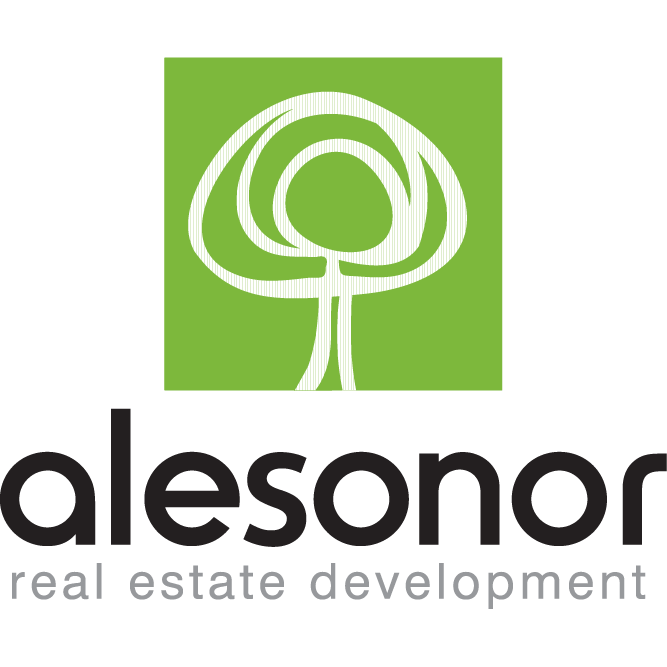 Alex Skouras is one of the Founding Members and the Managing Partner of Alesonor, a real estate development company specializing in residential projects that bring together high end design, comfort, luxury and nature, taking an active part in promoting green real estate projects in Romania.
He holds a bachelor's and master's degree in mechanical engineering from the Technical University in Athens and a second master's degree in management from the London School of Economics and Political Science.
He is attracted by innovation, entrepreneurship and teamwork. Together with his business partners he has been deeply involved in a variety of projects in real estate, technology, retail, renewable energy, telecom and health.
Alesonor's development activity was initiated in Romania 20 years ago and the company earned acclaim for developing Amber Gardens, the first green luxury residential community in Romania. The latest project of Alesonor is Amber Forest, the first green suburb near Bucharest following an investment of €110 million. Amber Forest is a mix-use project featuring almost 500 green villas, over 200 green apartments, a 5-hectare park and numerous sport, leisure, educational and work facilities. The suburb will be developed on a land plot of 31 ha having a land coverage area of just 15%.
Since 2003, Alex has been coordinating the operations and expansion  of the company overseeing the development of all its real estate projects in Romania. He is a Founding Member of Epower, a renewable energy developer, IQBOX and Cosmos Mobile, companies active in the telecom industry and of Wellness Solutions, a company distributing sports and fitness brands.
Paul W. Hallam
Managing Partner
Galleon Capital Management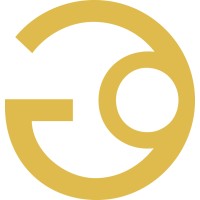 Along with Dr. Manfred Wiltschnigg and Marco Kohla, Paul Hallam is an original founder and Partner of Galleon Capital Management, GmbH (GalCap Europe), an international investment manager and consultancy for all phases of the real estate investment cycle. With a team of 10, GalCap ensures sustainable and profitable asset disposition for international clients. Paul leads asset sourcing, analysis, and asset management, with responsibility over the Central and Eastern European regions.  Paul's background includes more than twenty years with global Fortune-500 Companies and Washington, DC -based real estate developers Keener Squire Properties and the B.F. Saul Company.
Igor Bergmann
Associate Director
Chapman Taylor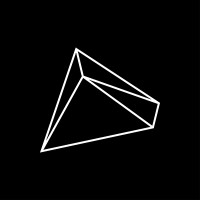 Dr. Angelus Bernreuther
Head of Investor Relationship Management
Kaufland Stiftung & Co. KG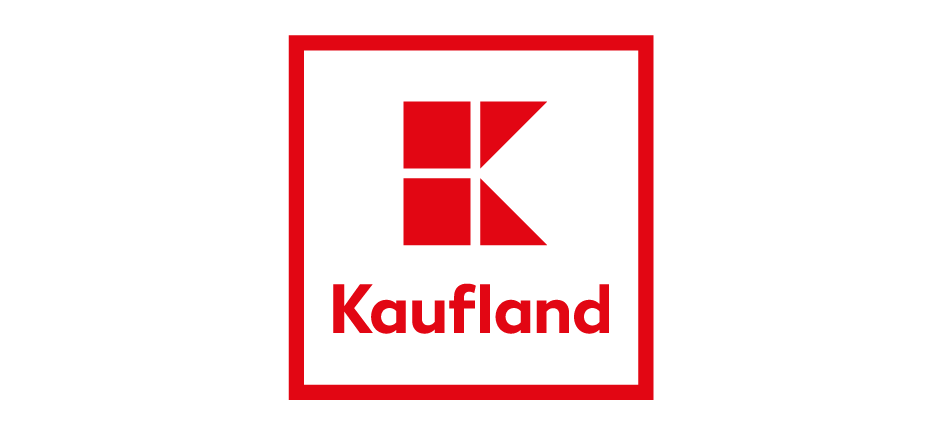 Dr. Angelus Bernreuther is Head of Investor Relationship Management at Kaufland Stiftung & Co. KG. Kaufland is one of the leading international grocery retailers, running more than 1,350 hypermarkets in eight countries. Prior to joining Kaufland he was with BBE Retail Consulting, responsible for the international business development. For more than 20 years he is an experienced consultant, researcher, property and business developer in the retail real estate industry. He holds academic degrees from the University of Bayreuth and EIPOS Dresden. He is a member of numerous organisations, speaker at leading conferences and publishes regularly about trends in the retail business. His philosophy for life: It's all about people, relations and trust.
Lucian Azoitei
CEO
Forty Management SA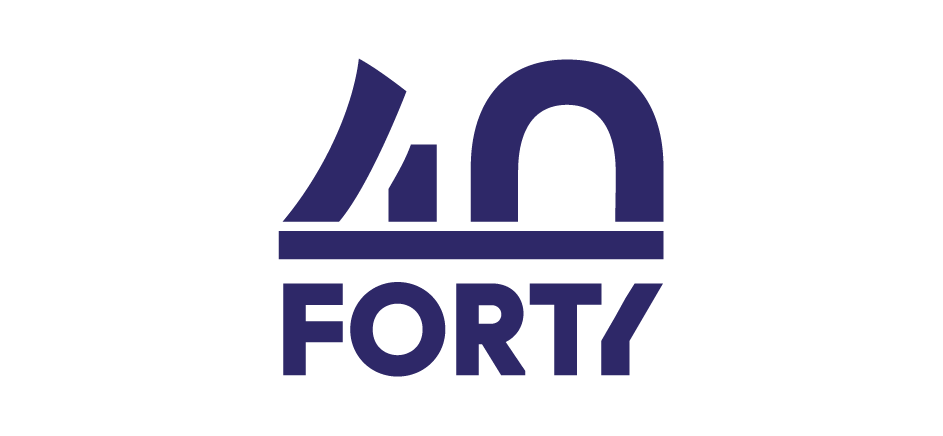 With over 20 years of experience in real estate, Lucian Azoiței, founder and CEO of Forty Management, is one of the most respected executives in Romania. An active player in real estate, Lucian has contributed significantly to the growth of this sector, with Forty Management recognized by the business community as one of the most innovative companies that initiated and promoted the ESG standards in Romania. Sustainability and energy efficiency are at the heart of the company's developments, all the buildings under the Central District brand having superior certifications in this respect.
Forty Management is a member of the Romania Green Building Council (RoGBC), an organization that promotes environmental responsibility and energy efficiency. All Central District's residential developments are certified "Green Homes" by RoBGC, with Central District Viitorului 134 certified as NzEB.
Leveraging its know-how in terms of sustainability and experience in innovative real estate development, Forty Management has begun the works for its next major scale-up green urban reconversion: Central District Lagoon City, which involves an investment of over 120 million EUR. The project will implement for the first time in Central and Eastern Europe a large artificial lagoon of over 10.000 sqm and 5.000 sqm of white sandy beaches, which practically brings the sea into the city. Lagoon City will also include a 5* hotel with 323 rooms, 401 apartments for rent, commercial and residential areas, restaurants and other amenities. Lagoon City will be the first large-scale mixed-use development to meet the self-sustainability standard and a scalable project to be developed as well in Budapest, Warsaw and Prague.
With a law degree and an MBA, Lucian Azoiței is passionate about basketball and travel, interacting with new people and cultures, which inspire him to increase the quality of life in the real estate projects he designs. Lucian also manages the activity of the Azoitei Foundation for Young Romanian Musicians, together with his brother, the famous Romanian violinist Remus Azoitei.
Stamatis Sapkas
CFO
Globalworth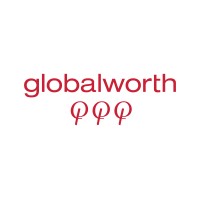 Stamatis Sapkas is the CFO of Globalworth and has more than 20 years of experience in real estate advisory, finance and investment. He joined the Group in 2013 and prior to Globalworth, Stamatis was a member of Citigroup's Real Estate and Lodging investment banking team based in London, and previously EFG Eurobank Ergasias, having started his career at Eurobank Properties in Athens, Greece. His experience includes transactions in M&A, Equity Offerings, Debt Financings and NPL in the Real Estate and Lodging sectors and has worked in a number of jurisdictions in Europe, the Middle East and Africa.
He holds a B.Sc. in Management Science with Computing from the University of Kent and an M.Sc. in Banking & International Finance from Bayes Business School.
Stefan Ferdinand Vayna
CEO
Masterbuild
Alina Verdeata
Founder/CEO
Green Alley Real Estate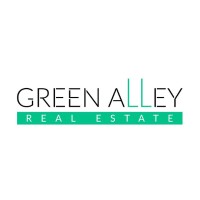 Alina Verdeata, is the founder & CEO of Green Alley Real Estate. Green Alley provides integrated consulting, marketing and sales services to residential developers and investors and integrated brokerage services for premium&highend market. The company has a portfolio of traded real estate worth EUR 400 million and a team of 14 professionals.
Alina is a professional in the real estate market with 19 years of experience in residential sector, former Managing Partner of Coldwell Banker Romania, for 8 years.
Alina distinguished herself by forming strategic partnerships with residential developers with whom she worked on the conceptualization of projects, created marketing and sales strategies; but also through the large volume of successfully completed transactions in the residential market.
An expert in the real estate market, with a unique understanding of the market, at the microtrend level, Alina leads a team of professionals dedicated to the company's goal, that of transforming real estate services in Romania, in all 4 categories of services: sale, purchase, rent&property management  and 360°new development services, all in premium real estate segment.
Alina graduated from the Bucharest Faculty of Economic Studies, is a master's degree graduate in Real Estate Economics and Neurolinguistic Programming and has advanced knowledge of branding, marketing, sales and psychology.
Tickets & Registration
Attending Main Awards Gala only – price per person.
FORUM & ONLINE CEO NETWORKING + THE MAIN AWARDS GALA
Attending the Forum & Online CEO Networking plus the main Awards Gala – price per person.
CORPORATE TABLE PARTNER OF (10) TEN FOR THE GALA
Attending Main Awards Gala with a corporate table of (10) ten
The SEE Real Estate Awards Gala & CEO Networking Forum is the only event of its kind covering the South Eastern European region. The event brings together the most active international and local developers, bankers, investors, lawyers and other professionals operating in the region.
We have invested a lot of time and expertise in creating a product that sets new standards. This event will be a feat of new technology and promises to deliver all of the key aspects we've build for the past 20 years.
EuropaProperty has fast become the Number 1 Producer of business events in Europe, connecting people and companies despite the disruption, facilitating deals and helping business get done.
Good luck to all of the nominees!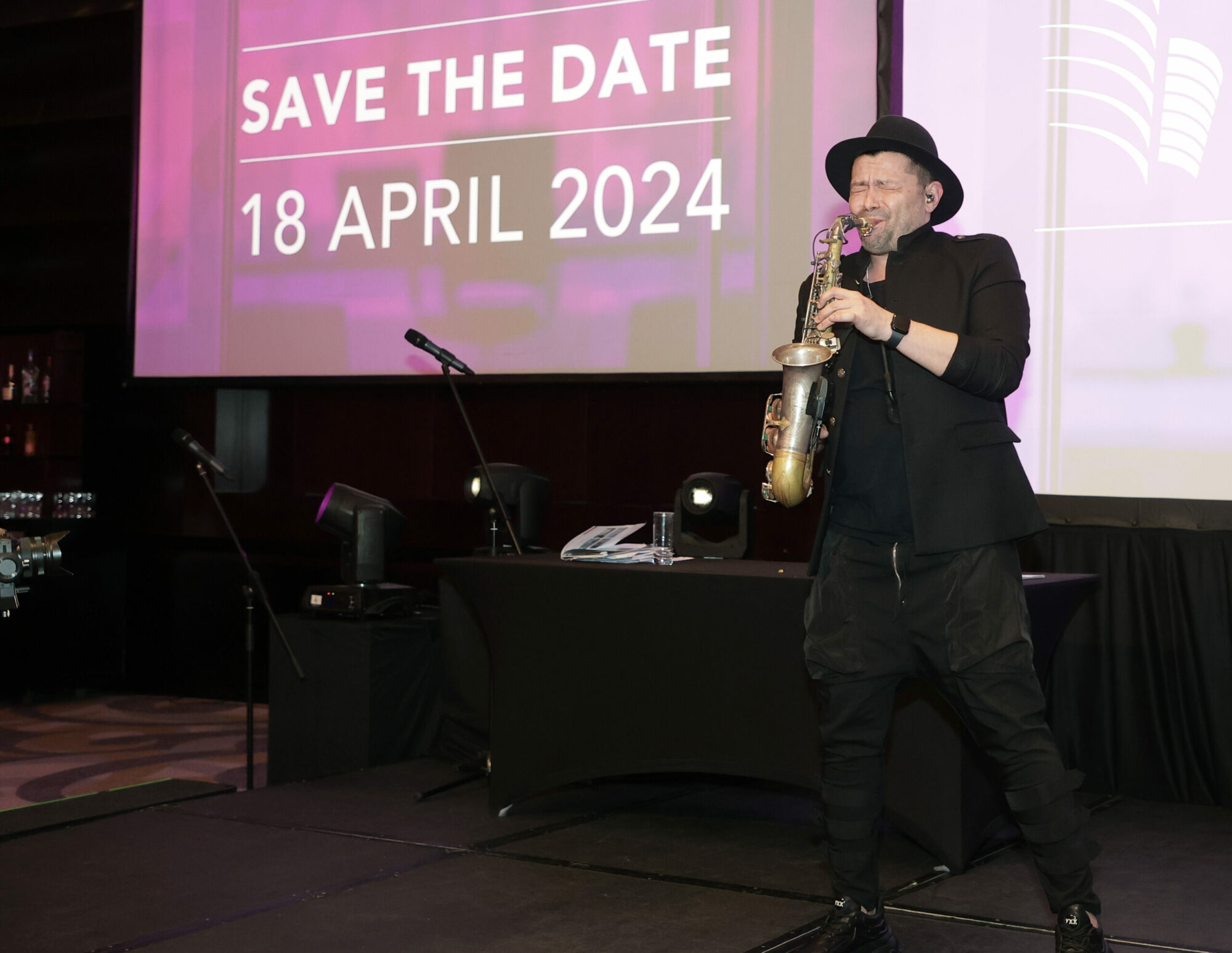 Contact
Information
For further information about sponsoring, nominating, tickets or attending, please fill in the contact form & submit or email us directly:
CRAIG SMITH
Publisher
craig@europaproperty.com
MIHAELA MAZILESCU
Romania Country Director
mihaela@europaproperty.com
Accommodation
– Radisson Blu Hotel
Calea Victoriei 63-81, Bucharest
Standard Single Room: 139.00 EUR / room per night
Standard Double Single: 154.00 EUR / room per night
Included services: breakfast, World Class fitness gym, Wi-Fi and excluding 11% taxes (VAT 9% + 2% City Tax)
Please contact Radisson Hotel Bucharest for the accommodation offer prepared for the event:
Robert Doru Florea
robert.florea@radissonblu.com