 THE SEE REAL ESTATE AWARDS & CEO NETWORKING FORUM
LIVE & ONLINE - April 7-8, 2021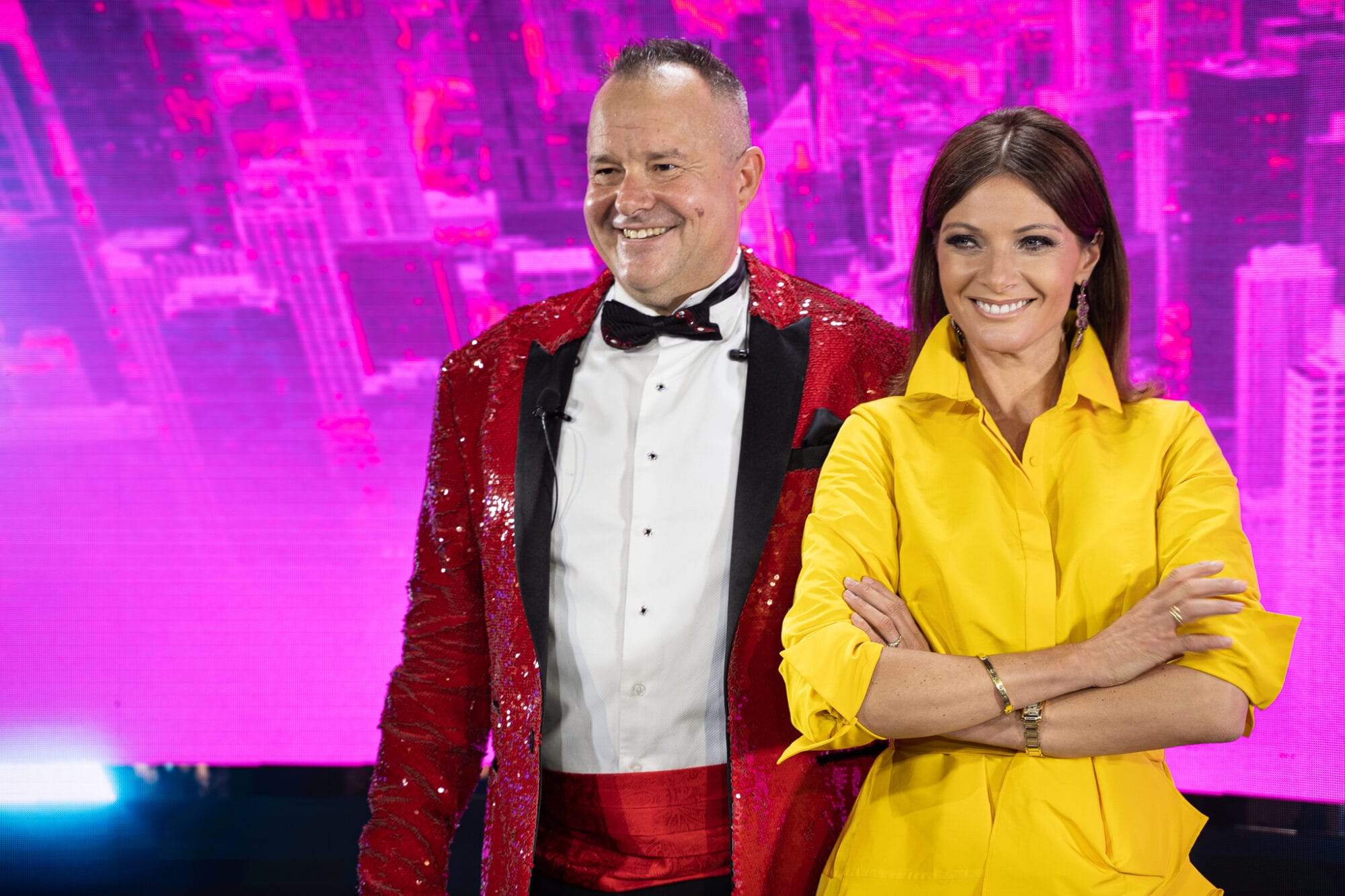 The SEE Real Estate Awards Gala & Networking Forum is the only event of its kind covering the South Eastern European region. The event brings together the most active international and local developers, bankers, investors, lawyers and other CRE professionals operating in the region.
This two-day event opens with the CEO Networking Forum, a series of discussion panels covering all the main topics and relevant issues for today's dynamically evolving SEE real estate sector. The Forum provides an opportunity to hear from some of the region's standout thought leaders, as well as opportunities to discuss and explore the real estate industries most important developments.
The SEE Real Estate Awards & CEO Networking forum will be the first virtual awards show and experience celebrating the SEE Real Estate industry. The event will be broadcast over two-days via the latest online technology and digital know-how, culminating in a live-streamed virtual award show on April 8.
Countries covered: As an acknowledgement of the growing interest in, and significance of, the commercial real estate and related industries in South-eastern Europe, from both a development and investment perspective, the event covers Romania, Bulgaria, Croatia, Slovenia, Serbia, Montenegro, Macedonia, the Republic of Moldova and Albania.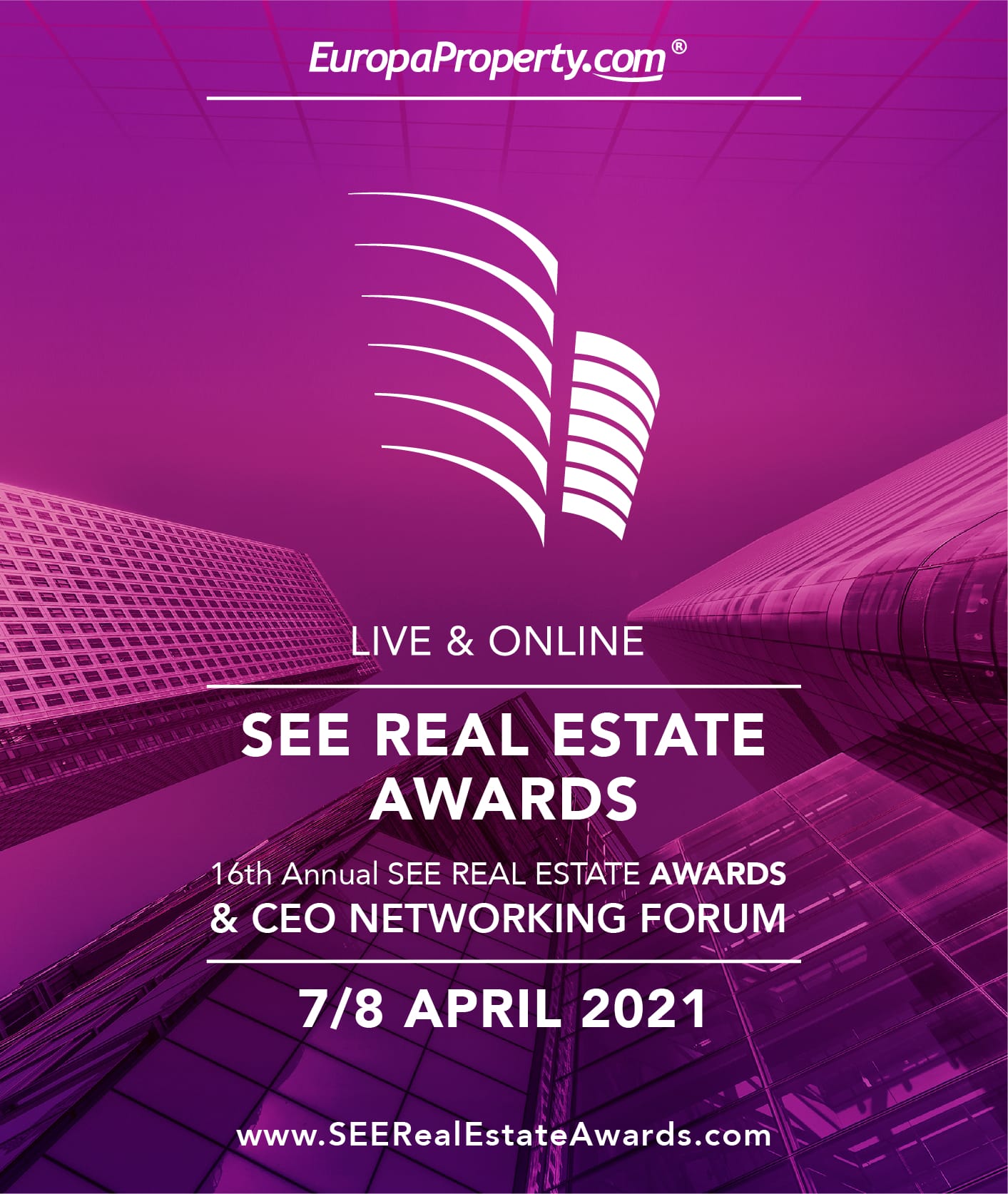 CEO NETWORKING FORUM opens – February 1st
Meet the most active investors, developers, bankers, asset managers and CRE professionals active or looking to enter the SEE region. With over 400 directors – local, regional and international participants – this event is not to be missed.
The SEE Real Estate Awards & CEO Networking Forum is dedicated to the evolving investment and development opportunities that are presenting themselves to the market. The event is the only one of its kind with a real focus on the investment and development market with awards for top investors, investor/developers, bankers, projects and specialized service firms.
WELCOME TO THE BRAVE NEW WORLD OF ONLINE EVENTS
These are unprecedented times. To date, COVID-19 has had a severe impact on our lives, our business and society at large. Today we are faced with the enormous challenge to recover from the impact of the pandemic. So now more than ever the importance of the region as an attractive and safe investment destination is paramount. Before this current crisis investment into SEE was registering substantial increases, and expectations were that investment volumes would reach and exceed previous record volumes, with all of SEE expected to perform strongly. However, while the impact on the real economy has been dramatic, market experts are cautiously optimistic that the worst has already passed and that transaction activity could resume in the short term for Q3 and Q4.
In terms of asset classes, logistics has been the clear winner so far and offices might see increased demand for more flex options that offer easy adaptations to increases or decreases in space usage, as well as offer diversification of portfolios.
Across all asset classes, a flight to core and quality can be seen with value-add investments being the first to show repricing and discounts. There are also plenty of non-core assets, both existing and planned, which can be a target for more opportunistic players looking for risk-adjusted yields.
As well as plenty of interesting offers representing all property sectors within primary and secondary locations. However, long-term consequences are still unclear.
LIVE & ONLINE
This year's event will be hosted entirely online, and will be streamed live to the world from the Europaproperty Virtual Studio.
We have invested a lot of time & expertise into creating a production that sets new standards in online events. This multi-platform event will be a feat of new technology and promises to deliver all of the key aspects that our real-world events have done for the past 20 years, this time in a virtual environment.
EuropaProperty has fast become the Number 1 Producer of online business events in Europe, connecting people and companies despite the disruption, facilitating deals and helping business get done.
We encourage virtual attendees to order a dinner, open a bottle of wine, connect the Livestream to your big screen smart TV, and sit back and enjoy the show!
Good luck to all of the nominees!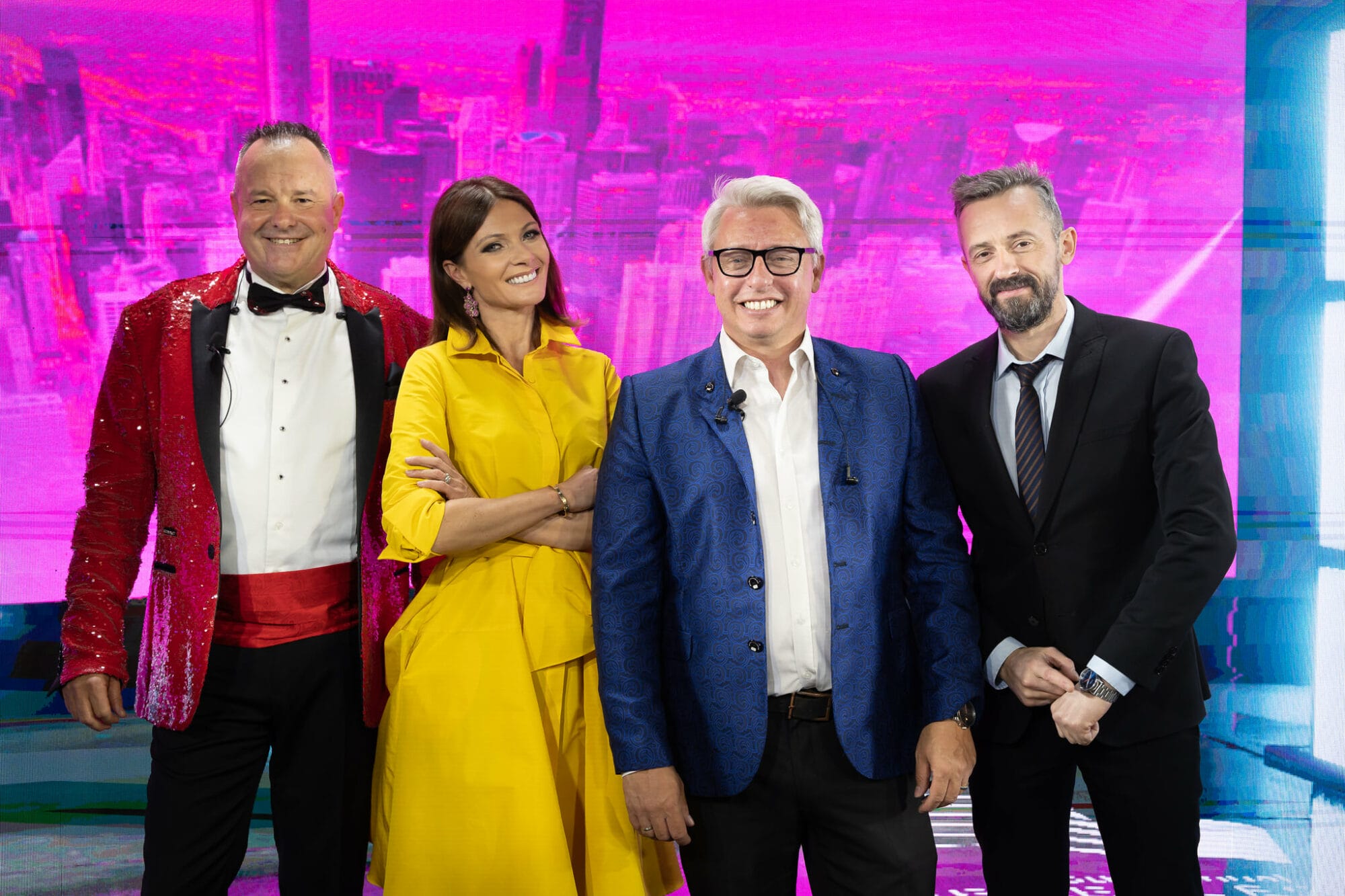 Latest Articles
16th annual "EuropaProperty SEE Real Estate Awards" LIVE & ONLINE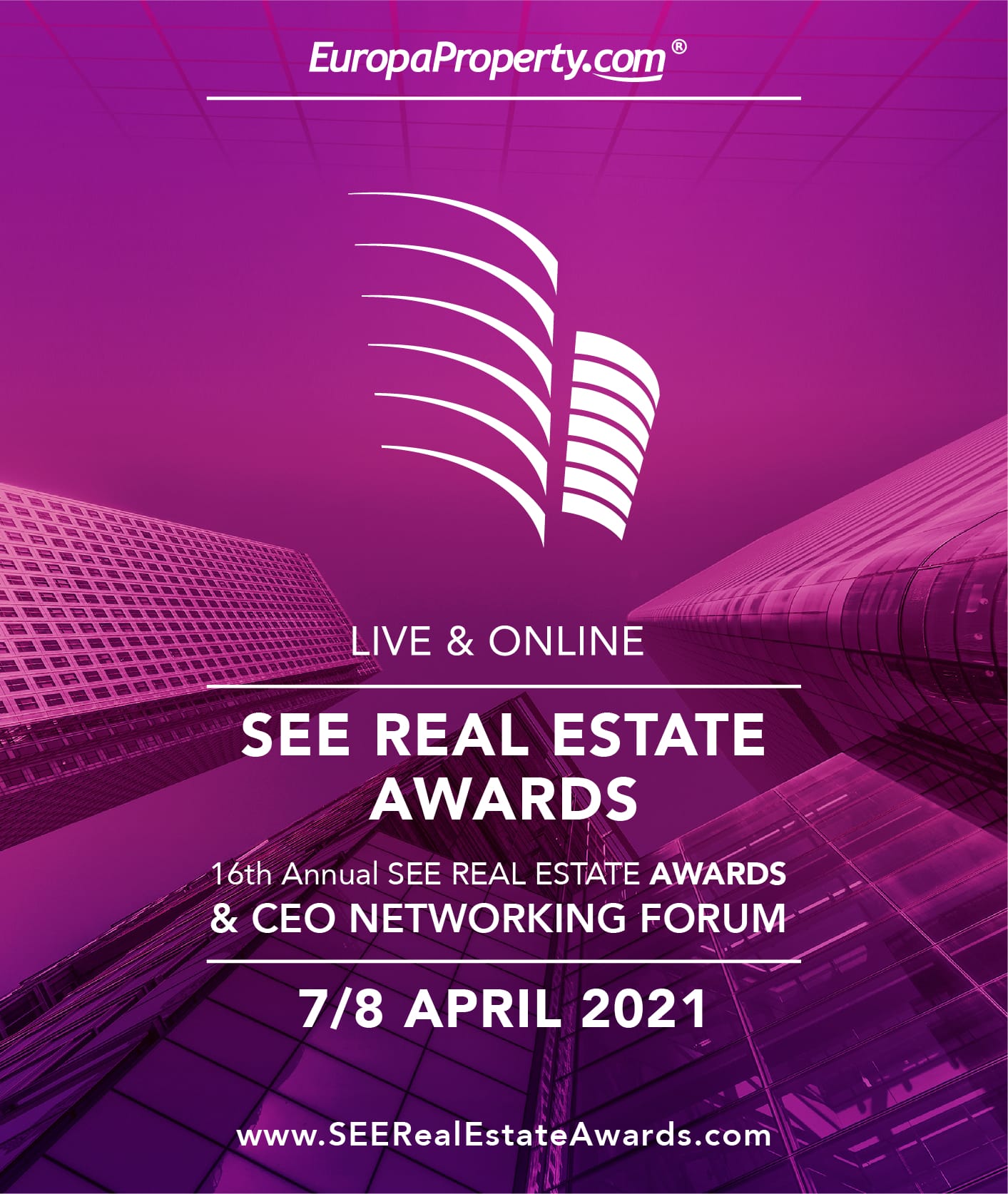 The 16th annual EuropaProperty SEE Real Estate Awards & CEO Networking Forum – is the only event of its kind covering the South Eastern European region. The event brings...
Read more
EuropaProperty completes 'first for the region' digitally enhanced gala to celebrate the 15th annual SEE Real Estate Awards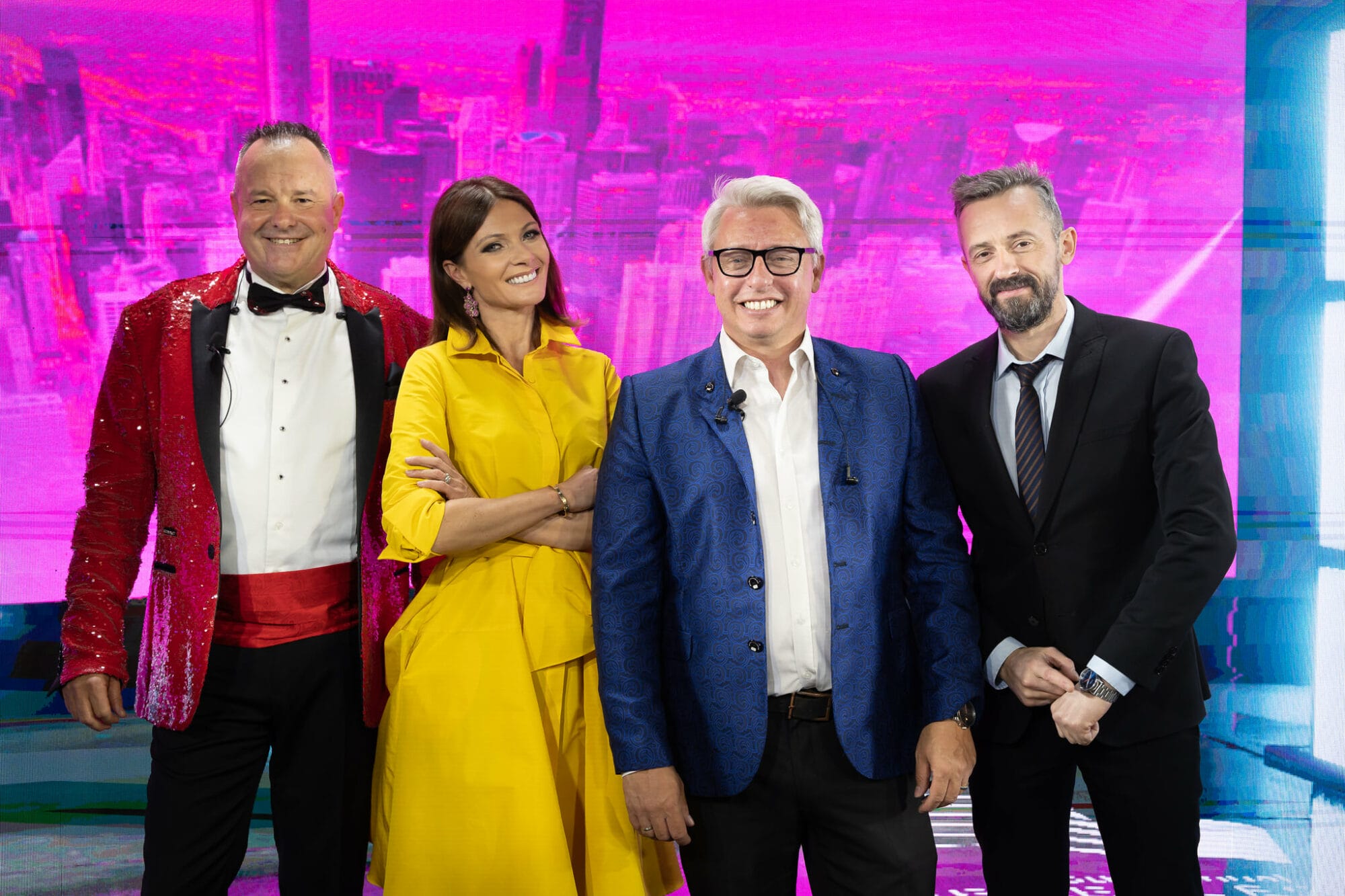 Recognizing the importance of Southeastern Europe's property markets EuropaProperty was proud to host the 15th annual EuropaProperty SEE Real Estate Awards Gala last night ONLINE. The live event was...
Read more