 THE SEE REAL ESTATE AWARDS & CEO NETWORKING FORUM
LIVE & ONLINE - April 7-8, 2021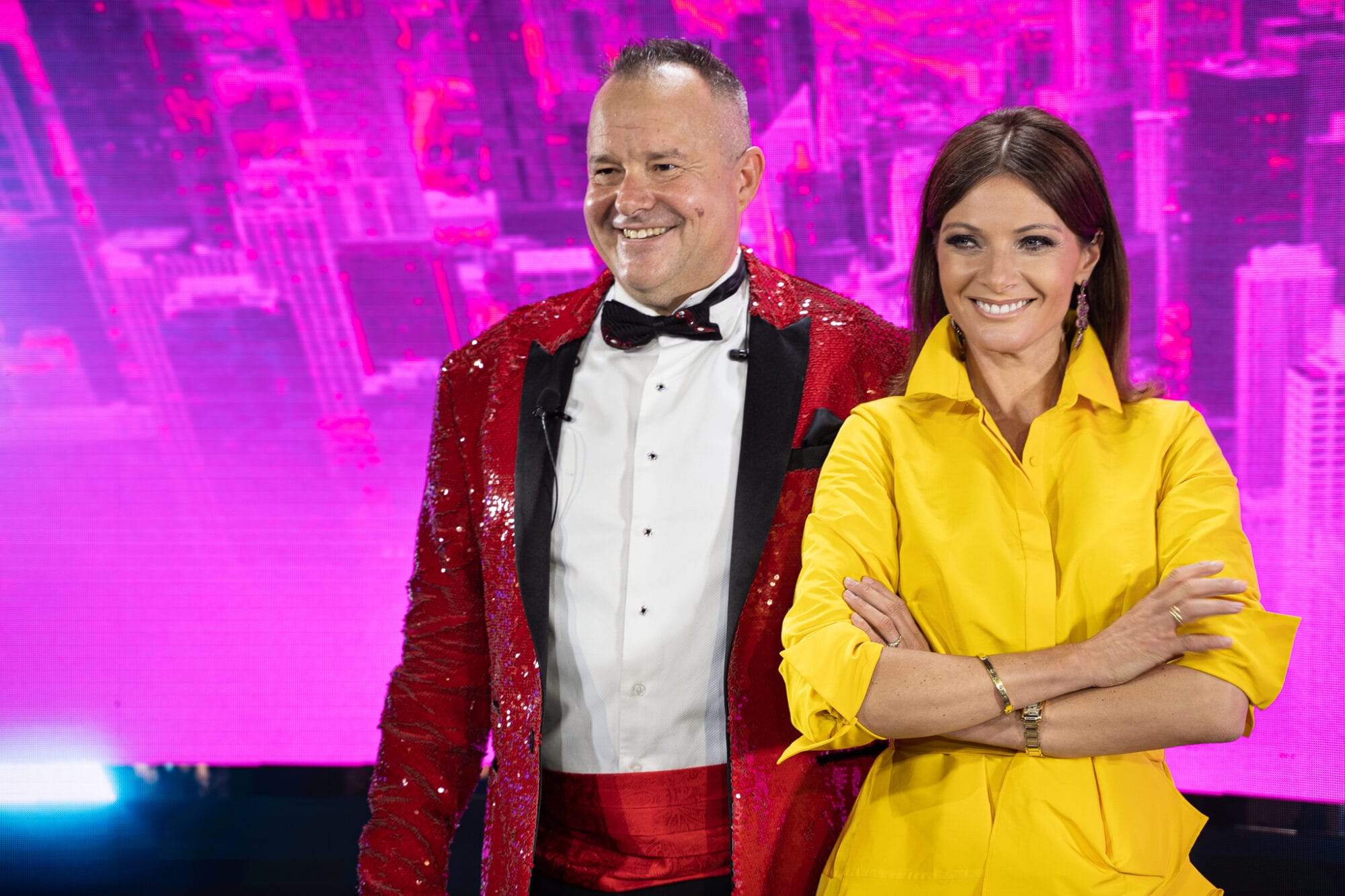 The SEE Real Estate Awards Gala & Networking Forum is the only event of its kind covering the South Eastern European region. The event brings together the most active international and local developers, bankers, investors, lawyers and other CRE professionals operating in the region.
This two-day event opens with the CEO Networking Forum, a series of discussion panels covering all the main topics and relevant issues for today's dynamically evolving SEE real estate sector. The Forum provides an opportunity to hear from some of the region's standout thought leaders, as well as opportunities to discuss and explore the real estate industries most important developments.
The SEE Real Estate Awards & CEO Networking forum will be the first virtual awards show and experience celebrating the SEE Real Estate industry. The event will be broadcast over two-days via the latest online technology and digital know-how, culminating in a live-streamed virtual award show on April 8.
Countries covered: As an acknowledgement of the growing interest in, and significance of, the commercial real estate and related industries in South-eastern Europe, from both a development and investment perspective, the event covers Romania, Bulgaria, Croatia, Slovenia, Serbia, Montenegro, Macedonia, the Republic of Moldova and Albania.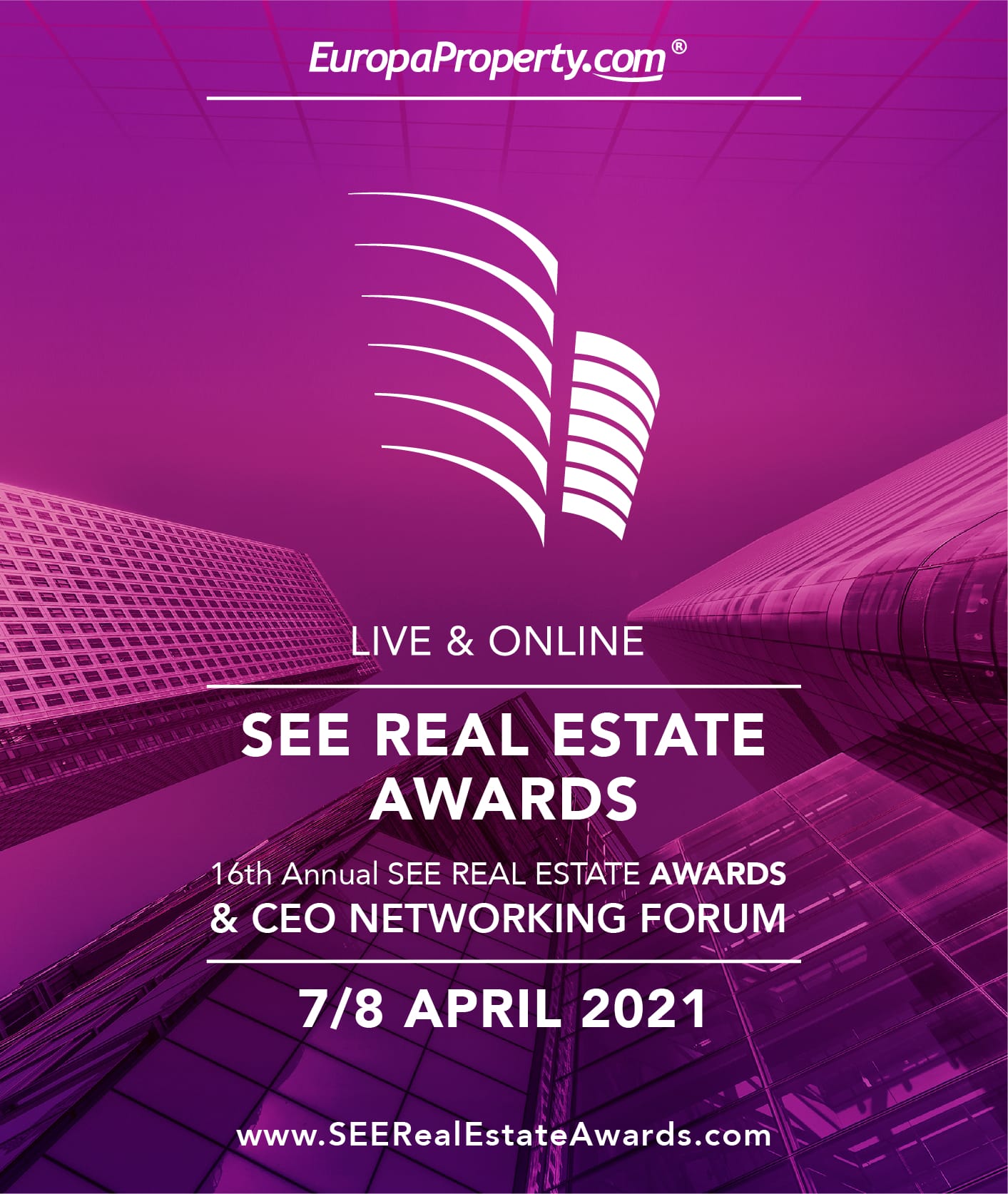 CEO NETWORKING FORUM opens – February 1st
Meet the most active investors, developers, bankers, asset managers and CRE professionals active or looking to enter the SEE region. With over 400 directors – local, regional and international participants – this event is not to be missed.
The SEE Real Estate Awards & CEO Networking Forum is dedicated to the evolving investment and development opportunities that are presenting themselves to the market. The event is the only one of its kind with a real focus on the investment and development market with awards for top investors, investor/developers, bankers, projects and specialized service firms.
WELCOME TO THE BRAVE NEW WORLD OF ONLINE EVENTS
These are unprecedented times. To date, COVID-19 has had a severe impact on our lives, our business and society at large. Today we are faced with the enormous challenge to recover from the impact of the pandemic. So now more than ever the importance of the region as an attractive and safe investment destination is paramount. Before this current crisis investment into SEE was registering substantial increases, and expectations were that investment volumes would reach and exceed previous record volumes, with all of SEE expected to perform strongly. However, while the impact on the real economy has been dramatic, market experts are cautiously optimistic that the worst has already passed and that transaction activity could resume in the short term for Q3 and Q4.
In terms of asset classes, logistics has been the clear winner so far and offices might see increased demand for more flex options that offer easy adaptations to increases or decreases in space usage, as well as offer diversification of portfolios.
Across all asset classes, a flight to core and quality can be seen with value-add investments being the first to show repricing and discounts. There are also plenty of non-core assets, both existing and planned, which can be a target for more opportunistic players looking for risk-adjusted yields.
As well as plenty of interesting offers representing all property sectors within primary and secondary locations. However, long-term consequences are still unclear.
JURY
Dieter Knittel
Head of CEE Real Estate Finance International
Deutsche Pfandbriefbank
Dieter Knittel is Head of International Real Estate Finance for Central and Eastern Europe at pbb Deutsche Pfandbriefbank. Dieter is responsible for the bank's lending portfolio in the region. The regional focus is on Poland, Czech Republic, Slovakia, Hungary and Romania. Dieter has been active in the CEE market for more than twenty years, including five years based in Warsaw as Head of Credit and Senior Risk Management.
Silviu Stratulat
Managing Partner, Head of Real Estate
Stratulat Albulescu Attorneys at Law
Silviu Stratulat takes the lead role in the management of the Real Estate & Construction Group in the Firm advising on large real estate development projects. He has acted on a number of high-profile matters, advising investors, developers, lenders and occupiers and covering now the development and financing of real estate projects, joint ventures, real estate driven private – public partnerships as well as town planning and other regulatory matters across a wide range of transaction types.
He is particularly experienced in lease agreements having the perspective and acute commercial focus necessary to bring those complex multi-faceted deals to a close. He also deals with residential development work and also ground rent investment structuring whether by way of corporate or asset sales.
Silviu's investment experience ranges from the disposal of shopping galleries and office building to the acquisition of landmark undeveloped plots in centre Bucharest. His insight into a developer's business was gained through working with large Asset Managers and Property Funds such as AEW Europe, First Property Group, Futureal or the Reuben Brothers.
In addition to acting on the landlord side of major lettings across a large number of industry sectors including retail, restaurants, offices and industrial, Silviu has experience acting for occupiers, developing a strong client base including Renault, World Class Romania and British American Tobacco.
Claudiu Bisnel
Founder
Brisk Group
Claudiu is the Founder of Brisk Group and has over 15 years of experience in delivering projects in the construction industry.
Claudiu is a project manager with well-established knowledge in the construction industry. Throughout his career, he has been involved in different projects in the residential, retail, office, industrial, infrastructure and transportation and pharmaceutical sectors, across Europe, Middle East, Africa and Asia.
Claudiu is quality driven and committed to deliver beyond client expectations, being focused on enhancement of service quality. He strongly believes in the power of the team and in the fact that to be successful, one should possess a proactive and problem-solving attitude having an adaptable approach to work with different cultures.
Claudiu has a degree in MSc Management in Construction at Kingston University
He is passionate about travelling and meeting people from different cultures
Doron Klein
CEO - AFI Europe Romania & Czech Republic
AFI Europe
Originally from Israel, Doron Klein has more than 18 years' experience operating in Central and Eastern European real estate markets, having been based in Czech Republic for most of that time. He joined AFI Europe in 2008, and since 2011 he has served, and will continue to serve, as CEO of AFI Europe's operations in the Czech Republic and in Germany. Doron Klein has an MBA degree from the University of New York in Prague, Czech Republic, and is fluent in Hebrew, English and Czech.
David Hay
CEO
ADD Value Management S.R.L.
David Hay is a private investor in income producing assets and the founder and CEO of ADD Value Management SRL (AVM).
AVM provides in-house services for international investors covering portfolio management, financial management, asset management, property management and development management focusing on Romania.
AVM is currently providing asset management services for America House office project in Bucharest CBD which was recently acquired by Morgan Stanley in joint venture with David Hay.
David Hay served previously as the CEO of AFI Europe in Romania, Czech Republic, Germany and Poland for 12 years and holds an LLM from Buckingham University in the U.K..
David Evans
CEO
Optim Project Management
David is a passionate construction engineer, who evolved against the current and made out of Optim Project Management one of the greatest companies in Romania specialized in construction project management and design/engineering fields. To expand the services on the Southeast Europe real estate market, David opened a branch in Bulgaria in 2017, and another one in Serbia in 2020.
Now, Optim PM's portfolio includes the greatest and most significant projects on the local market: from the ParkLake Shopping Center, IKEA Pallady, Hornbach in Oradea and Cluj-Napoca, or from the shopping centres developed by NEPI Rockcastle in Bucharest, Timisoara, Constanta, Galati, Piatra Neamt and Satu Mare, to Oregon Park and J8 Office Park, both developed by Portland Trust, Aviatorilor 8, Arctic Factory in Targoviste, Philip Morris Factory Extension, Continental Factory Extension in Timisoara, Bega Business Center 1 and 2 (Bega Grup), St. Constantin Hospital in Brasov (Ropharma), ISHO Living (Mulberry Development), Hilton Garden Inn Bucharest Airport, Courtyard by Marriott Bucharest Floreasca and WDP Industrial Park Buzau.
Bogdan Doicescu
Head of Real Estate
Bog"Art
Bogdan Doicescu is head of the real estate division of Bog'Art group and executive board member responsible with integrating the full spectrum Bog'Art building services in business lines such as reinforced steel production, general contracting, turnkey facade systems, building management, project management and real estate development.
Bogdan holds a Bachelor's degree from Columbia University, Masters degree in Real Estate Development from New York University and holds RICS certification. Along with international perspective and accreditation, direct involvement in the family business has given Bogdan lifelong exposure to the construction and real estate sector in Romania, where his mission is to provide next generation leadership of Bog'Art.
Ana Dumitrache
Country Head
CTP Romania
Under Ana's dynamic leadership, Romania has grown to be our second largest market with a portfolio of leasable property of over 1.2 million m2. She has over 20 years of real estate experience in both the private and banking sectors and extensive experience helping international companies grow their business in Romania.
Geo Margescu
CEO
Forte Partners
Geo Margescu cofounded, in 2014, Forte Partners, a company with a real estate portfolio of developed projects in Romania worth 200 million euro and of projects in development worth another 200 million euro, both in office and residential segments.
He is CEO of Forte Partners and has a track record of developing landmark real estate projects with over 20 years of experience specializing in development management and construction. Geo has developed several landmark office and residential projects in Romania, which have been recognized and awarded internationally.
Marc Kruger
Project Developer
SIMMO AG
Marc Krueger is a Project Developer with more than twenty years' of professional experience. Since 2006, he is working for S IMMO AG,  a real estate investment company with its head office in Vienna. Since 1987, S IMMO AG has been listed on the Vienna Stock Exchange. S IMMO AG invest exclusively in the European Union with a focus on capital cities in Austria, Germany and CEE. Over 70% of its property portfolio consists of offices, shopping centres and hotels. The remainder comprises residential properties. Marc Krüger is mainly responsible for developments in the CEE region. Currently he is in charge of three developments with approximately 112.000 sqm. In Bucharest he is i.e. responsible for the development of SunPlaza and THE MARK.
Tickets & Registration
FORUM & ONLINE CEO NETWORKING ONLY
Attending the Forum & Online CEO Networking – price per person.
FORUM & ONLINE CEO NETWORKING + THE MAIN AWARDS GALA
Attending the Forum & Online CEO Networking plus the main Awards Gala – price per person.
Attending Main Awards Gala only – price per person.
LIVE & ONLINE
This year's event will be hosted entirely online, and will be streamed live to the world from the Europaproperty Virtual Studio.
We have invested a lot of time & expertise into creating a production that sets new standards in online events. This multi-platform event will be a feat of new technology and promises to deliver all of the key aspects that our real-world events have done for the past 20 years, this time in a virtual environment.
EuropaProperty has fast become the Number 1 Producer of online business events in Europe, connecting people and companies despite the disruption, facilitating deals and helping business get done.
We encourage virtual attendees to order a dinner, open a bottle of wine, connect the Livestream to your big screen smart TV, and sit back and enjoy the show!
Good luck to all of the nominees!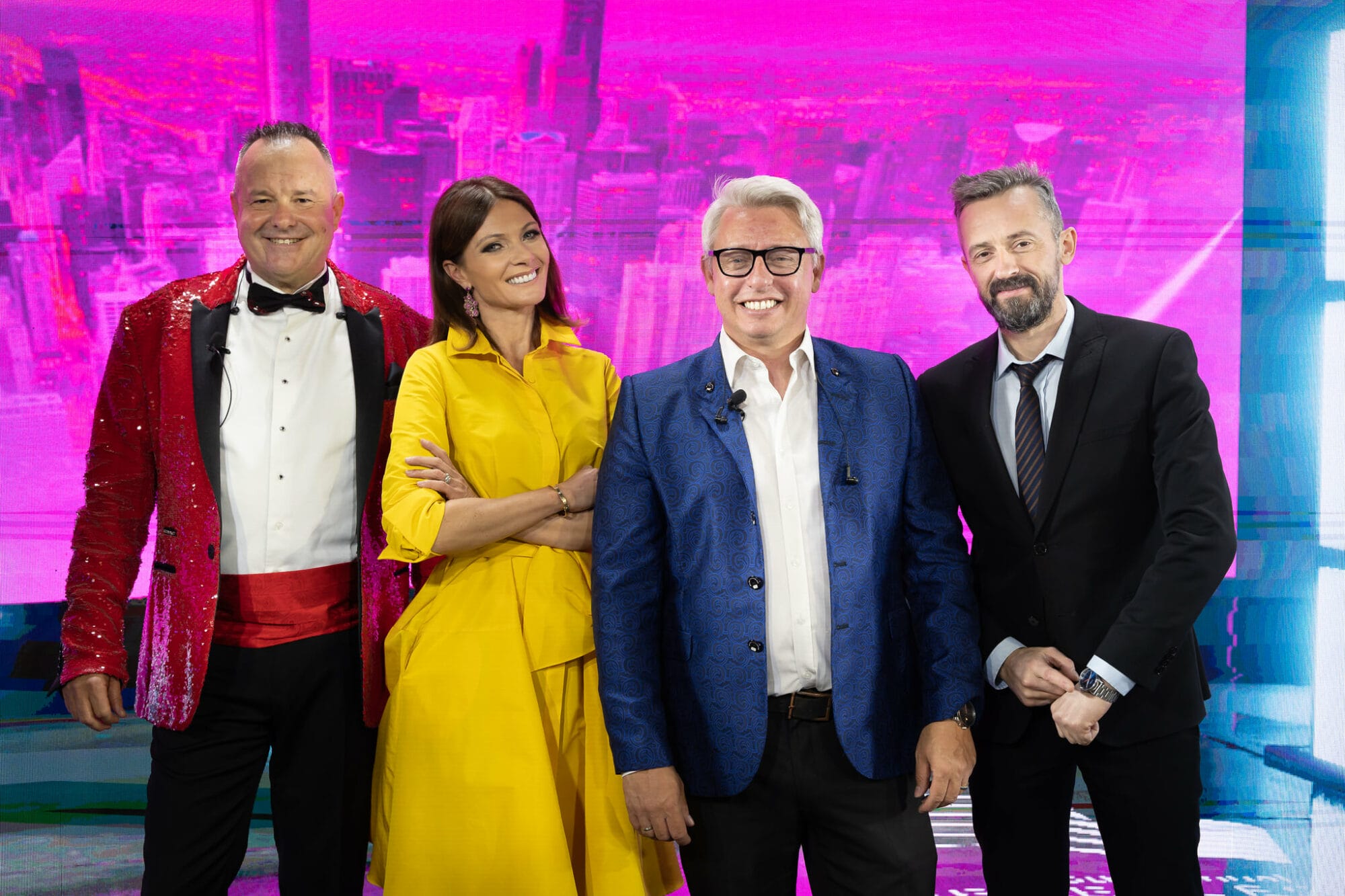 Latest Articles
16th annual "EuropaProperty SEE Real Estate Awards" LIVE & ONLINE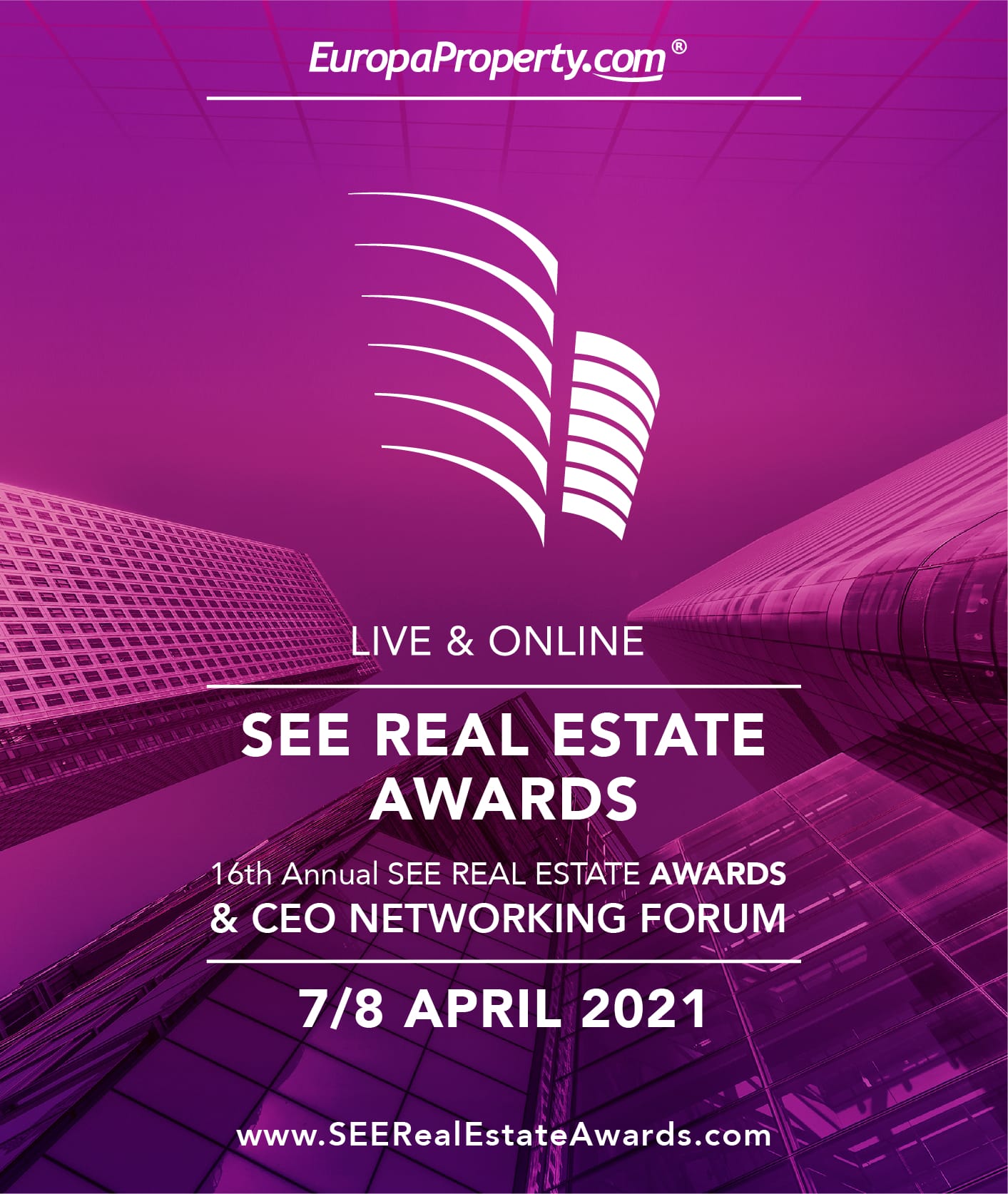 The 16th annual EuropaProperty SEE Real Estate Awards & CEO Networking Forum – is the only event of its kind covering the South Eastern European region. The event brings...
Read more
EuropaProperty completes 'first for the region' digitally enhanced gala to celebrate the 15th annual SEE Real Estate Awards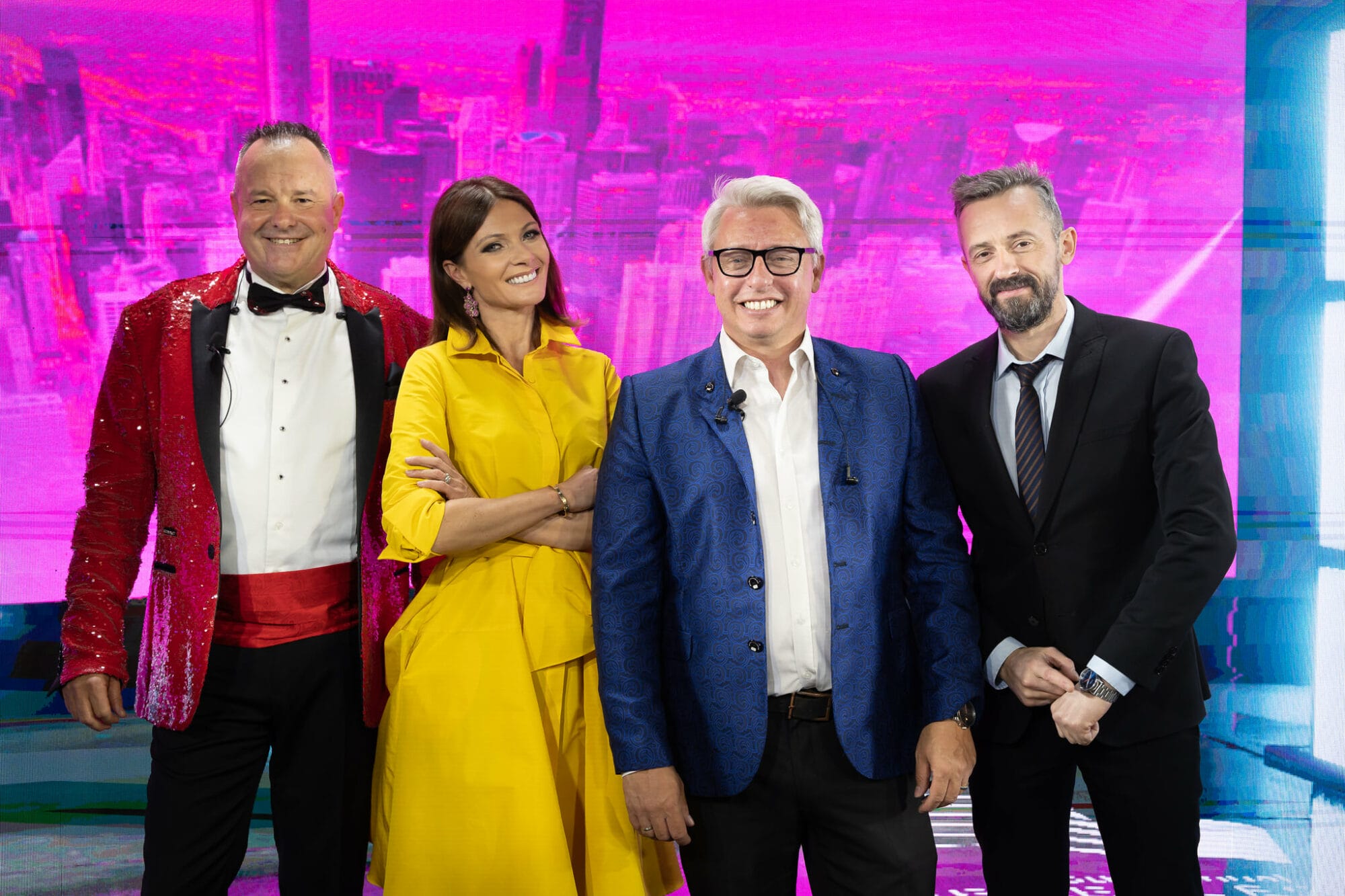 Recognizing the importance of Southeastern Europe's property markets EuropaProperty was proud to host the 15th annual EuropaProperty SEE Real Estate Awards Gala last night ONLINE. The live event was...
Read more